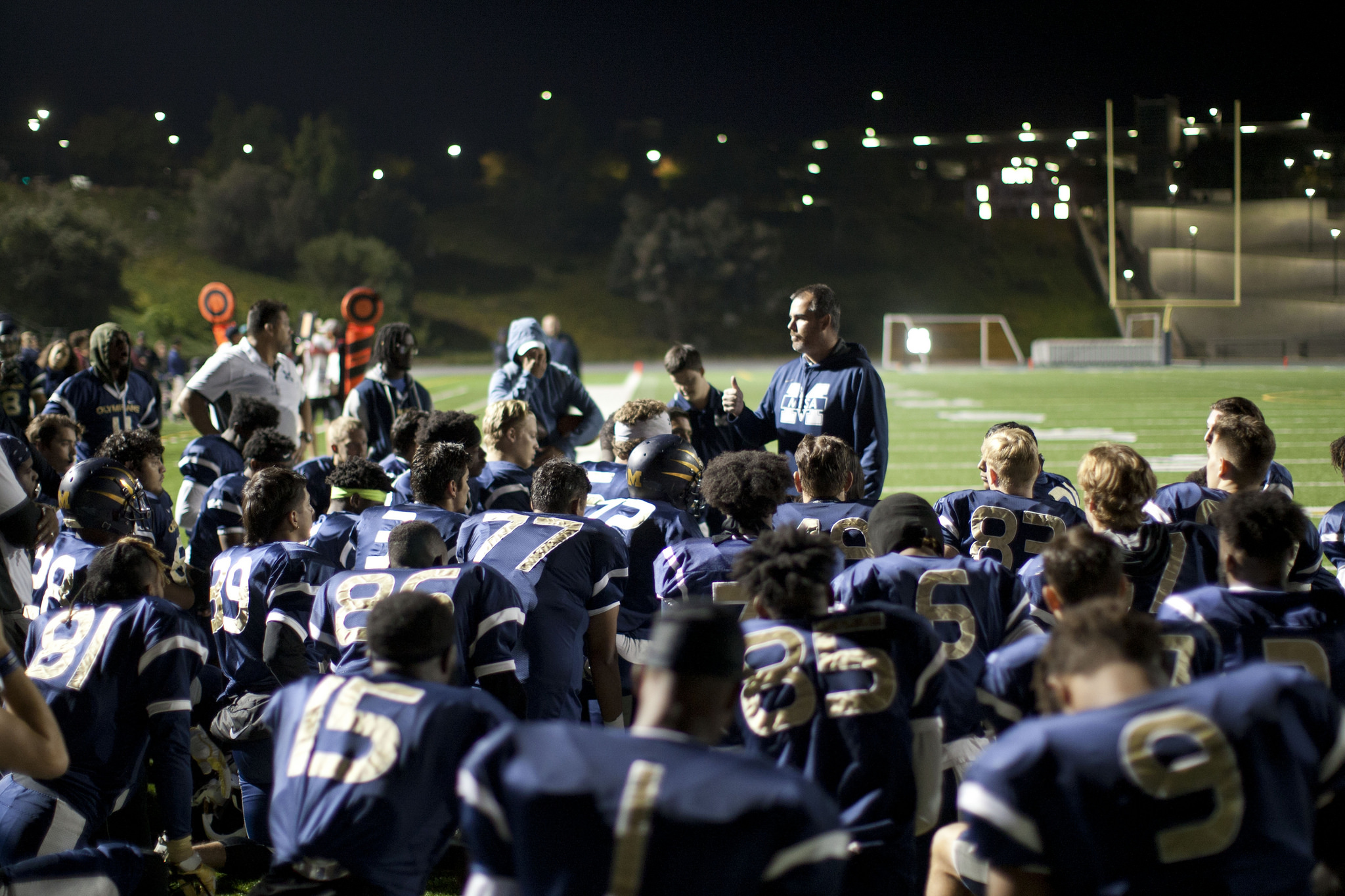 November 17, 2017
On Saturday, November 18, for the first time in more than 25 years, the No. 3 ranked San Diego Mesa College Olympians (8-2, 4-1 in conference) will host the Southern California Bowl and face the No.4 ranked Santa Ana College Dons (7-3, 6-0 in conference). The Olympians are in the Southern California Football Association ""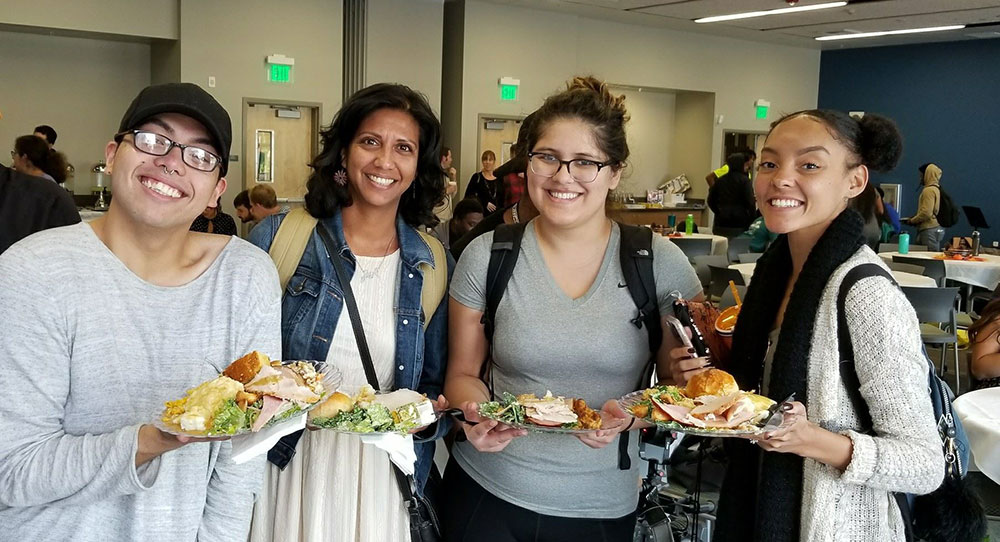 November 17, 2017
San Diego Mesa College treated students, faculty and staff to food and music at its annual Thanksgiving Dinner on Thursday, November 16.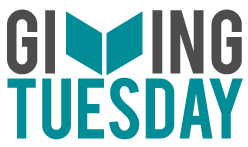 November 14, 2017
As we are approaching the season of giving, the San Diego Community College District is making it easy to give back. On Giving Tuesday, the District will host a fundraising drive to support the San Diego Promise, with the goal of engaging 100 new donors. The San Diego Promise is our local initiative tomake community college fre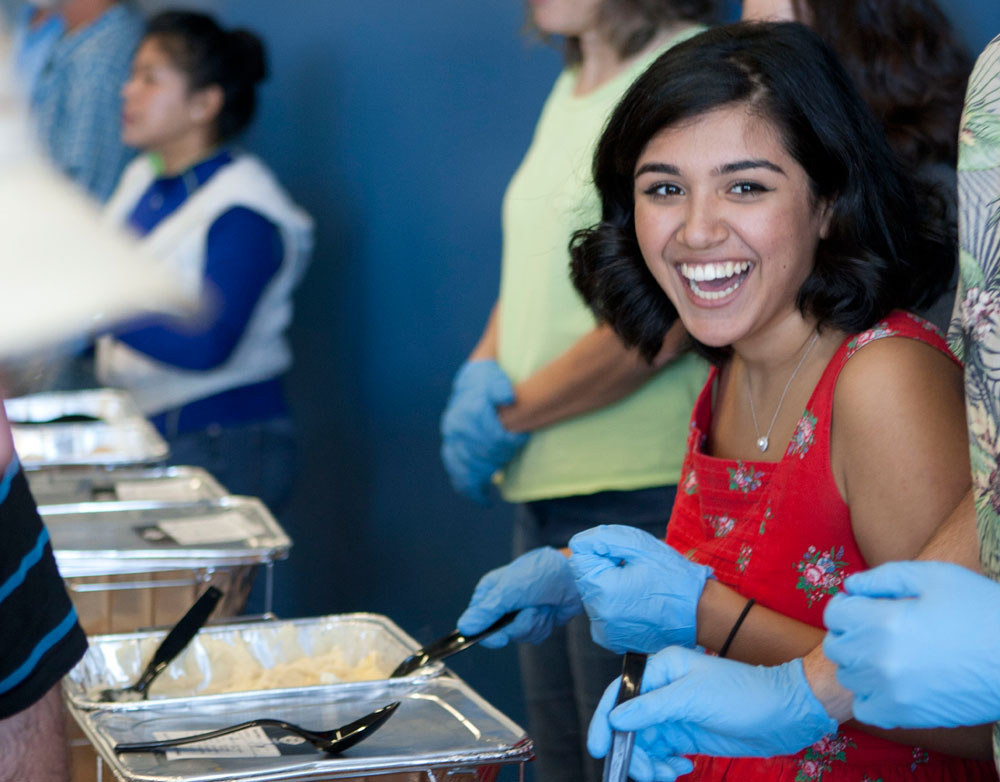 November 14, 2017
The San Diego Community College District is ramping up its efforts to help hungry students during the upcoming holiday season. From distributing gift cards redeemable at grocery stores to restocking campus pantries, San Diego City, Mesa, and Miramar colleges, along with San Diego Continuing Education, are busy reaching out to t
November 13, 2017
The San Diego Community College District Police Departmentis winding down the 2017 Pink Patch Project, a public awareness campaign designed to bring attention to the fight against breast cancer. This is the second yeardepartment members sold pink patches to raise money for the City of Hope.These bright pink patches have been sp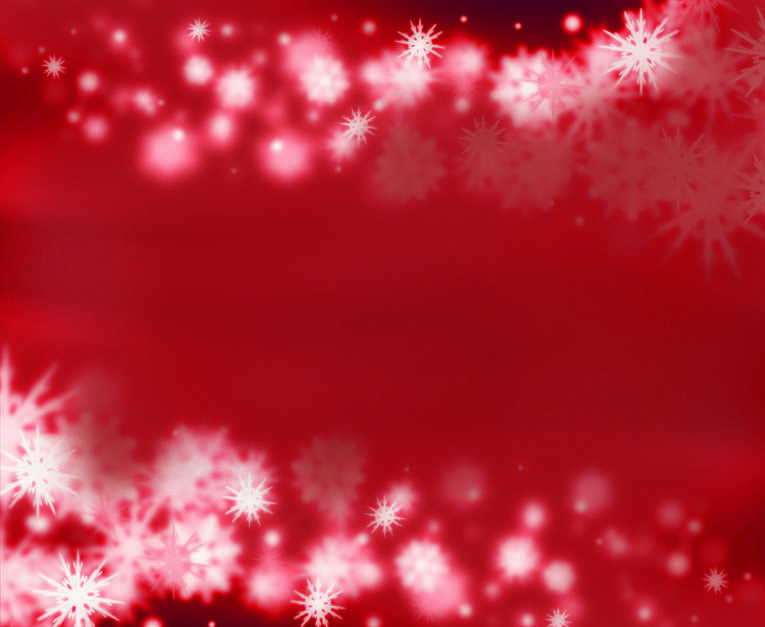 November 13, 2017
Winter break for San Diego City, Mesa and Miramar colleges will be from Monday, December 18, 2017 through Friday, January 26, 2018. The last day of classes for the colleges and San Diego Continuing Education will be Friday, December 16. Classes for Continuing Education and Intersession at the colleges willbegin Tuesday, January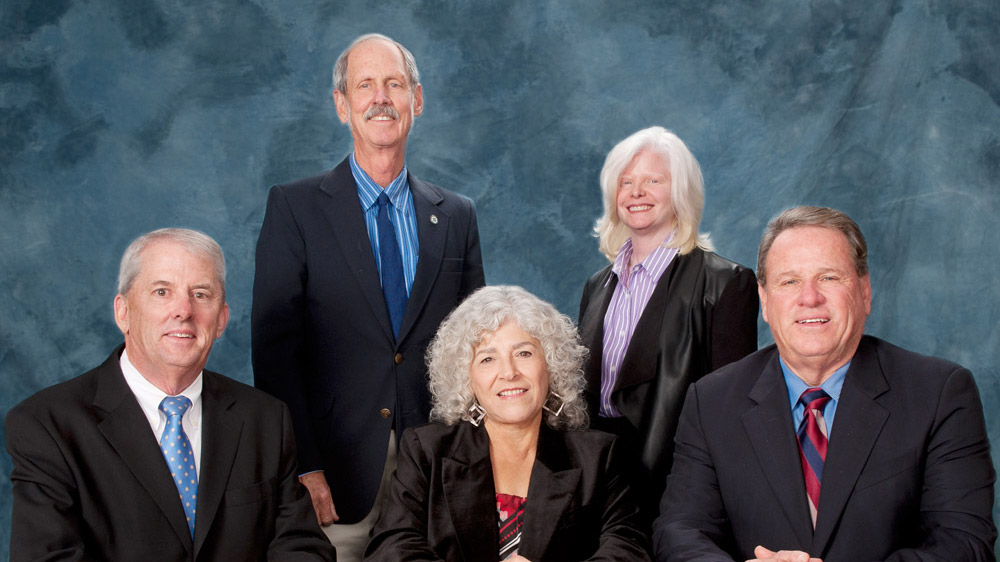 November 13, 2017
San Diego Community College District's Board of Trustees will meet Thursday, December 14, 2017 at the District Office, 3375 Camino del Rio South, San Diego. The meeting will begin at 4 p.m. inRoom 245. Board Meetings and Agendas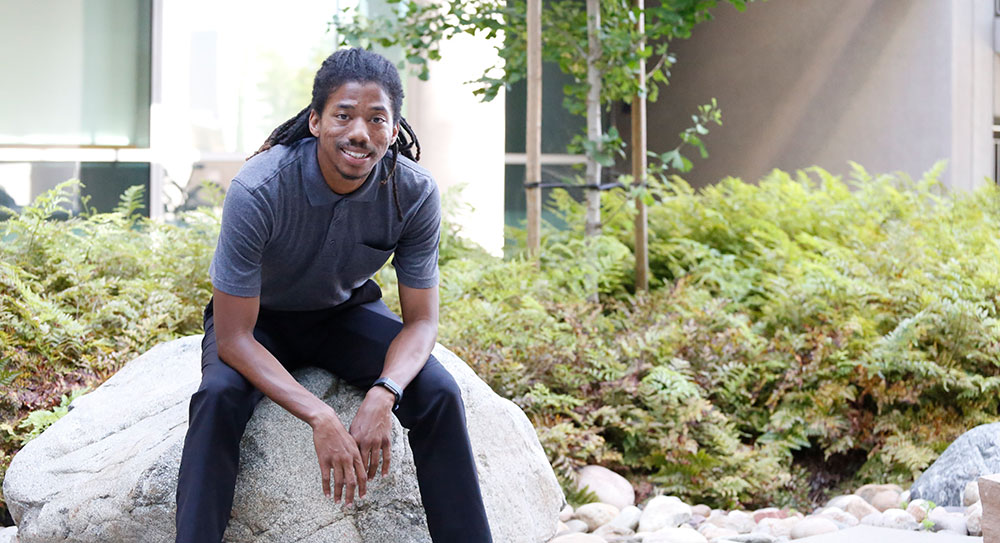 November 9, 2017
If all goes as planned, Mesa College student Henry Cunningham will make history in May of 2018 as one of the first students in California graduating with a bachelor's degree from a community college through the Baccalaureate Degree Pilot Program. Cunningham, who earned an associate degree in Health Information Technology from M
November 8, 2017
On Saturday November 11, the San Diego Mesa College Olympians (8-1, 4-0 in conference) will face Southwestern College (7-2, 4-0 in conference) for the American Mountain League Conference Championship. Both teams are currently undefeated in the conference. The game is scheduled for a 6 p.m. kickoff at Mesa College Merrill Douglas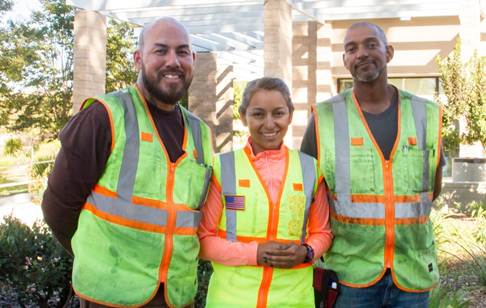 November 8, 2017
San Diego Continuing Education isworking with student veteranson their education and career transition to help them get into the workplace following their service in the military. George McFall enrolled at SDCE after serving in the United States Marine Corps (USMC) for 5 years. He left his island of Samoa at age 18 to join the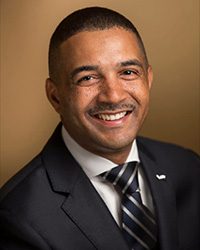 November 7, 2017
Dr. Ricky Shabazz, President of San Diego City College, addresses the community from the campus of San Diego City College. His radio address, City College Update, airs monthly on the first Monday of every month (barring any holidays). The next airing is Monday, December 4, 2017. Previous Radio Addresses: 11/6/2017 - Dr. Shaba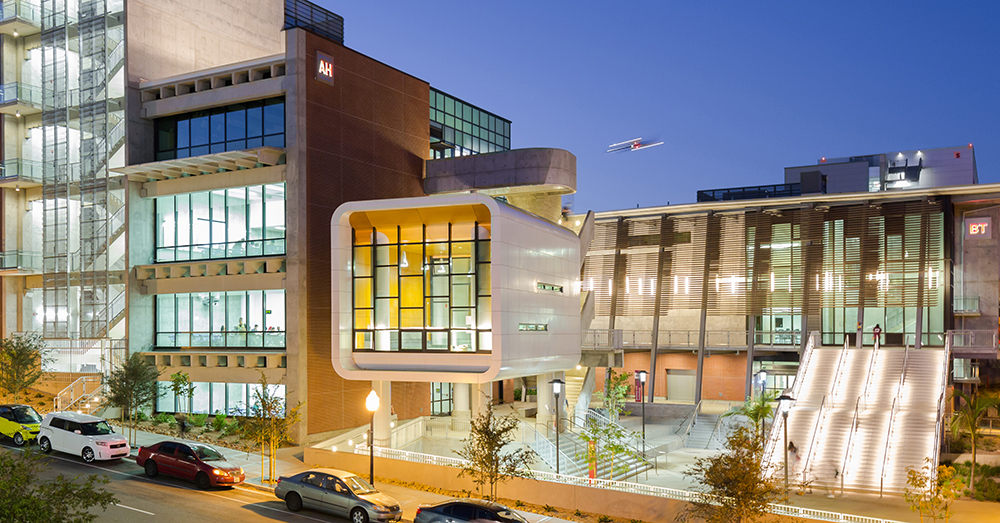 November 3, 2017
Students interested in brushing up on their skills or slashing the time it takes to earn a degree or certificate can choose from 75 different general education courses and electives that can be can completed in as little as four weeks between the fall and spring semesters. Registration for intersession "" and spring 2018 c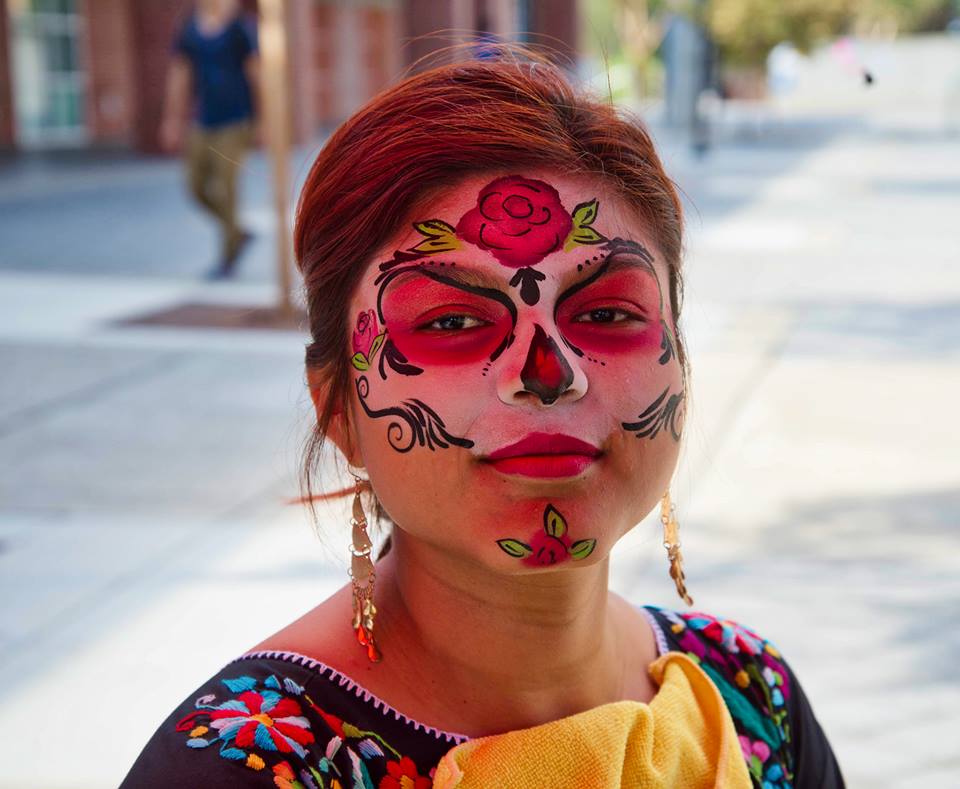 November 3, 2017
Students,faculty and staff at San Diego City College and San Diego Continuing Education held events forDia de los Muertos on Thursday, Nov. 2.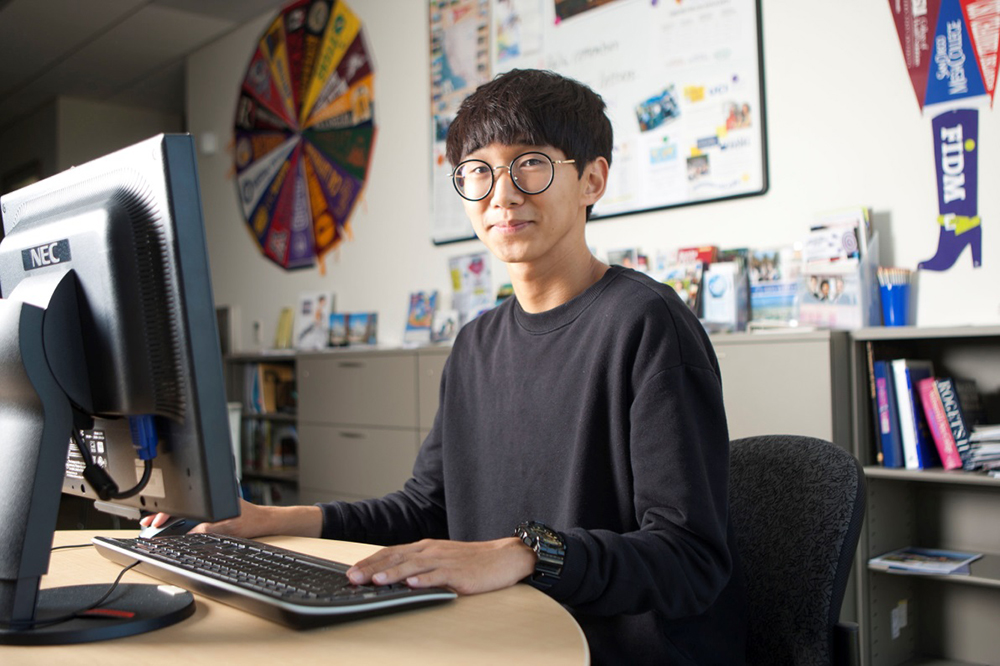 October 31, 2017
District StudentsNo. 1 in State for Transfer to UC San Diego and SDSU The application period for students aiming to transfer to a California State University campus for fall 2018 semester opened Oct. 1 and opens Nov. 1 for those wanting to transfer to a University of California campus, but students in the San Diego Community Col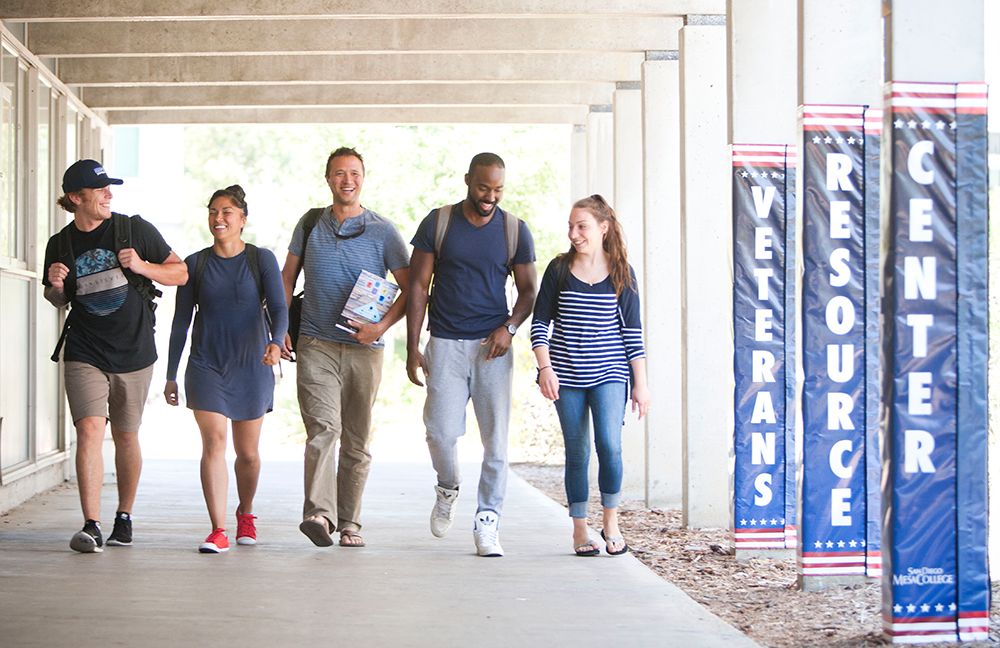 October 30, 2017
The San Diego Community College District will honor Veterans Day throughout much of November with panel discussions, food drives, resource fairs, and more at San Diego City, Mesa, and Miramar colleges and San Diego Continuing Education. Nearly 14,000 veterans, active-duty military and military dependents are enrolled in the dis