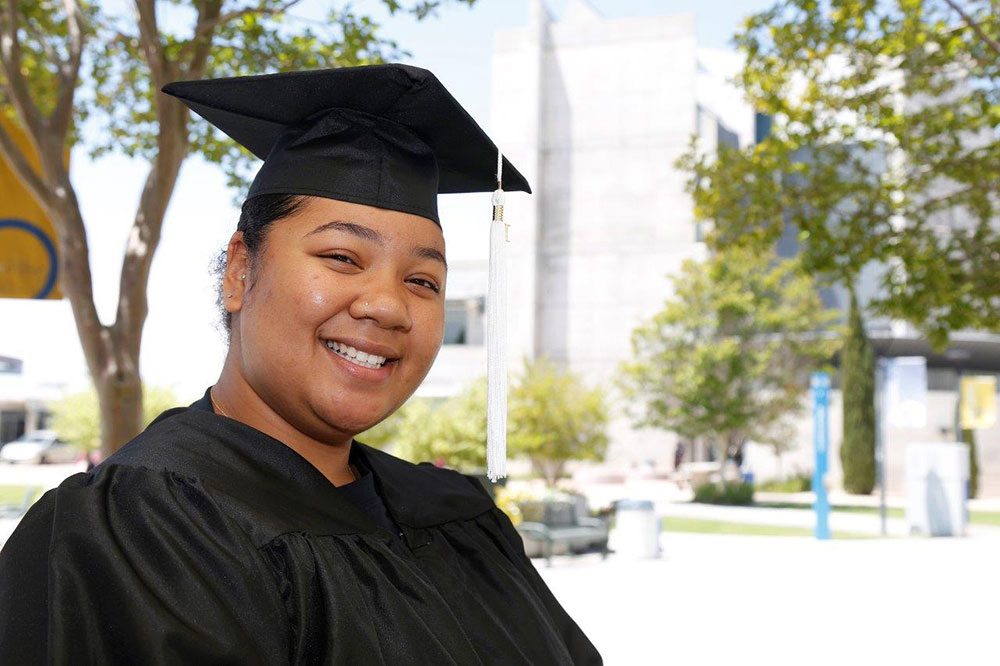 June 15, 2018
Students in the San Diego Community College District's free college program known as the San Diego Promise are faring significantly better in their studies than non-Promise students even though a much larger percentage of them come from underrepresented communities, according to a new progress report. The average GPA for Africa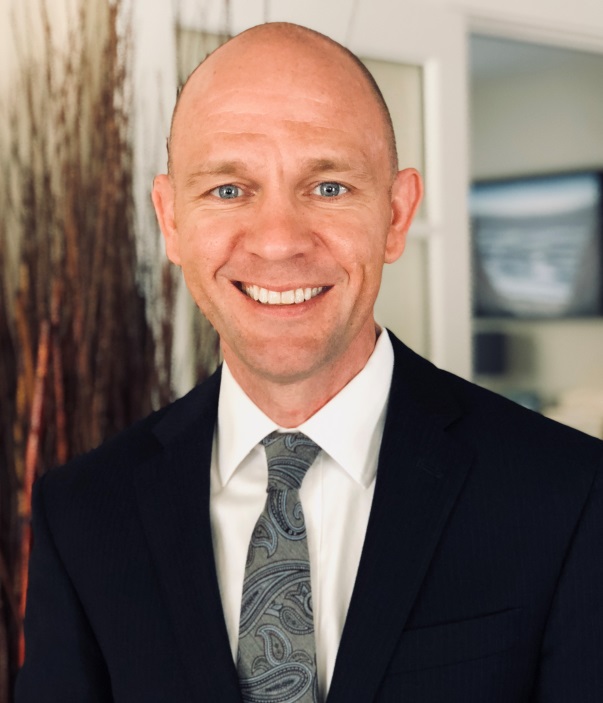 June 14, 2018
Ljubisa Kostic, a respected employment litigation lawyer, has been hired by the San Diego Community College District as its new Director of Legal Services & Equal Employment Opportunities. In his new post, Kostic will be responsible for providing legal counsel for the Chancellor, Cabinet, Board of Trustees, and district admi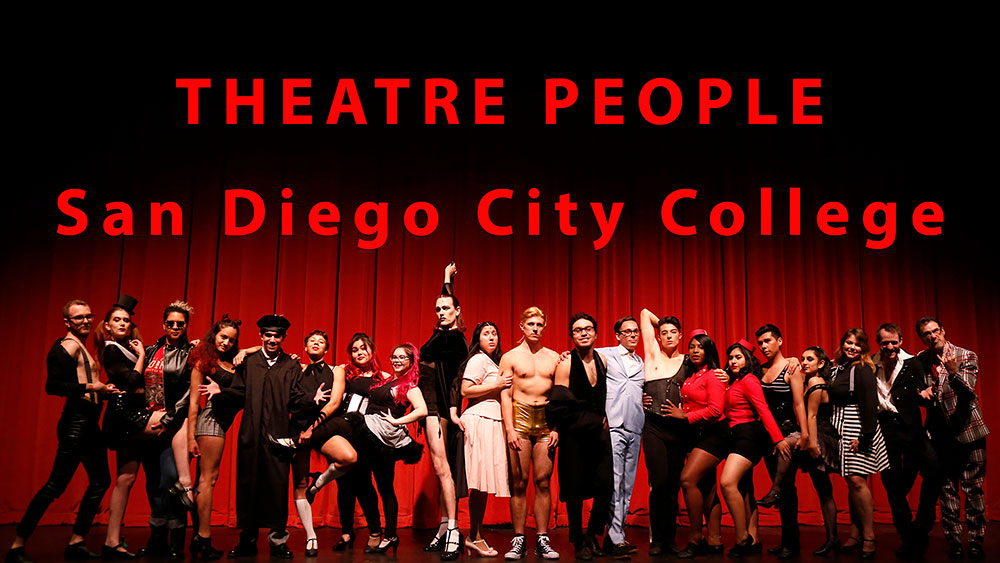 June 14, 2018
Students and faculty in the drama department at San Diego City College talk about their passion for the theater from set design to stage performance during rehearsals for their production of the Rocky Horror Picture Show. The students spent weeks building elaborate sets, helping with costumes, learning new songs, dialogue, and d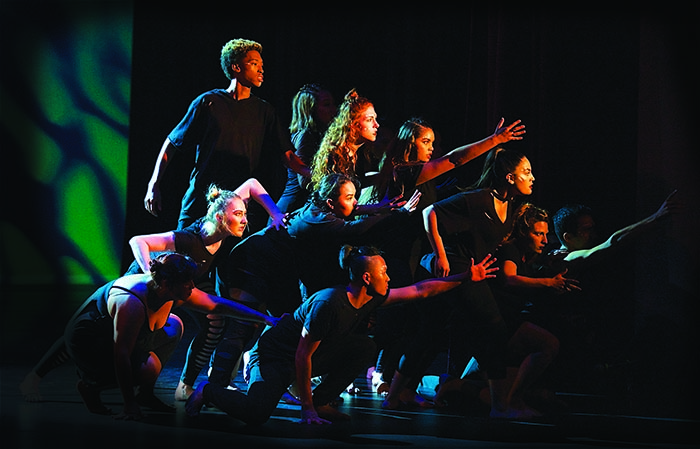 June 14, 2018
Join Mesa Moves for an evening of dance and entertainment, where more than 30 talented dancers take to the stage with energy, passion, and technique. Choreography by Mesa's noteworthy dance faculty will have you on the edge of your seat and toe tapping along. Five shows at the Lyceum Theatre Thurs, 6/21:9to10p.m. Sun, 6/24: 2: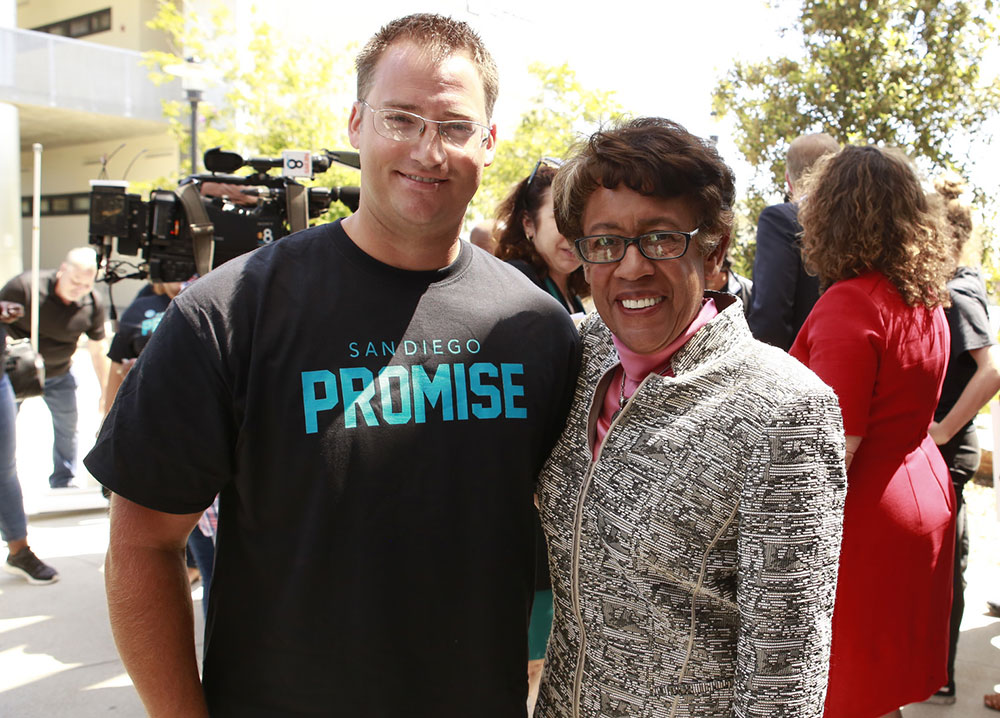 June 12, 2018
San Diego Mayor Kevin Faulconer and Dr. Constance Carroll, Chancellor of the San Diego Community College District and others held a press conference at San Diego Mesa College announcing the expansion of the San Diego Promise. The program will offer two years of free college torecent California graduates who attend college full t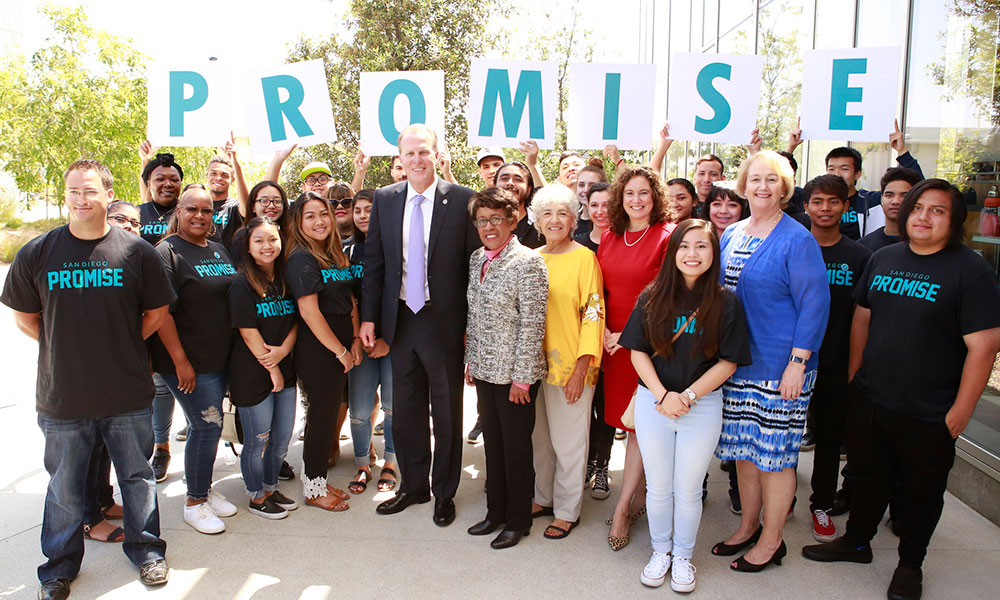 June 11, 2018
The San Diego Community College District today announced a major expansion of its tuition-free program known as the San Diego Promise making all recent high school graduates who are first-time, full-time students eligible to receive two free years of college. Participating students may attend San Diego City, San Diego Mesa, and
June 8, 2018
Several dozen San Diego City College cosmetology students will be providing free haircuts, manicures and face paintings at the San Diego County Fair on Friday, June 22. The haircuts, manicures, and face paintings enables cosmetology students to secure the practical hours required to secure state board certification. Approximate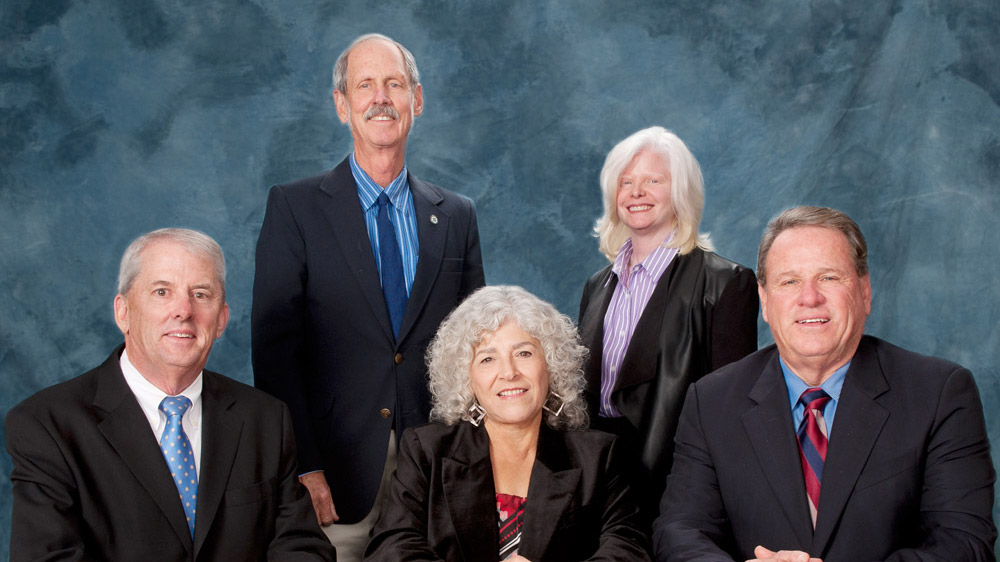 June 8, 2018
The San Diego Community College District Board of Trustees meeting will be held at 4 p.m. Thursday, July 19 at the District Office, 3375 Camino del Rio South, San Diego. The meeting will beheld in Room 245. The schedule is as follows:2:50 p.m. Call to OrderFollowed by Closed Session4 p.m. Regular (Business) Board Meetings an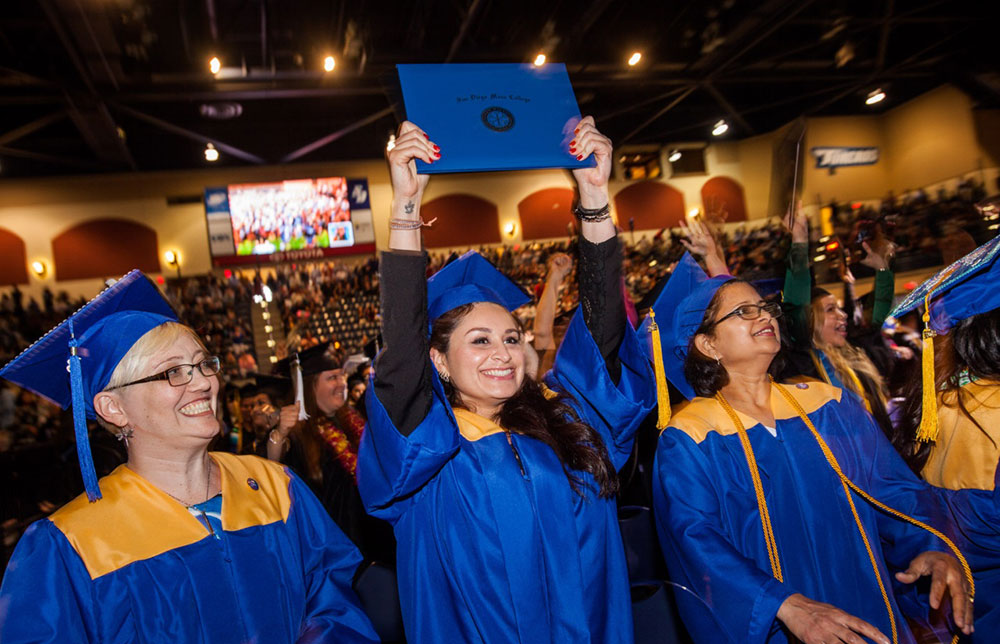 June 8, 2018
The San Diego Community College District has a new, tentative spending plan of $713 million for the 2018-19 fiscal year that emphasizes student success and provides for increased online, evening, and intersession classes that offer additional opportunities for students to take the core classes needed to graduate in a timely mann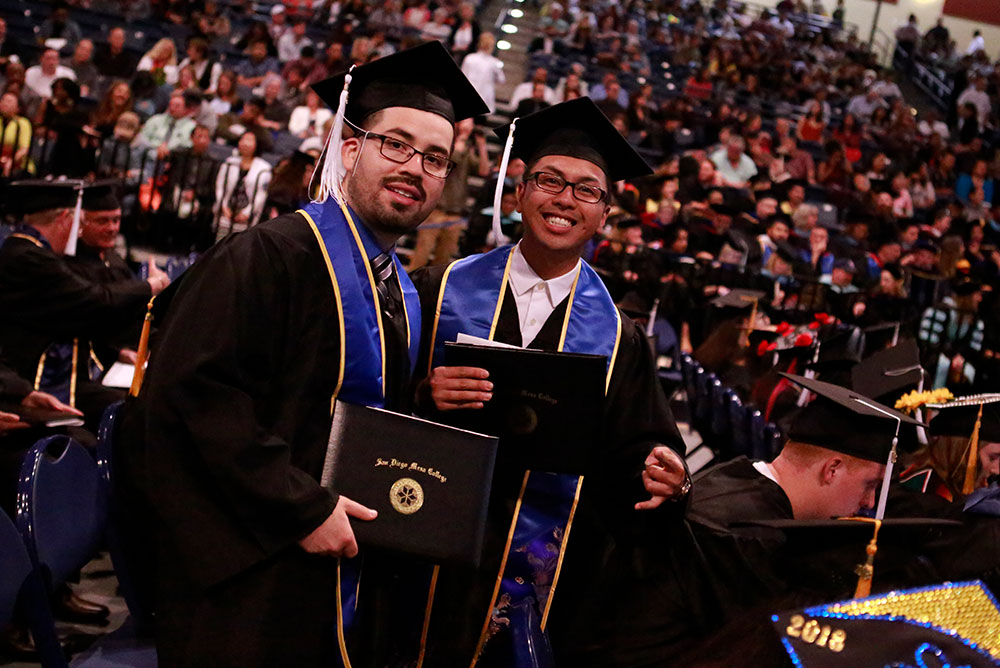 June 5, 2018
Dear Colleagues and Friends: Commencement season is the best season of the year. We in the San Diego Community College District view our work as a vocational calling, since we have the honor of helping deserving students transform their lives through the education they receive, and the degrees, the certificates of achievement, a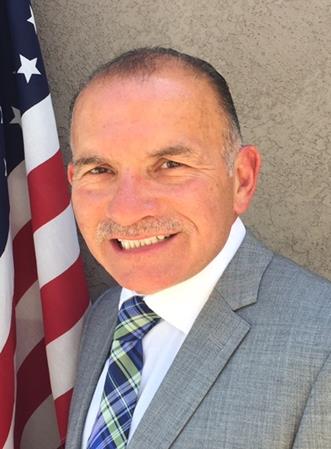 June 4, 2018
The San Diego Community College District has selected Captain Joseph Ramos to be the new Chief of the district Police Department. Ramos has considerable experience, having served almost 30 years in the San Diego Police Department. He has held key command billets in SDPD, including Traffic Division and Captain of the Western Div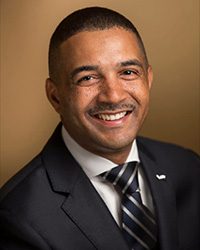 June 4, 2018
Dr. Ricky Shabazz, President of San Diego City College, addresses the community from the campus of San Diego City College. His radio address, City College Update, airs monthly on the first Monday of every month (barring any holidays). The next airing is Monday, July 2, 2018. Previous Radio Addresses: 6/4/2018 - President Shab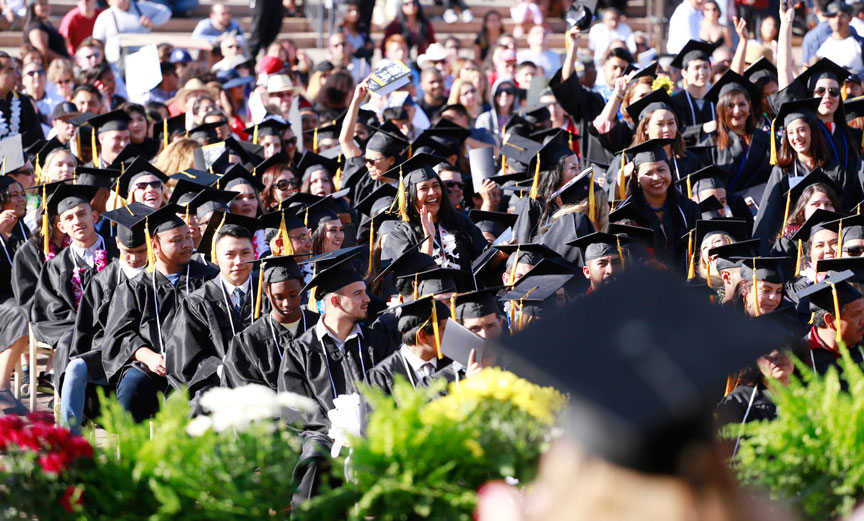 June 4, 2018
There is no text for this article.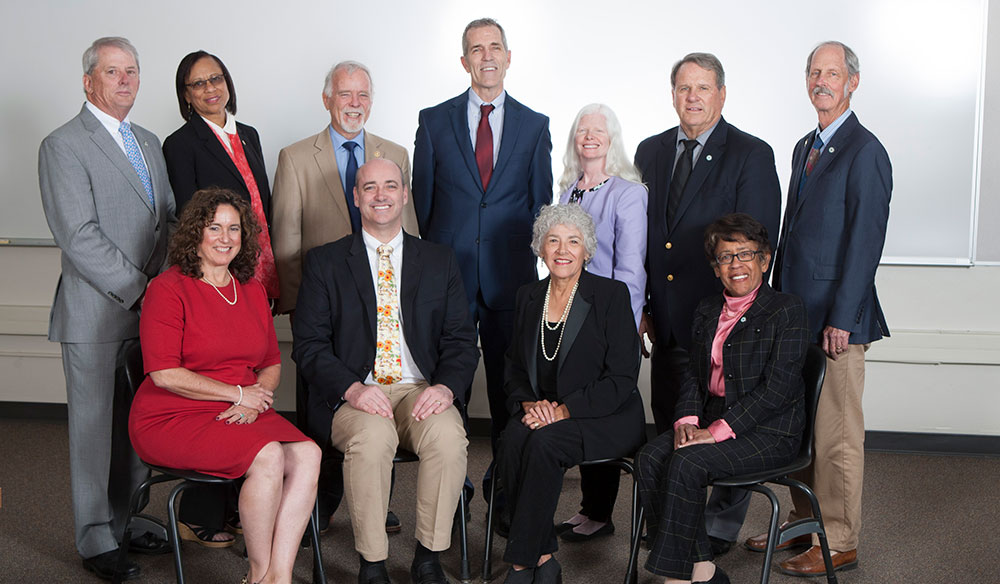 June 1, 2018
On Tuesday, April 17, 2018, the governing boards of the San Diego Community College District and the San Diego Unified School District held their seventh annual joint meeting at Clairemont High School. Following the Call to Order at 5 p.m., SDCCD Trustees Maria Nieto Senour (president), Mary Graham, Rich Grosch, Bernie Rhinerso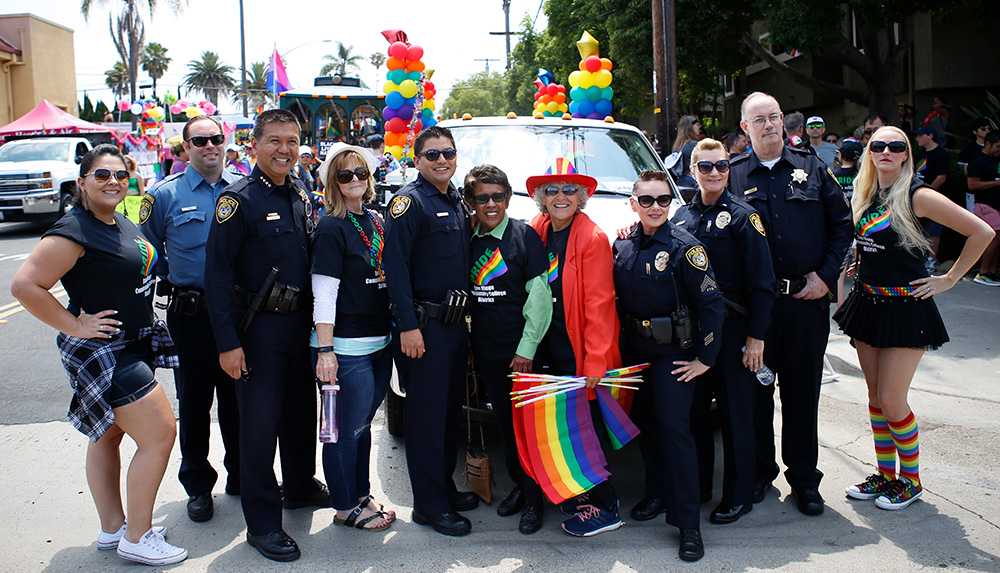 May 30, 2018
Students, faculty, and staff from the San Diego Community College District will march under the district banner at the annual Pride Parade on Saturday, July 14, one of the largest in the country with up to 100,000 spectators expected. This year's parade theme is "Persist with Pride." The SDCCD has had a presence in the annual p