Dr. Ricky Shabazz, President of San Diego City College, addresses the community from the campus of San Diego City College. His radio address, City College Update, airs monthly on the first Monday of every month (barring any holidays). The next airing is Monday, October 2, 2017.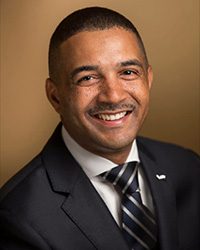 Previous Radio Addresses:
9/5/2017 - Dr. Shabazz discusses the following topics: Late Start Classes, Strong Workforce Initiative and Dreaming Big.
8/21/2017 - Inaugural radio address - Dr. Shabazz welcomes students to Fall 2017 semester.
More: Jazz 88.3 KSDS FM