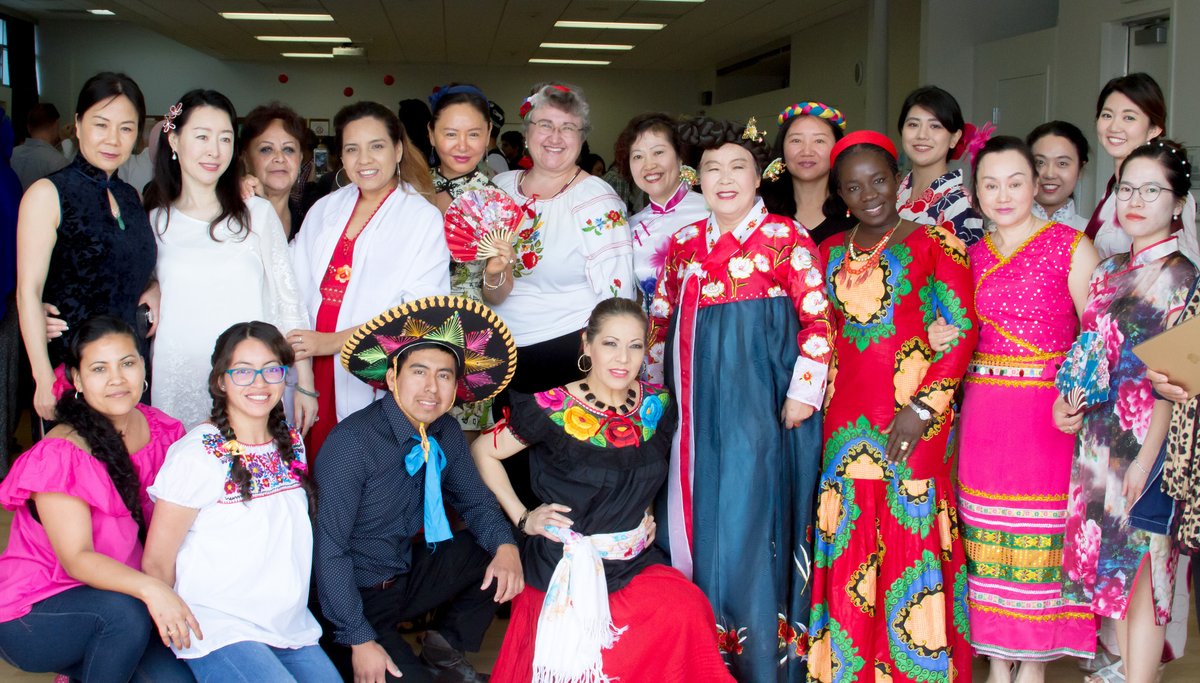 Continuing Ed celebrates Constitution Day with All Are Welcome campaign
September 17, 2018

|
San Diego Continuing Education has launched its All Are Welcome campaign in honor of Constitution Week. The weeklong celebration commemorates the United States Constitution and those who have become U.S. citizens, and is part of a nationwide Welcoming Week that recognizes and honors immigrants and refugees in the United States.
More than 100 Student Services staff and faculty will greet students wearing SDCE's All Are Welcome t-shirts and pins. Multi-colored banners will be displayed at every SDCE campus, including Cesar Chavez Campus in Barrio Logan and Mid-City Campus on Fairmont Avenue.
"Founded in 1914 on the principles of inclusion and social justice, SDCE welcomes every immigrant, refugee and underserved population to fulfill educational goals. Students come from across 50 states and from 159 foreign countries, to learn in more than 70 free career training programs and in thousands of free classes," said Carlos O. Turner Cortez, Ph.D., president of SDCE.
Free Citizenship and English as a Second Language (ESL) classes are scheduled mornings, evenings and weekends.
Sa Chau and his wife, Sovanna Yuon, have been living in San Diego for nearly six years since immigrating from Cambodia. After completing SDCE's ESL and citizenship classes, they became naturalized Americans on April 18 at the downtown federal courthouse. "During the ceremony we stood with hundreds of people from around the world. We all had a lot of emotions and feelings," said Chau.
Karla Arias arrived in the U.S. at 17-years old from Mexico. At the time Arias and her parents didn't know how to speak a single word of English. She studied ESL, computers and obtained her high school equivalency at SDCE's Education Cultural Complex. "I was happy to accomplish something like that when I wasn't perfect at speaking English. I couldn't let that stop me from graduating," says Karla. She transitioned to San Diego City College, SDSU and is now applying to graduate school to become a clinical psychologist.
According to the Los Angeles Times, immigrants make up about 24 percent of San Diego's population, according to a new report released as research for the plan, and make up about 29 percent of working-age San Diegans. San Diego immigrants also are about 23 percent more likely than U.S.-born residents to be job-creating entrepreneurs, according to the report.
SDCE joins Mayor Kevin Faulconer in a citywide effort, Welcoming Week in San Diego. The campaign aims to advance the civic, social and economic integration of immigrants and refugees as they come to San Diego.
SDCE is enrolling now for Citizenship and ESL classes. Learn more at sdce.edu.