Continuing Education's fashion program to hold charity sewing event
October 29, 2019

|
Adult students at San Diego Continuing Education will make brightly-colored and kid-friendly patterned pillowcases to benefit local foster youth. The Charity Sew event will take place from 5 to 9 p.m. October 29, 2019 in Room 211 at West City Campus in Point Loma, 3249 Fordham St., San Diego.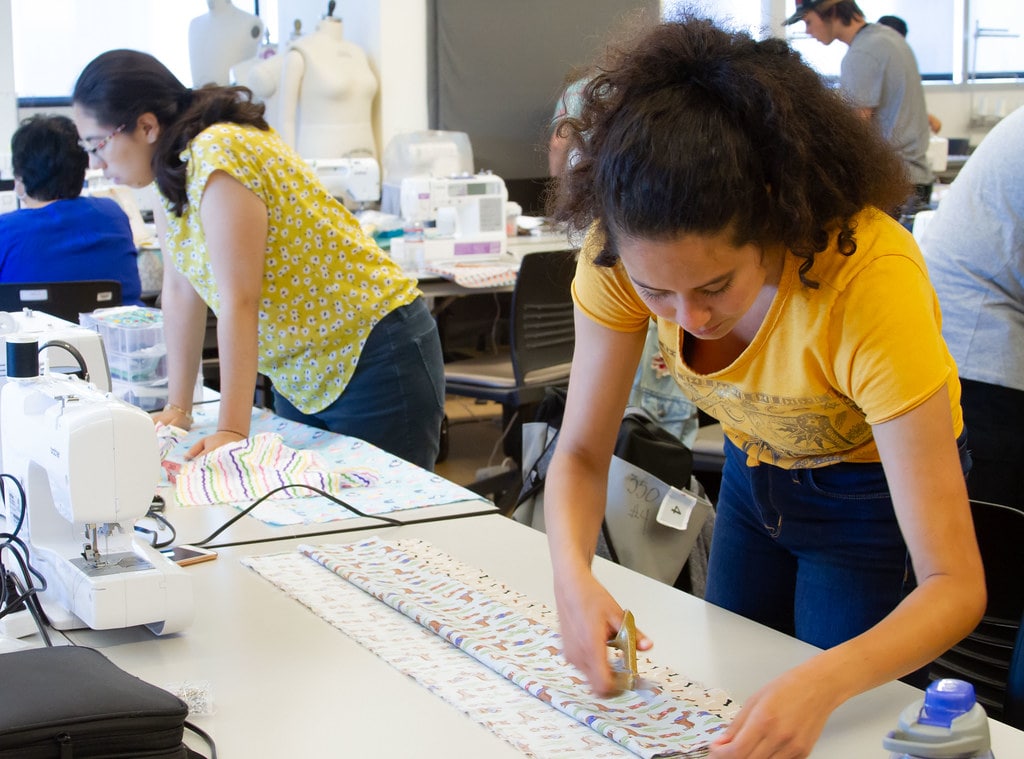 San Diego Continuing Education offers San Diego residents two free fashion and textile career training programs including a 24-week Clothing Construction certificate and a 50-week Sewn Products Business certificate. SDCE's fall fashion program will donate the personalized bedding materials to a San Diego foster care organization.
"Foster children use their new pillowcases to put their personal belongings in when removed from their homes," said Tammie Pontsler, SDCE Faculty. "Sewing is like paying it forward. When students learn how to make their own products it is empowering and then to share it with others is a big part of why we do this."
SDCE has partnered with local charities for more than 5 years including, Rady Children's Hospital, Ryan's Case for Smiles and New Alternatives, Inc. and since then SDCE students have donated 1,800 pillowcases to the city's most vulnerable populations. Fabric donations are made by Sorority Delta Phi and longtime Ocean Beach resident, Nancy McHenry.
In addition to pillowcases, SDCE students will donate fidget quilts and activity blankets to older adults who suffer from dementia. The blankets, which help with sensory stimulation and agitation, will be presented to Silver Oaks Country Estates Assisted Living.
SDCE was named Entrepreneurial College of the Year by the National Association of Community College Entrepreneurship. Along with seven campuses and 200 offsite locations, SDCE, is part of the award-winning San Diego Community College District. Many students achieve a high school diploma and/or career training certificate at SDCE and then transition to a SDCCD college, City, Mesa or Miramar.