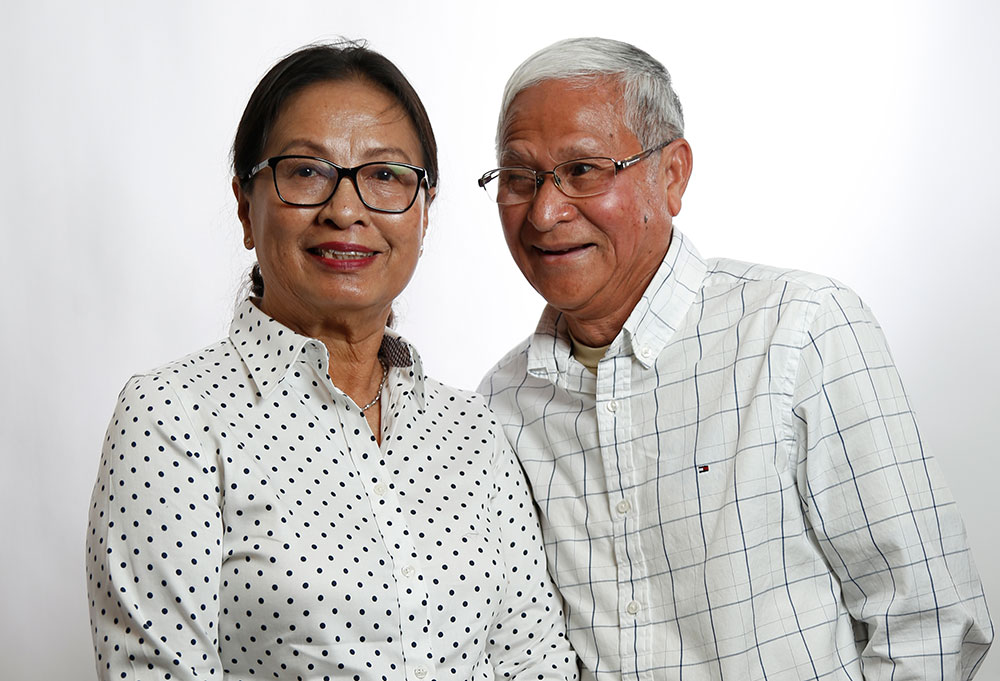 To be new in America
July 18, 2018

|
They arrive in San Diego from around the globe, settling in at San Diego Continuing Education's citizenship classes in a quest of new lives as Americans. After developing their English language skills and knowledge of American history and government, these students are prepared to complete their journey and become U.S. citizens.
The free citizenship classes serve about 500 immigrants annually, with courses taught at the Mid-City Campus in City Heights, the César Chávez Campus in Barrio Logan, the Educational Cultural Complex in Mountain View, the Mesa College Campus in Clairemont, and the North City Campus near Montgomery Field.
Students say they are grateful for the opportunity that Continuing Education affords them. "Continuing Education is a wonderful school," Maria de la Paz said. "They give you the knowledge. They provide you the help and guidance you need to become a citizen. And it's all free." Hermina Buneta, who hails from Croatia, agreed. "You learn a lot about the history, about the government. It's very important," Buneta said. "And they are very patient. They want you to be successful."
Here are just a few of Continuing Education's immigrant stories.
Sovanna Yuon and Sa Chau
Married 35 years. Sa Chau - Former teacher and education planner
Originally from Phnom Penh, Cambodia
After surviving forced marches and Cambodia's deadly Khmer Rouge regime, Sa Chau and his wife, Sovanna Yuon, have been living in San Diego for nearly six years. Thanks to San Diego Continuing Education's English as a Second Language (ESL) and citizenship classes, they became naturalized Americans on April 18 at the downtown federal courthouse.
"I wanted to live in a free country with a democratic government," said Chau, 69, who was able to secure a special immigrant visa by virtue of his work with the U.S. Embassy in Phnom Penh. Chau and his wife arrived in Los Angeles aboard an EVA Air flight in November 2012 before making their way to San Diego to live with a niece in Emerald Hills.
"I am very happy to be American," Yuon said. "I am very happy."
A former junior high school teacher, Chau had worked for the Cambodian government since 1970 making sure internal refugee camps were adequately supplied with food and medicine. That changed when Pol Pot led the Khmer Rouge to power in 1975, emptying cities and forcing the population off to toil in rural work projects.
Many family members died from starvation and disease, or at the hands of the Khmer Rouge. After the Khmer Rouge was overthrown in 1978, Chau again found a government job in educational planning. In April 1993, he began working for the U.S. Embassy, focusing on educational exchange programs between the United States and Cambodia. He retired in 2011, and with their four children grown and doing well on their own, the couple decided it was time to leave for America. A few years after settling in, they enrolled at Continuing Education.
"We are so proud to be U.S. citizens and happy to live in this country, the land of freedom and the land of opportunity," Chau said. "We would like to express our gratitude to the U.S. government which granted us special immigrant visas to live in the U.S. and approved citizenship to both of us. We would also like to thank Continuing Education that allow us to attend the citizenship class for seniors and a special thanks to our teacher, Dr. Rosaelena Lopez, who taught us the basic background of American culture and values, American history and government, and the rights and responsibilities of U.S. citizens."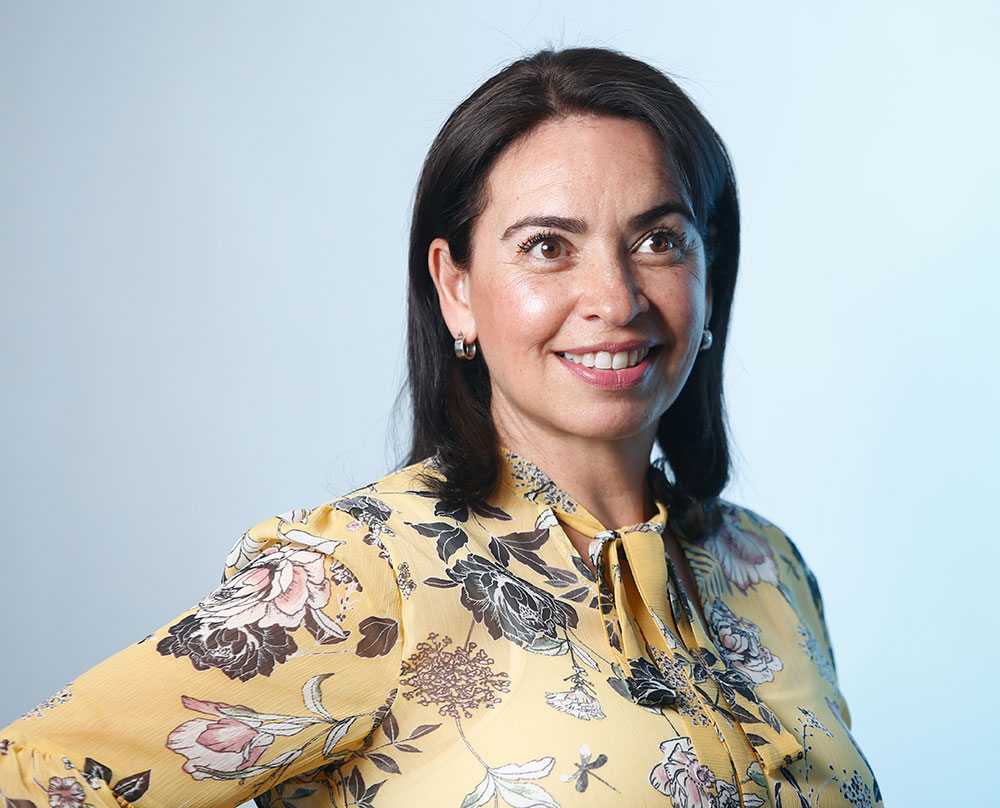 Maria De La Paz
Artist, teacher, wife
Originally from Guadalajara, Mexico
Maria de la Paz's path to American citizenship is a true love story.
Paz, as she likes to be called, was happy with her life as a school teacher in the Mexican city of Guadalajara, where she was close to her family and had a comfortable home to return to following her travels to Europe and South America.
That all changed when Paz met her future husband – a physics teacher at Patrick Henry High School in San Diego – while visiting a cousin living in Southern California. Before long, he flew to Mexico to meet Paz's family. Soon, they were engaged. After obtaining a K-1 nonimmigrant visa, also known as a fiancée visa, Paz was living in San Diego and securing lawful permanent resident status – also known as a Green Card – in the United States.
Becoming a United States citizen was the logical next step. After taking several ESL courses at Continuing Education's Mid-City Campus in City Heights, she enrolled in citizenship classes to help her through the naturalization process.
She's aiming to become an American later this year or in early 2019.
"It's important to me for a lot of reasons," Paz said. "I am with my husband and this is my home. I want to vote. I want to be able to travel without any kind of a problem. I want to be able to get a job because I would like to work again as a teacher. It will feel good to be a citizen of this country. It makes you proud. I can't really describe the feeling, but there is a lot of pride in being an American citizen."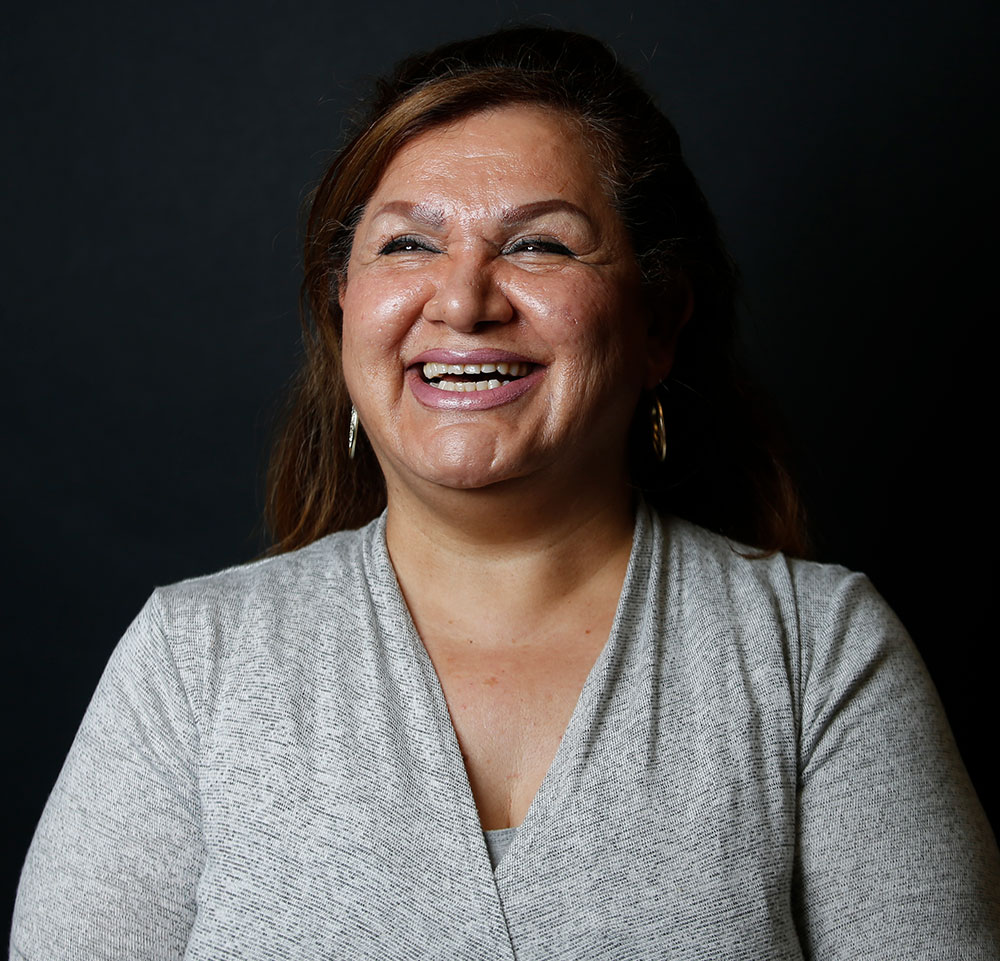 Zahra Khalaj
Mother and writer
Originally from Tehran, Iran
Zahra Khalaj provides a study in contrasts when asked to reflect on life in Iran. The country, Khalaj said, is beautiful. The people, she adds, are as hospitable as they come. But economic sanctions had taken their toll, and societal constraints could sometimes be too much.
In 2012, more than 30 years after the Iranian Revolution overthrew the Pahlavi dynasty and replaced it with an Islamic Republic, Khalaj felt it was time for a change.
"Freedom," Khalaj said. "I wanted more freedom."
Although her mother and several family members had long ago settled in the United States, moving here was not easy. Because the United States does not have diplomatic relations with Iran, Khalaj had to travel to an embassy branch office in Dubai to get her paperwork in order. An arduous FBI background check was followed by Department of State certification.
After landing in San Diego and becoming more comfortable in her new home, Khalaj enrolled at Continuing Education. "The first day, I don't know anything," Khalaj said. "But Mechelle is a very good teacher. I learned a lot. I'm very happy."
She completed her citizenship classes this spring and is now in the process of applying to become a citizen.