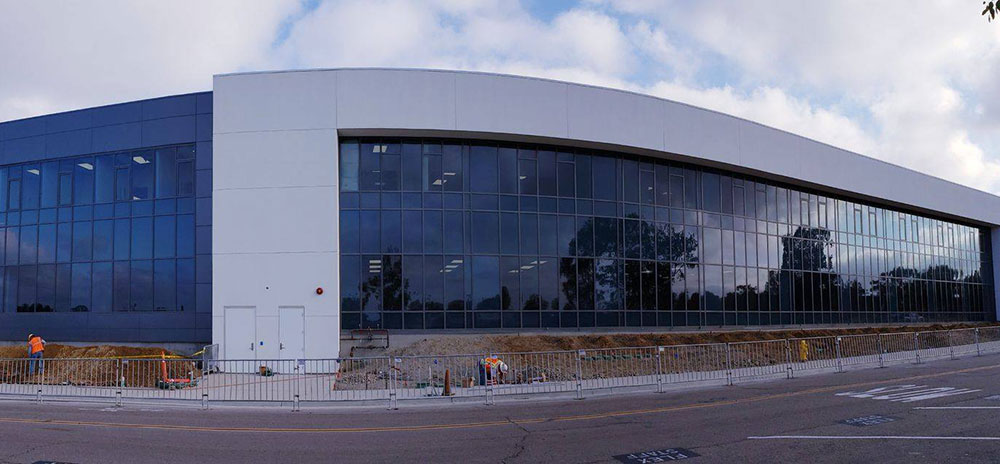 New academic year full of 'Promise,' new buildings, and new programs
August 14, 2018

|
From an expanded San Diego Promise to new buildings at Mesa College, a new fire academy at Miramar College, more programming for students with disabilities at San Diego Continuing Education, and new support for veterans at City College, students in the San Diego Community College District will find some big changes when classes begin August 20.
In addition, 2019 will be a historic year as City College celebrates its 105th anniversary, Mesa its 55th anniversary, and Miramar its 50th.
On tap for the new school year:
The SDCCD is expanding its groundbreaking San Diego Promise to include two tuition-free years of college. Approximately 2,732 new students have signed up for the program for the 2018-19 academic year, which is a big increase over 2016-17 when 186 students participated and 2017-18 when it included 661 students. The expanded program, open to first-time, full-time students at City, Mesa, and Miramar colleges, will cost an estimated $1.86 million this year. Participating students' first year will be funded through a special allocation in the state budget, and students' second year will be underwritten through an SDCCD-led fundraising campaign.
At Mesa College, a new $32.4-million Center for Business & Technology funded by voter-approved Proposition N is set to be completed this fall. The Center for Business & Technology will provide nearly 58,000 square feet of space for Mesa's business, computer, and fashion design programs. In addition, a $14.8-million project also funded by Proposition N is transforming the former I-300 Building into a modern Fine Arts & Dramatic Arts Building. That project, which includes 26,500 square feet of space, also is expected to be completed this fall.
Miramar College is breaking down barriers for working adults looking for firefighting careers through its new Entry Level Firefighter Degree program. The curriculum can be completed within a year, and all 10 courses can be taken in the morning, afternoon, evening, or weekend so students can continue working while training for a new career as a first responder. Students will earn the state and national firefighter certification requirements under the new program. Rather than a traditional fire academy, where recruits are usually sponsored by a local fire department planning to hire them, students at the Entry Level Firefighter Degree Program pay their own way and are placed on a statewide eligibility list for hiring once they finish. Tuition is less than $1,400 and scholarships, financial aid, and GI Bill funding are available.
Responding to student demand, the district is introducing several other new programs and courses. Among them: City College is introducing 26 new courses, along with new associate degree for transfer programs in economics; agriculture plant science; and film, television, and electronic media. Mesa College is offering more than three dozen new courses, along with a new associate of arts degree in humanities and religious studies, a new associate of arts degree in dance, and a new certificate of achievement in creative writing. Miramar College is adding 31 new courses, along with new associate of science degrees in entrepreneurship; financial services; and music – audio production and engineering. In addition, Miramar is adding several new certificate programs, including accountancy for enrolled agents; continuing education for CPA candidates; entrepreneurship; remote pilot (drone navigation); and music – audio production and engineering.
A new 360-hour ESL program at Continuing Education will focus on intermediate and advanced conversational English. Students with disabilities will find even more opportunities to learn through added classes and expanded programming.
At City College, all incoming military veterans will benefit from additional academic support. Student vets will be immersed in the "learning culture" that is a signature of the college's Mathematics, Engineering, Science Achievement (MESA) program. MESA has helped thousands of students from traditionally underrepresented communities become engineers, scientists, and other mathematics-based professionals through an array of support services and a systematic way of preparing for class, taking notes, reviewing material, and studying for exams.
The SDCCD is the second-largest community college district in California. A student who earns an associate degree from the SDCCD can expect to earn nearly $410,000 more over a working lifetime than someone with just a high school diploma.