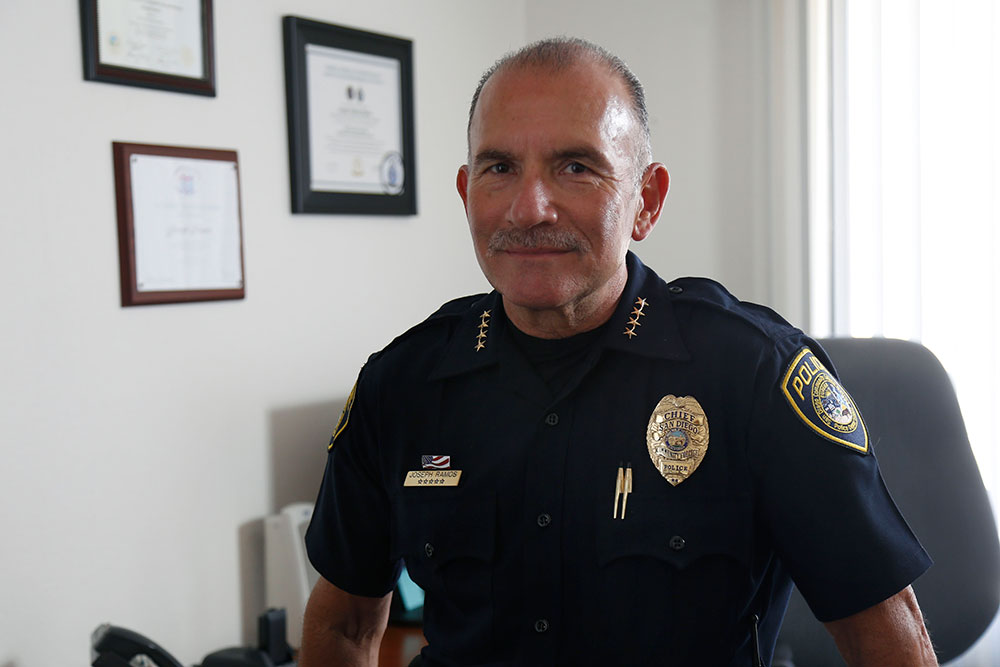 Veteran captain steps in as SDCCD's new police chief
August 13, 2018

|
The San Diego Community College District has named San Diego Police Department veteran Capt. Joseph Ramos as its new chief of the district's Police Department.
Ramos served with the San Diego Police Department for nearly 30 years in a number of different divisions, and he has been responsible for overseeing security planning for Comic Con, the San Diego Pride Parade, and the 2016 Major League Baseball All-Star Game at Petco Park, among other events. In 2001 he was instrumental in developing San Diego's Active Shooter and Rapid Deployment plan and since that time has trained thousands of officers from local, state, and federal agencies in the response and management of active shooter incidents.
Ramos is familiar with the SDCCD, having taught as an adjunct faculty member from 1995 to 2010. He also has developed strong relationships with community groups during his nearly three decades with the city.
"As a 30 year law enforcement professional, I understand the importance of building trustworthy partnerships with those we serve," said Ramos. "I am extremely grateful for this opportunity and look forward to a positive working relationship with our students, faculty and associated communities."
A native of Los Angeles, Ramos holds a bachelor of science degree in criminal justice and law enforcement administration from San Diego State University. He leaves the San Diego Police Department as commander of its Communications Division, where he managed a diverse group of almost 200 employees.
"The San Diego Community College District is committed to excellence, and Chief Ramos's extensive experience in a number of roles with the San Diego Police Department will be of great benefit to the district's students, faculty, and staff," said Christopher Manis, Vice Chancellor of Facilities Management.
Ramos is the SDCCD's fifth chief since the district established an independent Police Department in May of 1987.
The SDCCD Police Department is certified by the California Commission on Peace Officer Standards and Training. With 40 sworn officers, nearly 29 college service officers, and 21 non-uniformed civilian employees, it is the largest independent community college police department in California.
Ramos took over as chief on August 12.