Current Promise Students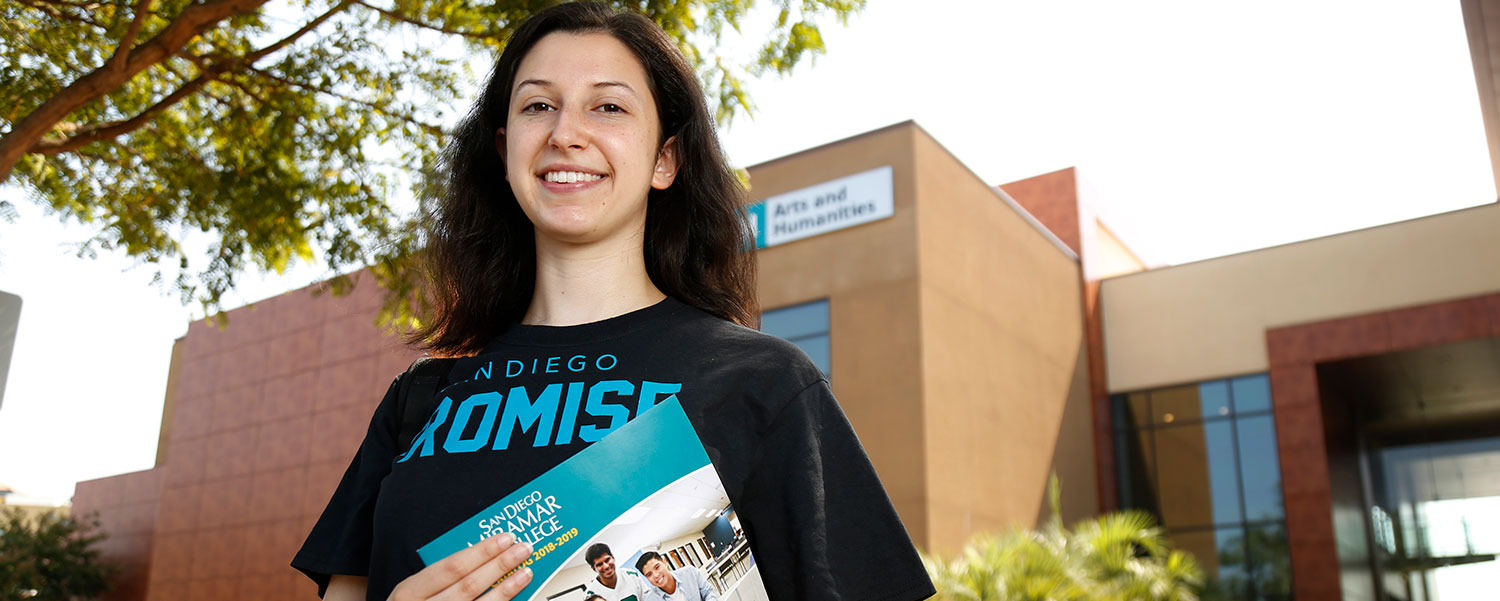 Congratulations on your acceptance into the San Diego Promise program! Below you will find contact information, links, and additional helpful information to help you on your educational journey.
College Transition Programs and Resources
San Diego City, Mesa, and Miramar colleges each offer college transition programs and numerous resources to help you be successful. Please select your college below to find out which programs are available to you.
Maintain your eligibility for the San Diego Promise
To ensure that you continue to receive your benefits under the San Diego promise program, you must meet the following criteria during your time as a Promise student:
- Enroll in and complete a minimum of 12 units per semester (except DSPS students with eligible academic accommodation)
- Meet with a Counselor to establish a comprehensive educational plan
- Maintain a 2.0 GPA while attending City, Mesa, or Miramar College
- Complete a FAFSA or California Dream Act application each year
- Adhere to the Promise Contract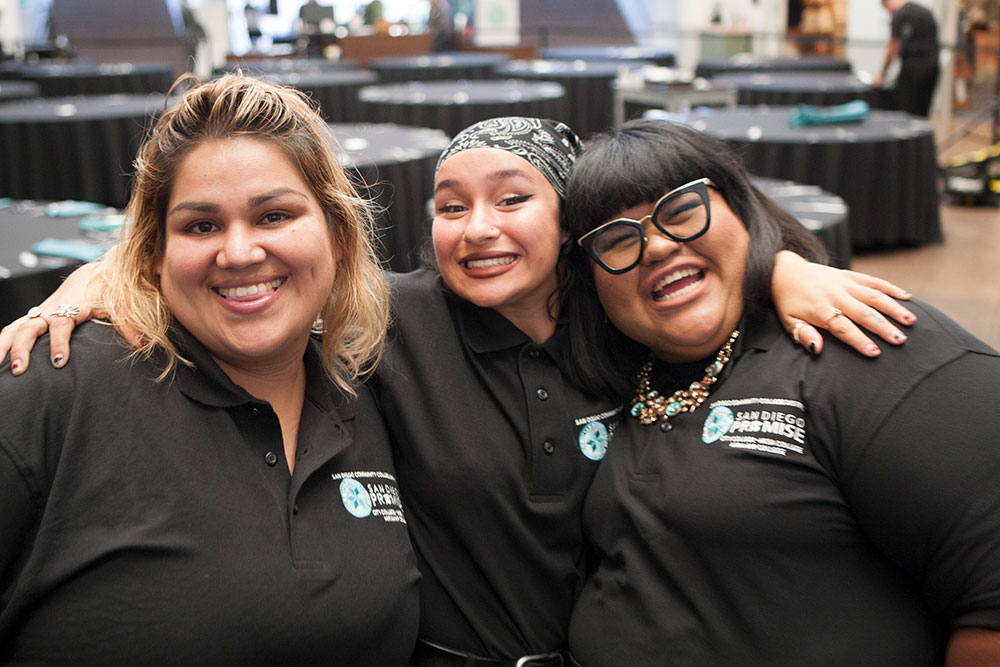 CITY COLLEGE PROMISE
Email: sdpromisecity@sdccd.edu
Phone: 619-388-3998
Location: A-313
Website: sdcity.edu/students/promise
Instagram: @sdpromisecity
MESA COLLEGE PROMISE
Email: sdpromisemesa@sdccd.edu
Phone: 619-388-2230
Location: I4-101
Website: sdmesa.edu/student-services/promise
Instagram: @sdpromisemesa
MIRAMAR COLLEGE PROMISE
Email: sdpromisemiramar@sdccd.edu
Phone: 619-388-7357
Location: K2-101
Chat with the Miramar Promise staff at sdmiramar.edu/campus/promise
Website: sdmiramar.edu/services/promise
Instagram: @sdpromise_miramar