Rich Grosch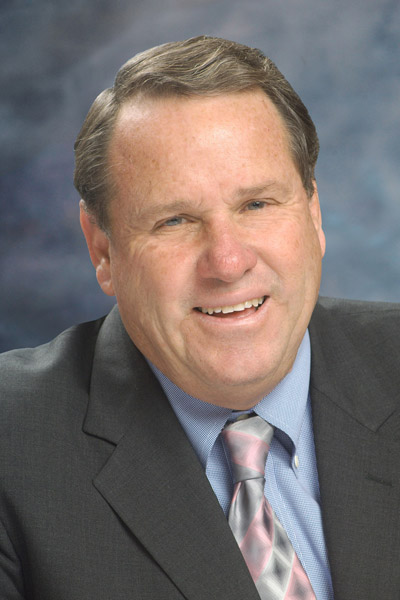 Elected 2002, 2006, 2010, 2014

Represented District C:
Point Loma, Ocean Beach, Mission Hills, Mission Valley, Hillcrest, University Heights, Mission Village, Linda Vista, Midway, Old Town, Balboa Park.


Retiring member, Trustee Grosch has served as a Board member since 2002, representing District C. He served as Board President from 2009-2014, and Executive Vice President from 2004-2008 and 2015-2016. In addition to his service on the Board, he has been a school teacher, a do-it-yourself boat builder and sailor, a real estate investor, a political consultant, a City Hall and California Assembly staffer, a university official, and a small business owner. During his time on the Board, he has taken the lead in creating a districtwide strategic planning committee, and championed sustainable building practices for $1.555 billion in construction approved by Proposition S in 2002 and Proposition N in 2006. As the owner of the Ocean Beach Hotel in San Diego, Rich has extensive service in the community, including membership on the Ocean Beach Town Council, Planning Board President, and as founder/chair of the Community Development Corporation.
Education
B.A., Education
M.A., Education
Lifetime California Teaching Credential
Special Authorization: Computer Science, UCSD

Professional background
Business owner, Ocean Beach Hotel
Retired District Director, California 78th Assembly District
Teacher and Technology Coordinator, Retired - Computer Science - Sacred Heart Academy
Alumni Director, United States International University
Council Representative, San Diego City Council - District 6
Teacher, team leader of Educationally Handicapped., Asst. Principal - Santee School District
Business owner, Ocean Beach Hotel
Public/Community Service
Elected to four-year term of office, San Diego Community College District Board of Trustees,
2002, 2006, 2010, 2014
President, San Diego Community College District Board of Trustees, 2009-2014
Executive Vice President, San Diego Community College District Board of Trustees 2004-2008, 2015-present
Chairman, Ocean Beach Community Development Corporation
Chairman, Ocean Beach Planning Board
Chairman, Miramar College Citizens Advisory Board
Vice-President, Ocean Beach Town Council
Chair, Ocean Beach Christmas Parade and Tree Committee
Coach, YMCA youth basketball and soccer, Bishop's School girls softball, Peninsula Youth Softball
Led effort to pass Community Plan and thwart overdevelopment
Led effort to save local neighborhood movie theater from adult entertainment
As chair of Ocean Beach Community Development Corporation led effort to purchase property at entrance of community to remove existing billboard and design new pedestrian park, plant over 150 street trees, create two mini-business improvement districts (BID's) in community, develop comprehensive strategic plan for Corporation, hire new executive director and add additional staff.
Led effort to build new softball fields for Girls Softball League at Robb Field in Ocean Beach.
Awards and Recognition
Citizen of the Year, Ocean Beach Town Council
Special Community Service Award, Peninsula Youth Softball
Community Service Award, Ocean Beach Mainstreet Association for founding Ocean Beach Jazz Festival