committed to excellence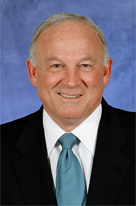 In the past 20 years, Constance Carroll has proved herself to be one of San Diego's most effective leaders. I had the opportunity to work with her directly when we both served on the board of the former National Conference for Community and Justice, where she distinguished herself in many ways, including putting the annual All People's Martin Luther King Breakfast on a firm financial basis. When I became Mayor of San Diego, I benefited from Constance's suggestions, especially in the area of diversifying the contracting and labor participation in the city's construction projects, since the community college district has done an exemplary job under her leadership. You have only to drive around San Diego and see that many of the cranes are working on the building projects that Constance, her board, and her team have set in motion, creating almost 10,000 jobs in the region. I congratulate Dr. Carroll on her ten years as chancellor. Our city is the better for her leadership.
Jerry Sanders
Former San Diego Mayor and President/CEO
San Diego Regional Chamber of Commerce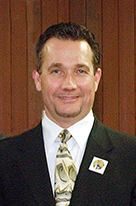 Dr. Carroll's fundamental strength as a community college chancellor stems from the fact that she is an academician at heart. She fully grasps that the main mission of the community college is to serve students and to ensure they participate in the best educational experience possible. She is an exemplar for a collegial model of shared governance, ensuring all constituent groups participate fully in the decision making process of the District. Her quick wit, keen intellect, sense of humor, and feelings of compassion and justice for her community are what make her unparalleled in her position as Chancellor. I have been proud to serve with Dr. Carroll during her first decade as Chancellor of the San Diego Community College District. I look forward to several more!
Jim Mahler
President, AFT Guild, Local 1931
San Diego & Grossmont-Cuyamaca Community Colleges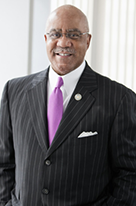 During the most challenging decade in the history of U.S. higher education, Constance Carroll has provided visionary leadership at both state and national levels. She has been especially innovative in managing her district's resources to maintain educational quality and to preserve student access. As Dr. Carroll begins her tenth year as chancellor in 2014 and the San Diego District looks forward to its centennial, we congratulate her for her achievements and we thank her for her extraordinary service.
Dr. Walter G. Bumphus
President and CEO
American Association of Community Colleges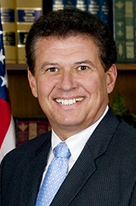 Constance Carroll's success is rooted in her deep commitment to social justice and belief in the ability of education to create individual and societal progress. Constance is not afraid to fight the good fight, and she usually comes out ahead, as she did when leading the statewide effort to equalize funding for all community college districts. When she speaks, people listen because she has the ability to make amazing things happen.
Marty Block
Former California State Senator, District 39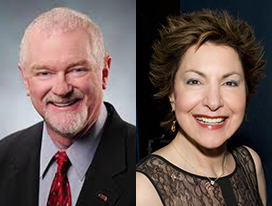 For the past ten years, Constance Carroll has been an extraordinary Chancellor of our Community College District as well as an exceptional leader of our region. A champion of all students and all of our citizens, Dr. Carroll has served on the San Diego Opera Board of Directors, chaired numerous committees and led the Opera's Student Ticket Initiative.
Under her direction, this program has raised hundreds of thousands of dollars to ensure that college students have the opportunity to attend main stage performances for a fraction of the cost of the general ticket. As the Chair of this initiative, Dr. Carroll can be proud of the fact that more than 20,000 students have attended thanks to her generosity and selfless efforts.
To whatever she undertakes, Dr. Carroll brings patience, extraordinary negotiating skills, plain common sense and total dedication. She is one in a million. We are honored and blessed to call Chancellor Carroll a friend, colleague and member of the Opera family.
Ian D. Campbell
Former General & Artistic Director, CEO
San Diego Opera
Ann Spira Campbell
Former Deputy General Director
San Diego Opera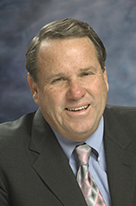 The National Community College Trustees Organization named Constance Chancellor of the year in America because she is highly respected locally and nationally for her insight on higher education policy and is recognized for her commitment to student diversity. Largely due to her efforts, the San Diego Community College District is strong both financially and academically. In addition, she has spearheaded and guided two bond measures that have transformed our campuses into modern, well-equipped educational institutions while being a model for the nation in sustainable building practices.
Rich Grosch
Former San Diego Community College District Trustee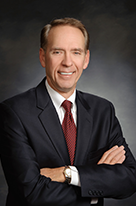 It has been my honor and pleasure to work with Dr. Carroll for more than two decades. During that time she has served as role model for me on multiple occasions. Her ever-present professionalism, calm style, and tremendous intellect make her one of California's and America's great educational leaders. In her every-day work in the San Diego system, her leadership in California, and her presence at the national level representing our students and colleges, Constance is someone of whom we are always proud. If there is ever a need for us to put forward our best and brightest, it is Dr. Carroll we most often choose. As if all those talents were not enough she has one other attribute appreciated by all – her undying sense of humor, which can cut through even the most difficult situations to help us all keep from taking ourselves or our problems too seriously..
Congratulations Constance on ten great years, and on what we all hope will be many more!
Dr. Brice Harris
Former Chancellor of California Community Colleges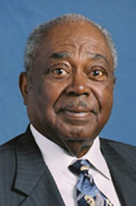 My relationship with Community College District chancellors began fifty years ago when I was a member of the San Diego Unified School District Board and it was combined with the Community College District Board. As a result, I can say unequivocally, Dr. Carroll, that what you have accomplished during your tenure is unprecedented. Your vision, integrity and commitment have provided the leadership that has made it possible for the Community College District to improve the lives of thousands of people throughout San Diego. I truly appreciate you, and I hope we are fortunate enough to have you as our chancellor for at least another decade.
Rev. George Walker Smith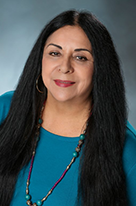 Barrio Station fondly proclaims Constance Carroll as "The People's Chancellor".
During the Barrio Station's 40th Anniversary Benefit Dinner of 2010, Chancellor Constance Carroll was honored for her unwavering commitment to reaching out to all communities, with emphasis on disenfranchised communities of color, to recruit, educate and help young people realize their dreams of educational success and a good quality of life. Our Chancellor works to maintain an affordable higher education system of inclusiveness to prepare local students for leadership positions that are needed to lead this wonderful nation. We thank The People's Chancellor for leaving deep footprints for generations of "leaders in the making" to follow.
Viva Chancellor Constance Carroll!
Rachael Ortiz
Executive Director
Barrio Station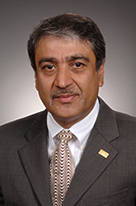 On behalf of UC San Diego, I offer our collective congratulations to Chancellor Constance Carroll for 10 years of exceptional leadership of the San Diego Community College District. She is truly a visionary who champions education as the path to a better life. Her extensive experience and contributions in higher education are paralleled only by her passion for helping students. As an administrator, educator and advocate, she has dedicated her career to ensuring a stronger educational system that provides opportunity for all, here in San Diego and beyond.
Dr. Pradeep K. Khosla
Chancellor
University of California, San Diego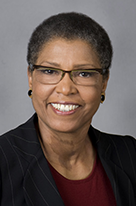 The National Endowment for the Humanities congratulates Dr. Constance Carroll on her tenth anniversary as Chancellor of the San Diego Community College District. Chancellor Carroll's anniversary is also a fitting moment to recognize her contributions and standing as an educational leader nationally. The NEH is but one of numerous educational and cultural organizations and institutions across the country that have benefitted from her engagement with them. Countless students and other individuals are direct beneficiaries of her remarkable career. NEH is indebted to Dr. Carroll for accepting President Obama's nomination in 2011 to a seat on the NEH's National Council on the Humanities. An esteemed member of the Council, Dr. Carroll continues her years of dedicated service to the nation.
Dr. Carole Watson
Former Chairwoman
National Endowment for the Humanities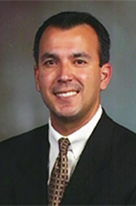 On behalf of the League for Innovation in the Community College, congratulations to Dr. Constance Carroll on celebrating 10 years of stellar leadership within the San Diego Community College District and the broader San Diego community. As a League for Innovation Board member having served as the Chair of the League Board, Dr. Carroll's exceptional leadership contributions ripple broadly. One in a multitude of examples includes her appointment by President Barack Obama to the National Council on the Humanities. In continuous service to her students and community, Dr. Carroll exemplifies the best of what community colleges represent.
Dr. Gerardo E. de los Santos
Former President and CEO
League for Innovation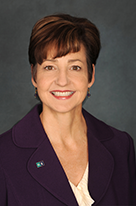 Constance Carroll is truly a modern renaissance leader. She leads with wit, honesty, and courage and is smart as a whip. Her expertise ranges from budgets to Beyoncé, from Greek gods to government code, from politics to opera. No one knows more or cares more about higher education and its power to promote our democratic ideals than Constance. She was one of the youngest college presidents in the nation and has long been recognized as a visionary and innovative leader. At heart, Constance is a master teacher, and she shares her multifaceted knowledge generously, whether to a class of new college students, to a White House delegation, or to colleagues. She is a gift to us all and to the field.
Dr. Cindy Miles
Chancellor
Grossmont-Cuyamaca Community College District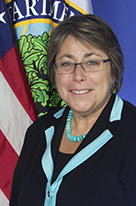 I have known and admired Chancellor Carroll for several decades. She is a woman of remarkable vision and distinction! Together with our colleagues, we led the fight for community college equalization to put in place a funding formula based on the principles of fairness and equity. That was one of many opportunities we had to bring the California Community Colleges to higher levels of excellence, whether we focused on access, diversity, outcomes, or any number of characteristics that distinguish our revered system of higher education. Dr. Carroll is also a courageous leader, never shying away from truth and always focused on what is best for students, our institutions and the greater community. The San Diego Community College District is a treasured asset not only to American higher education, but to California and the greater San Diego region. Reflecting on her tenth anniversary of public service as chancellor, let me express my heartfelt thanks to her for all she has accomplished as she looks ahead to build the best possible future for our students!
Dr. Martha Kanter
Former Under Secretary
U.S. Department of Education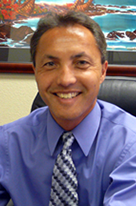 Dr. Constance Carroll has been a member of the Board of Directors of San Diego Youth Services (SDYS) for over 15 years. SDYS provides safe shelter and a continuum of support services to some of San Diego's most vulnerable youth. Dr. Carroll's dynamic leadership and passion for young people has helped SDYS grow into one of the premier youth serving agency's in the region serving over 10,000 at-risk youth and their families annually. Despite her very busy schedule as Chancellor, Dr. Carroll always finds time to lend her talent and resources to SDYS. Her dedication, commitment, and strong leadership has given hope and opportunities to thousands of youth in our community.
Walter Philips
Executive Director and CEO
San Diego Youth Services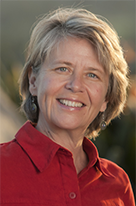 Constance and I share the belief that language is the fundamental medium of a culture. As an ardent classicist, she is able to bring ancient Greek culture alive through its language and literature, which she and I sometimes read together. Constance also supports our radio show, A Way With Words, which focuses on language, in all of its regional dialects and forms, as the main portal for understanding and celebrating the enormous diversity of America. Chancellor Carroll deserves to be honored for her years as a leader for education and for cultural literacy.
Martha Barnette
Co-host
A Way With Words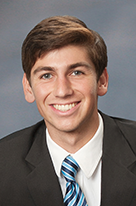 Staying true to her background in academics, Dr. Carroll is a champion for education. I've joined her in lobbying for education with state legislators and doing so made me proud to be part of the SDCCD. I felt honored to be part of an organization whose leader genuinely cares about helping the community. Dr. Carroll's meaningful contributions have helped thousands of students, like me, have access to a quality education to pave the way to a successful future.
As a former Student Trustee of the SDCCD, I am fortunate enough to have served under Dr. Carroll. To say that Dr. Carroll is inspiring is an understatement. The way that she has overcome so much adversity to be where she is today highlights her work ethic, passion, and dedication. Her leadership qualities coupled with her charming personality, gentle demeanor, and scintillating wit make her a one-of-a-kind leader.
Roberto Rosas
Former SDCCD Student Trustee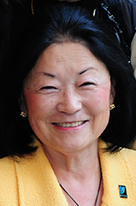 Constance Carroll is an extraordinary leader of education who recognizes people of all cultures in San Diego. For her unwavering support for the Union of Pan Asian Communities, she was a recipient of UPAC's Leadership Award. It has been my honor to work with her in areas of community support for close to twenty years.
Margaret Iwanaga-Penrose
President & CEO
Union of Pan-Asian Communities (UPAC)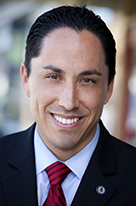 Constance is a tireless advocate for those who seek to improve their lives through educational and economic opportunities. Through her leadership, the San Diego Community College District has established itself as a force for positive change. Her efforts have helped the District launch large scale construction projects, which have breathed new life in to City, Mesa and Miramar colleges. San Diego is very fortunate to have Constance at the helm of the District, with her vast knowledge and deep commitment to the betterment of community college education. I congratulate Constance on her success and look forward to working with her in the future.
Todd Gloria
California State Assembly Member
District 78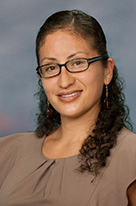 As a student trustee, I can appreciate the importance Chancellor Carroll places on ensuring access to excellence. Through her leadership, Chancellor Carroll is committed to the success of each student in the district. She is a remarkable woman who sets a wonderful example for others to follow.
Carolina Moreno
Former SDCCD Student Trustee
San Diego City College Associated Student Government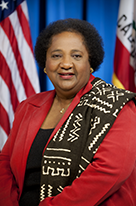 Chancellor Carroll is an excellent academician and CEO who is also very astute regarding the legislative process. Her statewide leadership is well known and has resulted in important achievements, notably the equalization of state support for community colleges.
Dr. Shirley Weber
California State Assembly Member
District 79