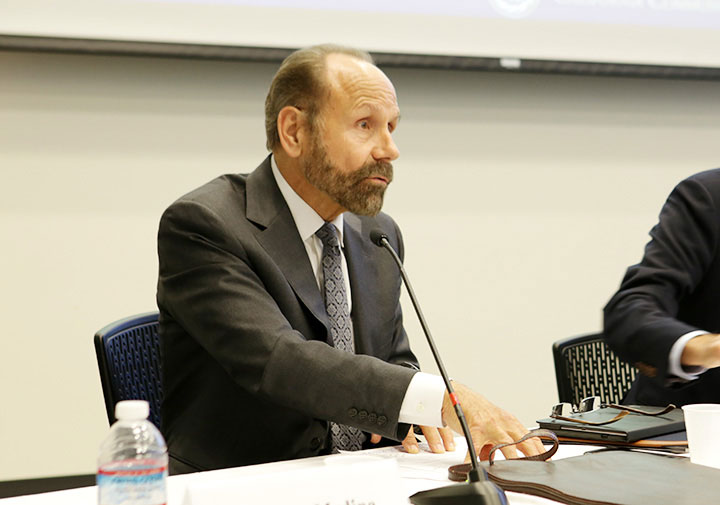 State senate approves bill expanding 4-year degrees at community colleges
June 7, 2017

|
State legislation that would expand and extend a pilot program allowing a limited number of California community colleges to offer a bachelor's degree passed a key test Wednesday when the California State Senate endorsed the bill on a 38-2 vote.
SB 769, authored by state Senator Jerry Hill (D-San Mateo), now goes before the California State Assembly.
The legislation seeks to expand the number of community college baccalaureate programs from 15 to 25 while also extending the pilot program – which is due to expire in 2023 – to July 1, 2028.
"Employers tell us they need well-trained students with degrees in these workforce fields," said San Diego Community College District Chancellor Constance Carroll, who is co-chairing the statewide campaign in support of SB 769 and who testified earlier this year in support of the bill. "Senate Bill 769 is necessary to ensure that students in these pilot programs have every opportunity to complete their degrees and successfully transition to the workforce."
SB 769 was recently amended to remove a provision that would have allowed community colleges in the state's baccalaureate pilot program to offer the same bachelor's degree as those offered by the California State University or University of California systems. That provision would have only applied to community colleges located more than 100 miles from a CSU or UC campus with a similar degree.
California's baccalaureate pilot program was authorized through SB 850, authored by former state Senator Marty Block in 2014. SB 850 gave the California Community Colleges system approval to offer 15 bachelor's degrees in a limited number of workforce-preparation skills. Fifteen community colleges – including San Diego Mesa College – are participating in the program.
Mesa College offers a bachelor's degree in Health Information Management. Launched in 2015, Mesa's degree program prepares students to work at a management level in a variety of healthcare settings and with salaries of up to $144,000 annually. The college's first class of upper division students will be awarded bachelor's degrees in May 2018.