Students
News and Information
Planning a Safe Return to Campus

The health of our students, faculty, staff and the community are our top priority.

Effective Fall 2022, San Diego Community College District (SDCCD) will require all new and returning students to receive a booster vaccination shot for any in-person activity or class for the Fall 2022 semester.

For more information, please visit: https://www.sdccd.edu/students/covid19/



Zero Cost Digital Materials

Courses that exclusively use digital materials are free of charge to students and therefore are not required to be purchased. Note that there may be a low-cost option for print versions of digital materials. Digital materials include, but are not limited to: course materials, modules, textbooks, streaming videos, tests, software and any other tools, materials, or techniques used to support access to knowledge.

REMINDER: Purchase your books early for the best options and lowest cost, including used books and book rentals. Note: If the textbook information is not provided on the class schedule, contact the instructor.

Vote California - Register to Vote Today!


Stay involved, let your voice be heard! Register to vote in California!

Read More

Non-Discrimination Statement


The San Diego Community College District is committed to equity, diversity, inclusion and an educational environment that is free of discrimination. Lack of English speaking skills and/or visual or hearing impairment will not be a barrier to admission, or participation in college programs.

Read More

Student Support Services


(Admissions, Records, Registration, Counseling, Financial Aid, Veterans, Student Accounting, etc.) are working remotely to answer your questions and keep operations running. Many questions are answered in the Student Support Center. If you do not find an answer, you can submit forms and questions at mySDCCD Support.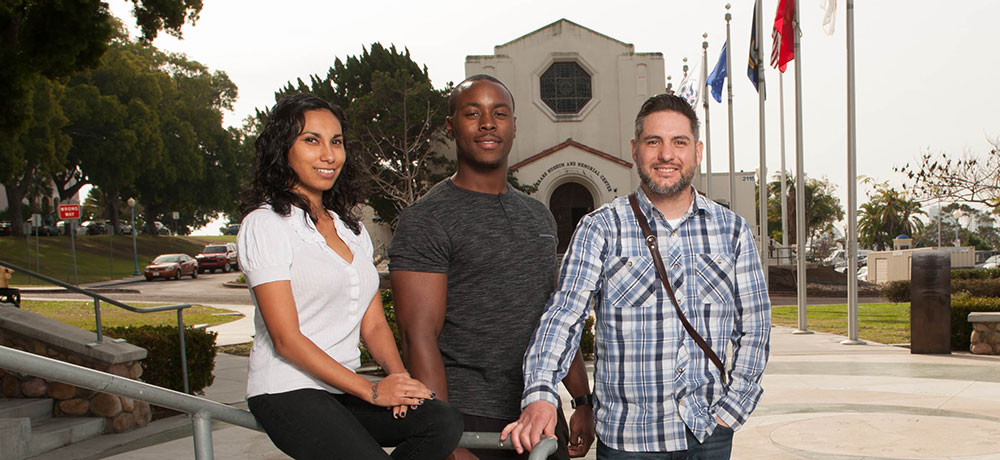 college schedule & Catalog
(City, mesa & miramar college)
San Diego Community College District offers associate degrees, credit certificates through San Diego City, Mesa and Miramar Colleges.
To view our online list of college credit courses offered, please click on the link below: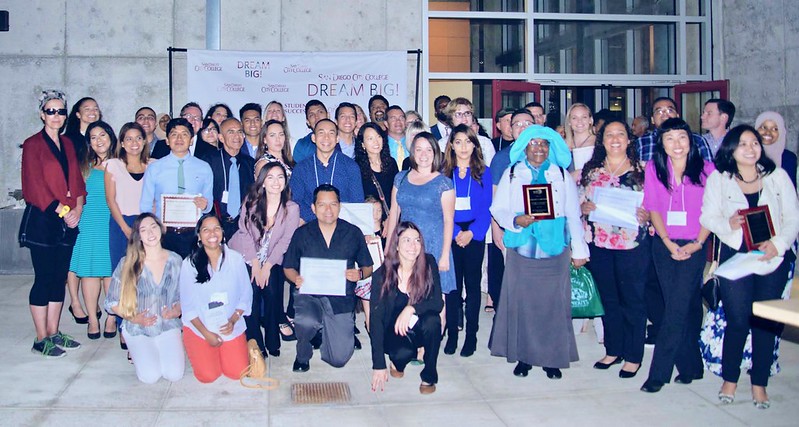 San diego college of continuing education (sdcce)
San Diego College of Continuing Education offers non-credit course and program certificates.
To view our online list of non-credit courses offered, please click on the link below: