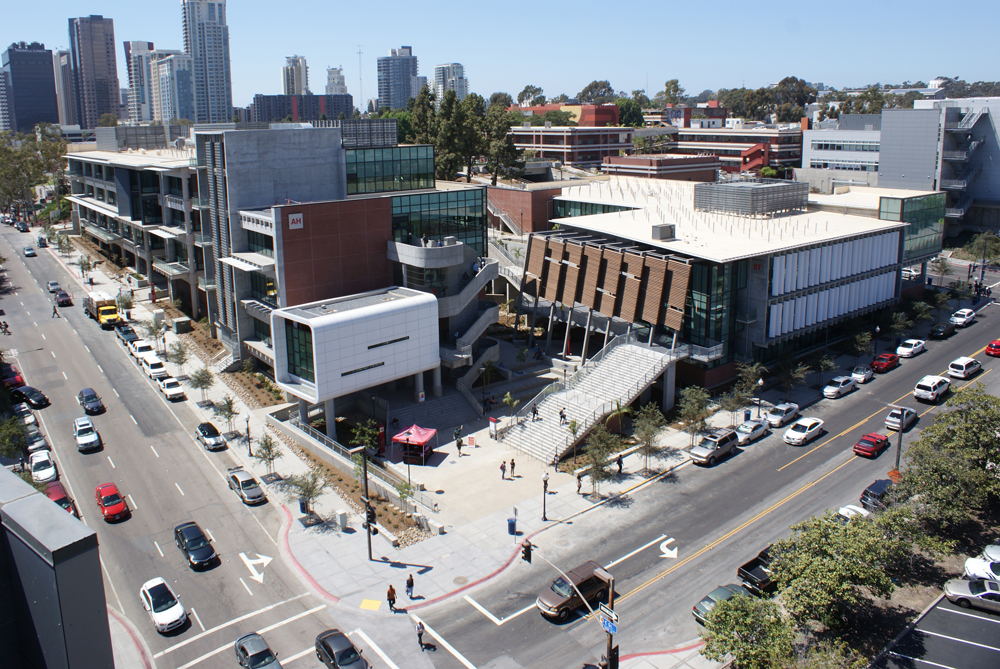 New cybersecurity programs approved for City College
January 26, 2018

|
The cybersecurity program at San Diego City College is going into overdrive.
With demand for skilled computer information technicians soaring both in the region and around the country, City College is in the midst of vastly expanding its cybersecurity programs to include an Associate of Science Degree in Cybersecurity, a Certificate of Achievement in Cybersecurity, and a Certificate of Performance in Cyber Incident Response.
"Cybersecurity is one of the fastest growing employment areas in San Diego right now," said Rose LaMuraglia, Dean of the School of Business Information Technology, Cosmetology, and Apprenticeship Programs. "When it comes down to it, cybersecurity is all about network security and protecting your data, and anyone who is paying attention to the news can see how vital that has become."
The average pay of an information security analyst in San Diego County was nearly $100,000 per year as recently as May of 2016, according to the federal Bureau of Labor Statistics and employment in the industry is projected to grow by 28 percent in the 10-year period ending in 2026. While most of professionals earning that kind of money have a bachelor's degree or beyond, the median annual salary for those with a certificate in computer networking from a California community college exceeds $53,000 just two years after securing the certificate, and nearly $60,000 just five years after securing the certificate, according to the California Community Colleges Chancellor's Office.
City College estimates nearly 24,000 people were employed in the cybersecurity program area in 2016, with more than 700 new job openings projected over the next five years.
All three of City College's new programs were approved by the San Diego Community College District's Board of Trustees on January 25. The Associate of Science Degree and Certificate of Achievement programs must still be approved by the California Community Colleges Board of Governors, but the Certificate of Performance in Cyber Incident Response could launch as early as this year.
Meanwhile, City College is moving ahead in offering several new courses, including Introduction to InfoSec; Introduction to Computer Forensics Information; Cybersecurity Analyst+ Certification Training (SDA+); Certified Secure Computer User; Certified Ethical Hacker; and CompTIA Advanced Security Practitioner.
What's more, San Diego City College has partnered with CompTIA, EC-Council, Microsoft, Oracle, and VMware to ensure courses meet industry standards. The Certified Secure Computer User and Certified Ethical Hackers courses, for example, are offered in collaboration with the International Council of E-Commerce Consultants (also known as the EC-Council); the Advanced Security Practitioner course is offered in partnership with CompTIA, among the world's leading technology associations.
"We are building one of the stronger cybersecurity programs in the region," LaMuraglia said. And courses are just $46 per unit.
The spring semester begins at City, Mesa, and Miramar colleges on January 29. For class schedules and to enroll, visit www.sdccd.edu/imagine.