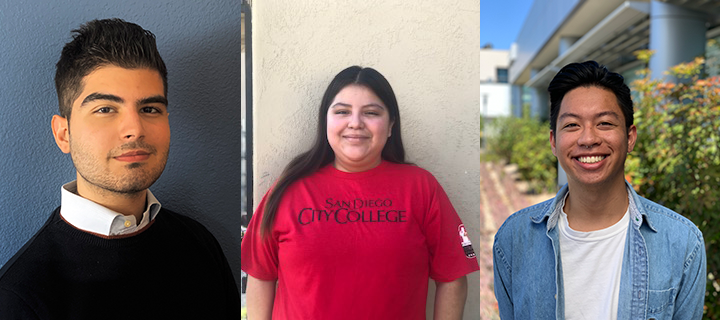 Celebrating success with the San Diego Promise
May 18, 2020

|
One will be transferring to UC San Diego's School of Public Health as he embarks on his dream of becoming an anesthesiologist. Another will attend UCLA as he continues on a journey he hopes may lead to a position as a community college counselor or administrator. A third will enroll at UC Berkeley this fall to study sociology with an emphasis in social justice.
Alexander Pesiri, Gergio Ricacho, and Jerusalen Davila are just three of the 168 San Diego Promise students in the San Diego Community College District's (SDCCD) Class of 2020 who embody the success of the tuition-free program that has been changing lives for the better since it was established four years ago.
The SDCCD was among the first in California to launch a Promise program, which began as a pilot with a cohort of 186 students in the 2016-17, has served 4,360 students since its implementation, and is now one of the largest in the state. Funded through the support of generous donors – who have contributed more than $1.2 million to the effort – and the state funding, the San Diego Promise provides not only two full years of tuition-free education, but also book grants, individualized counseling, and hands-on support to help students develop an educational plan meeting their career and academic goals. Studies show San Diego Promise students are more engaged on campus, enroll in more classes, and are more likely to perform better academically than their first-time, full-time non-Promise peers.
But statistics can only tell us so much. The stories of Jerusalen Davila, Alexander Pesiri, and Gergio Ricacho tell us so much more.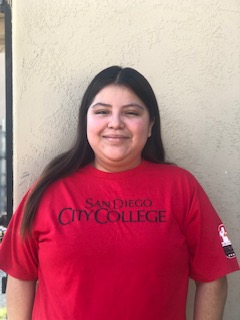 Had it not been for the San Diego Promise, Jerusalen Davila would not have been able to attend San Diego City College after graduating from Hoover High School in City Heights. "I wouldn't be able to afford it," she said. She graduates this spring with a 3.9 grade point average and is transferring this fall to UC Berkeley where she will major in sociology.
"The San Diego Promise gave me the financial security and the mentors I needed," said Davila, 21, who earned an associate degree in sociology and aspires to a career in counseling and social justice. "When I got to City, I felt welcomed, I felt I had a support system in place already and I had individuals I could reach out to."
Indeed, Davila quickly involved herself with the Puente Project, EOPS, First Year Services, and the Dreamer Resource Center. She took part in the Price Scholarship Program, joined the Honors Program, and was named to the Dean's List all three years she's been at the downtown campus.
She credits the San Diego Promise with helping her find herself at City.
"Being part of the college community and being involved with the different clubs and organizations makes a difference and provides you with a support network," Davila said. "You can't be afraid to reach out. You really have to make the most of your experience. City has definitely shaped who I am and helped me realize my potential. I wouldn't have been here without the Promise."
At UC Berkeley, Davila will be majoring in sociology with an emphasis in social inequity. She ultimately hopes to earn her master's degree in the field.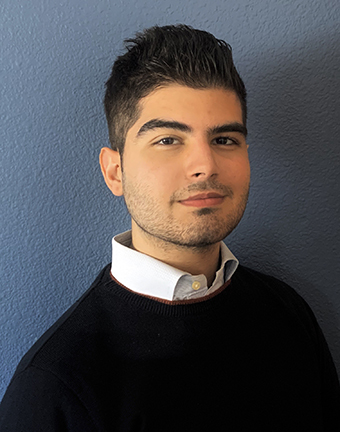 Born and raised in the Sicilian capital of Palermo, Alexander Pesiri moved to San Diego and attended Cathedral Catholic High School, with the help of a needs-based financial award, after his mother began working with the Catholic Diocese of San Diego. "We were living month to month," Pesiri said.
It was during a visit to San Diego Mesa College that he learned about the San Diego Promise.
"I wanted to go to university, but I was still in the process of obtaining my green card, and I was considered an international student," said Pesiri, who first came to San Diego in 2015 but briefly returned to Italy during high school for health reasons. "The tuition at university for an international student was unaffordable. I looked at the community college, and the people at Mesa were extremely understanding and very welcoming. Then they told me about the Promise. Economically, it was a life saver."
Pesiri, graduates with a 3.9 GPA ("It was 4.0 until recently") and is earning an associate of arts degree in liberal arts and sciences – biological science. He is set to transfer to UC San Diego's new School of Public Health this fall and aspires to attend medical school and become an anesthesiologist.
"The Promise has benefitted me immensely," said Pesiri, 21, who held out particular praise for San Diego Promise counselor Miriam Pacheco. "None of this would not have happened had it not been for the opportunity I had at Mesa College. The Summer CRUISE Program was wonderful, the Mathletics program helped me a lot, and the professors were extremely kind and extremely caring. I am very thankful."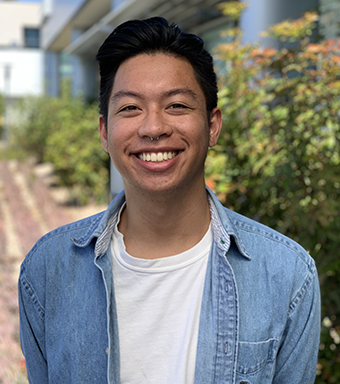 Gergio Ricacho was hoping to attend UCLA after graduating from Del Norte High School. He went to San Diego Miramar College via the San Diego Promise instead.
It turned out to be a great move. Over the past two years, Ricacho has visited Cusco, Peru, and Madrid through Study Abroad programs, he has served as a San Diego Promise mentor, he is part of the Phi Theta Kappa Honor Society, is active with LGBTQ-support group Club SPECTRUM, and campus social justice organization Miramar REACT.
"I'm super thankful for how things worked out," Ricacho said. "Community college is a great option. It's probably the best option, to be honest. My professors were super helpful, I always found opportunities to be involved, and everyone there is working with you to get you to the next level."
Ricacho is graduating with associate degrees in humanities, English, and social and behavioral sciences, having earned a 3.89 GPA. He'll be attending UCLA this fall, having saved more than $50,000 in tuition, fees, room and board by attending Miramar College his first two years.
"I went to Miramar because it was such an excellent option financially and provided me with a direct pathway to a University of California campus. The San Diego Promise really helped me get involved in school, and it helped me save enough money to do Study Abroad twice," Ricacho said. "I'm going to miss the small campus environment at Miramar and the tight-knit community that exists here."
Learn more about the San Diego Promise