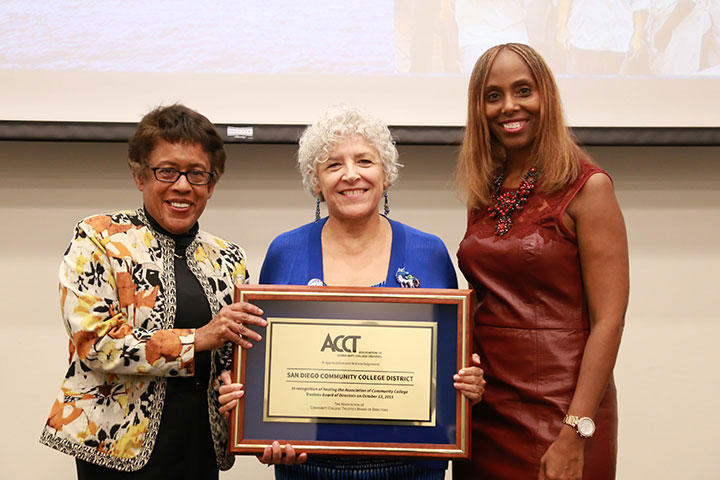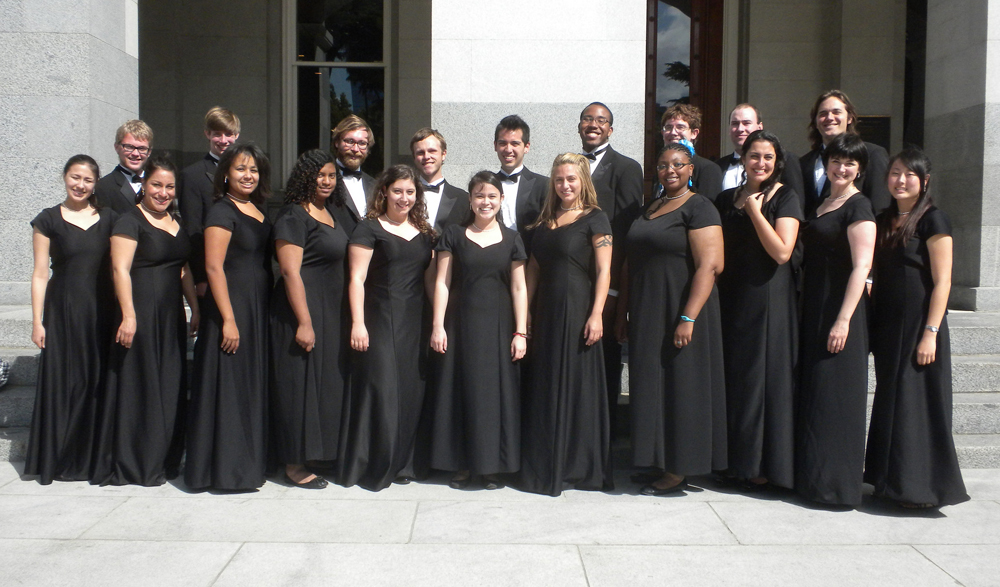 SDCCD to host national trustees conference
October 9, 2015

|
The San Diego Community College District is hosting the 46th annual Association of Community College Trustees (ACCT) Leadership Congress at the Manchester Grand Hyatt Oct. 14-17, a conference bringing an expected 2,000 trustees from around the country to discuss community colleges' challenges and accomplishments.
ACCT represents more than 6,500 community college trustees who govern more than 1,200 community, technical, and junior colleges across the United States. This year's theme, "Higher Expectations: The New Community College Model," underscores the important role that community colleges play at a profound time of change in our nation.
"ACCT is the nation's most important organization for community college governing boards," said SDCCD Chancellor Constance M. Carroll. "The San Diego Community College District is proud to serve as the host institution, along with support from the other community college districts in San Diego and Imperial counties."
Several SDCCD board members and administrators are giving presentations and serving on panels during the four-day conference:
- On Wednesday, October 14, SDCCD Board President Maria Nieto Senour and Chancellor Carroll will officially welcome attendees to the conference at the Opening General Session to be held at 5 p.m.
- Also on October 14, Bonnie Ann Dowd, the district's Executive Vice Chancellor of Business and Technology Services, will join Chancellor Carroll, and SDCCD Trustees Rich Grosch and Peter Zschiesche in a pre-conference panel discussion, Policy Guidelines for Fiscal Health and Management, set to take place from 11 a.m. to 4 p.m.
- On Thursday, October 15, Trustee Rich Grosch and Chancellor Carroll will partner with the counterparts from the Seattle Community Colleges as panel presenters on The Community College Baccalaureate: A New Frontier, with Grossmont-Cuyamaca Chancellor Cindy Miles serving as moderator. The session begins at 3:15 p.m. The two will then host a follow-up session at 4:30 p.m. entitled Community Colleges Conferring Baccalaureate Degrees.
- Also on October 15, Chancellor Carroll and Trustee Senour will present on The Board's Role in Fostering Diversity and Equity in San Diego Colleges. The presentation will begin at 9:15 a.m.
"As the second-largest community college district in California, and as a regional leader in education and workforce training, the SDCCD is honored to host this important congress of community college trustees," said Maria Nieto Senour, SDCCD Board President. "This is wonderful opportunity to discuss what is working and how we can continue to serve our students."
Students from the region will also be involved in supporting the conference. These include Mesa College music students who will perform the National Anthem at Wednesday's Opening General Session and the Garibaldi Mariachi student group from Southwestern College. In addition, Mesa College culinary students have been hired to prepare and serve the ACCT Board Dinner on the eve of the conference.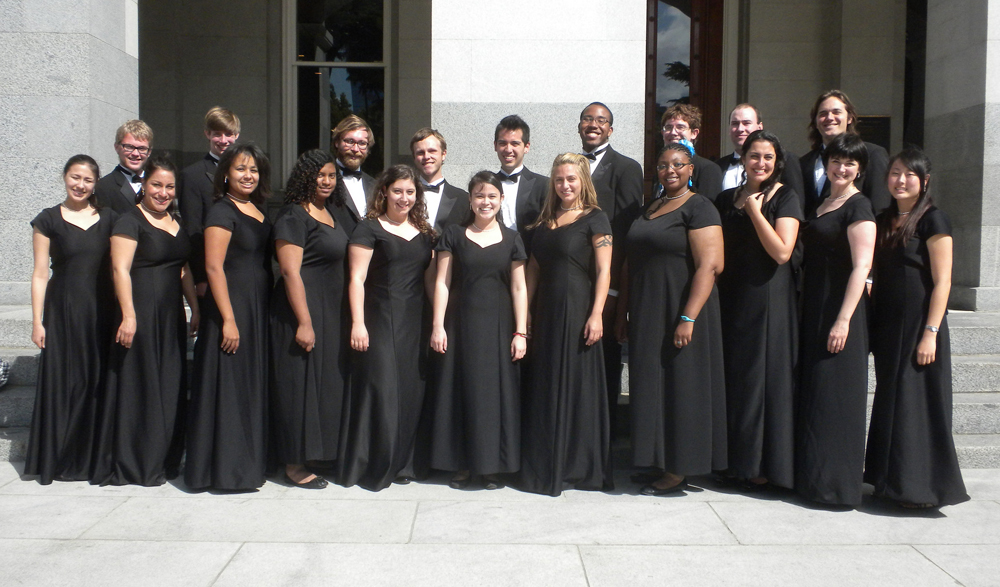 Mesa College Vocal Ensemble will perform the National Anthem at the 2015 ACCT Conference.