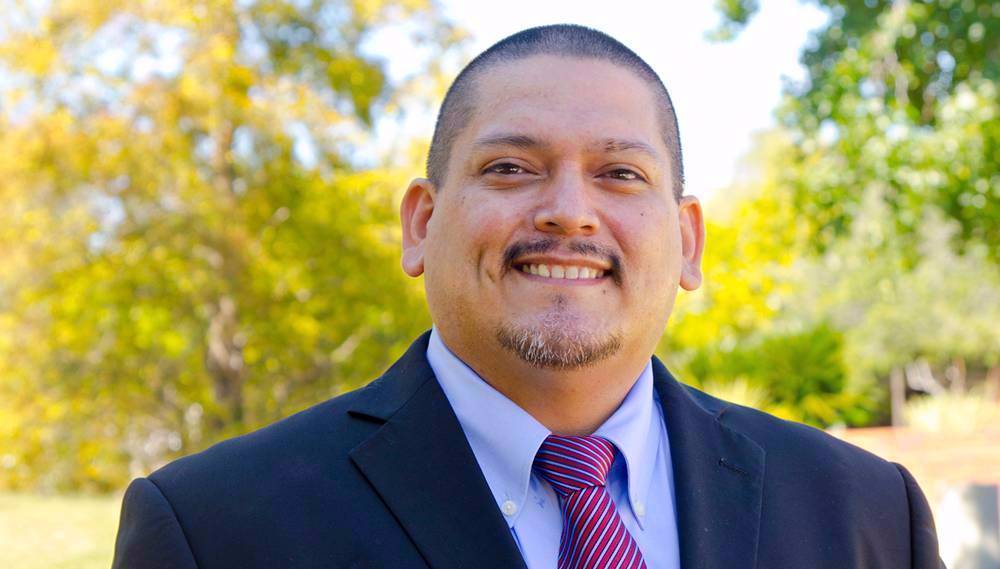 City College grad helps others overcome life's challenges
October 8, 2015

|
Alberto "Beto" Vasquez may never leave San Diego City College. Although he graduated from the school in 2011, he's too busy ensuring that other students from underserved communities have access to the same sort of opportunities he had.
"City College was instrumental in changing my life," said Vasquez, who works with the City College Outreach Department and who has made it his mission to recruit more men of color into STEM education programs at the campus. "City College provided me the opportunity and support system to earn an education, to be in student leadership, to network with professionals. It's important to me to give something back."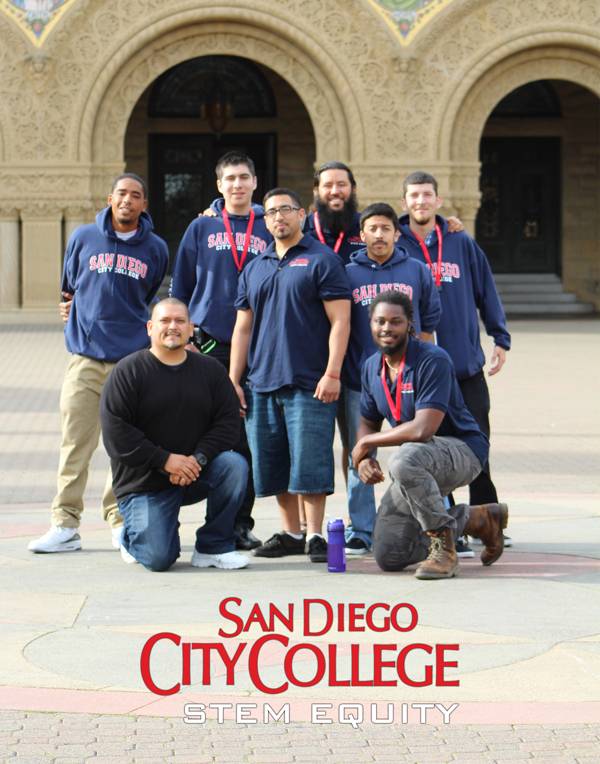 Vasquez made the most of his experience at City College, serving as student body president and securing an associate degree in biology before earning a bachelor's degree in science from UC San Diego three years later. He is now studying for his master's degree in biology at UC San Diego.
Last spring, he organized the STEM Equity Initiative, which brought six City College students to visit UC San Francisco, Stanford University, and Cal State University Monterey, in addition to meeting researchers at venues including the Monterey Bay Aquarium and the California Academy of Sciences.
The initiative allowed participants to meet with first-generation graduate students and faculty members from similar backgrounds, shattering any preconceptions that only the elite could secure a graduate degree in the fields of science, technology, engineering, or math. Three of the people with whom STEM Equity Initiative participants met graduated from the San Diego Community College District, including two who graduated from City College. One is earning her Ph.D. from Stanford University; another is earning his MD-PhD from UC San Francisco.
Denise Whisenhunt, City College's Vice President of Student Services, praised Vasquez's efforts.
"Beto is very committed to giving back to City College," she said. "That he is doing so much while still pursuing his academic studies underscores just how outstanding of an individual he is."
Vasquez's odyssey began while growing up in Barrio Logan, the youngest of four sons being raised by a single mom who worked at NAASCO to provide for her family. His mother's long hours at the shipyard enabled Vasquez to fall in with the wrong crowd. "I got in a lot of trouble growing up," he said. And that led to Vasquez being in and out of detention facilities from the age of 15 to 27, with stops at various state prisons along the way. But while assigned as an inmate firefighter, Vasquez earned his state certification in water treatment. That piqued his interest in the biological sciences and led him to enroll at City College at the age of 28.
"It was scary," Vasquez said. "I got to be honest with you. It was very scary."
Thanks to Extended Opportunities Programs and Services (EOPS), the City College MESA (Math, Engineering, Science Achievement) Program, counselors and instructors, Vasquez shined. He also became a leader in student government and worked earnestly on expanding opportunities for people like himself.
He continues to do that today through the City College Outreach Department, whose core mission is to educate prospective students about the affordability and accessibility of higher education, specifically targeting those who would benefit most from a college education. Vasquez, who now lives in Encanto, also works as a Community Representative Aide for San Diego City Councilman David Alvarez's District 8 Office.
"It's not good enough to be a role model," Vasquez said when asked why he is so committed to helping others. "You have to help pave the way for others to succeed."