Mesa College alum Alex Szeto sponsors Scholarship Challenge
April 17, 2017

|
San Diego Mesa College is pleased to announce that alumnus Alexander Szeto is sponsoring a "2017 Scholarship Challenge." Mr. Szeto will generously match any and all monetary donations up to $10,000 that Mesa College receives between April 17 and May 17, 2017, giving Mesa College the opportunity to raise up to $20,000.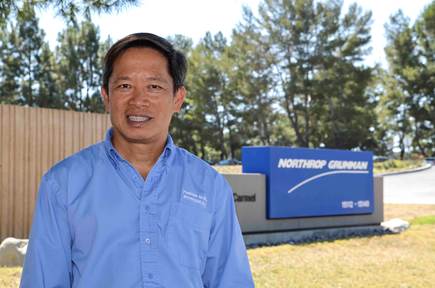 Alex Szeto
"We are incredibly privileged to have an alumnus like Mr. Alexander Szeto," stated Mesa College President Dr. Pamela T. Luster. "He embodies what it means to be a member of the Mesa Family. He is a successful Mesa graduate from an immigrant family who values what he has received."
Szeto graduated from Mesa College in 1982 with an Associate Degree in Math, then transferred to California State Polytechnic University Pomona where he earned Bachelor of Science in Aerospace Engineering in 1985. He then moved onto San Diego State University, where he earned a Master of Science in Aerospace Engineering in 1991. Mr. Szeto was also unanimously chosen as the 2017 Distinguished Alumni, and will speak at the 2017 Mesa College Commencement Ceremony to be held on May 20th.
Alex's parents, Tony and Lido Szeto were refugees who came to America from Southeast Asia. For them, education was paramount, and their children have lived by this edict throughout their lives. For their son Alexander, success began when he enrolled at Mesa College with a ninth-grade education.
"Education changed our lives," reflected Szeto. "My dream began at San Diego Mesa College, and my family is committed to helping others achieve their dreams."
Currently working as a systems engineer manager at Northrop Grumman – where he has worked for the past 22 years – Szeto is not new to giving back to the Mesa community. His family started the Tony and Lido Szeto Family Scholarship, which will award $250 - $1,250 to one deserving Mesa student for the 2017-18 school year.