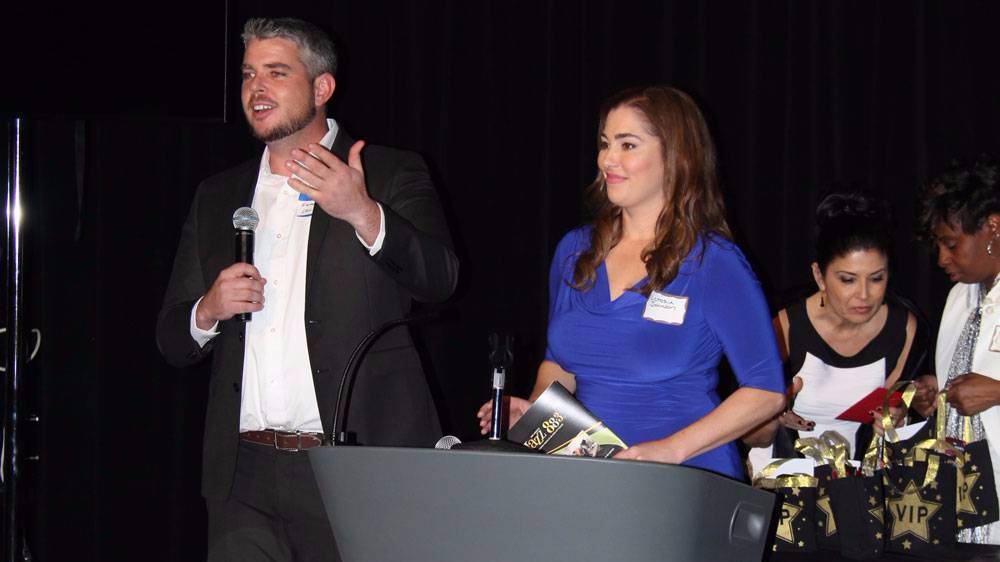 Radio/TV/Film department shines during Alumni Association event
February 24, 2016

|
The Radio/TV/Film (RTVF) Department hosted nearly 200 former students, faculty members, and friends on Feb. 6 at an Alumni Reunion/Open House at the new Media Center and Performing Arts Building (the C Building). Building tours, award presentations, videos, and the unveiling of the Hope Shaw Broadcasting Studio were among the evening's activities.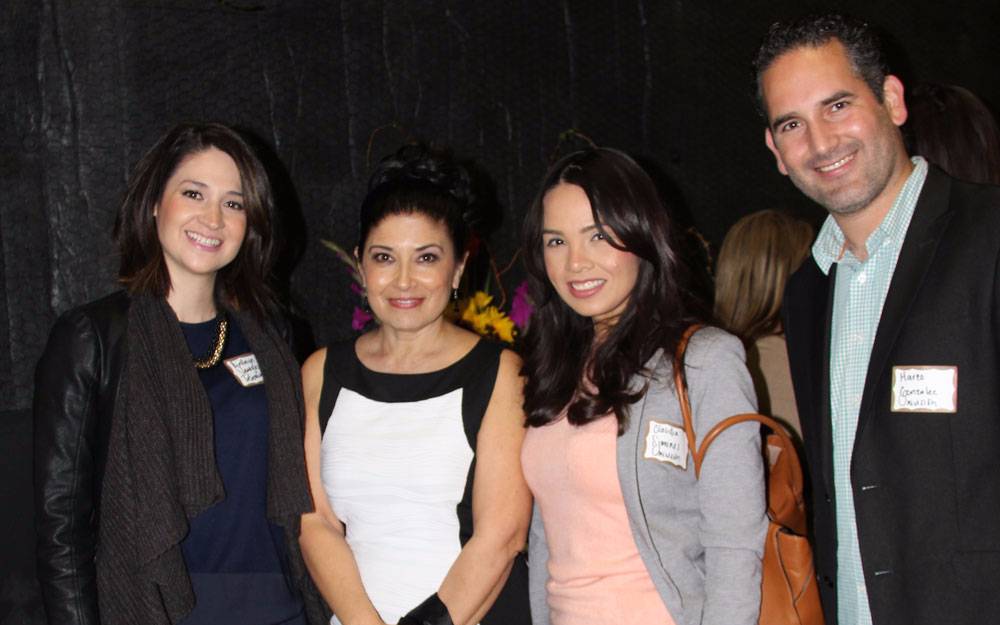 "It was a fabulous night for all of us. I had to hold back tears more than once," said Laura Castañeda, chair of the RTVF Department. "To have that many success stories standing in front of you, knowing that somehow your department or your class may have played a part in that, is truly rewarding."
With City College students employed at most broadcast studios in the area, the RTVF department is well known for its outstanding classes in Radio, TV, TV News, Film, Documentary, Video Production, Audio, Lighting, Digital Media Production, and Digital Journalism.
Castaneda said, "With Social Media and technology changing the RTVF industry forever, it's important we change with the times too." The advanced broadcasting studio and recording studios in the just opened Media Center will provide students with hands-on training for their future RTVF career.
Former RTVF students who are now News Personalities such as Crystal Egger (Morning Weather Anchor at KNBC), Susana Franco (Weekend Anchor at CW6), Justin Watson (KSDS-FM Announcer), Shannon Handy (Reporter at KFMB Channel 8), Artie Ojeda and Whitney Southwick (Anchors at NBC 7/39), Dave Scott (Weather Anchor at KUSI), Laura Kaplan Nieto (Anchor at One America News), Perette Godwin (Communications Director for the City of San Diego), Victoria Johnson (Weekend Weather Anchor at FOX5), and Eamon Long (Freelance Camera Operator ) presented special Lifetime Achievement awards to Retired Professors Kerry Teeple, John Hildebrand, Roman Koenig; and Spirit Awards to longtime Tutor Art Cervantes and Assistant Engineer, Craig Chatfield.
Gifts to the RTVF Alumni Association help provided mentorship, networking, information and resources, and scholarships to help advance the current RTVF programs.
Related: Learn more about the RTVF Department at City College