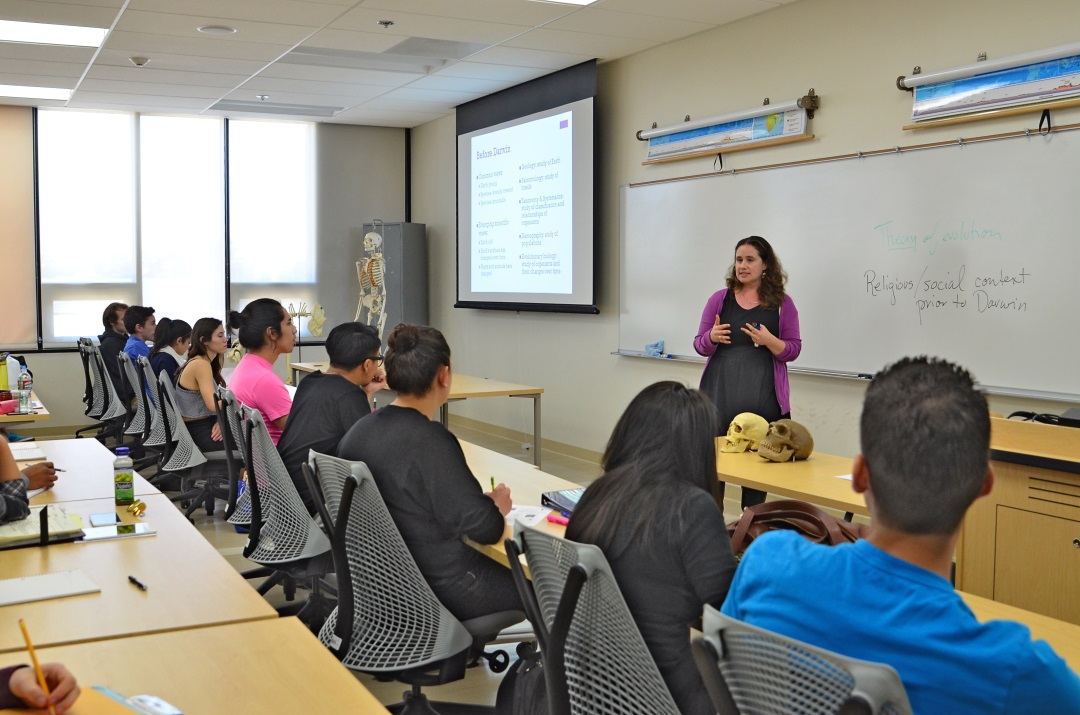 $801 million budget puts district in growth mode
September 11, 2015

|
Record Revenue Increase Means More Hiring, More Courses, and More Services at the San Diego Community College District
The San Diego Community College District made history Sept. 10 when its Board of Trustees adopted an $801 million, 2015-16 budget with a record revenue increase of $80 million fueled in part by a stronger economy.
The additional funding is allowing the district to add more than 600 new class sections this year and hire 31 new full-time faculty members. The SDCCD also will be hiring additional counselors, tutors, and other staff to support student success.
"With an increase of over $80 million, the San Diego Community College District has increased funding for City, Mesa, and Miramar colleges, and Continuing Education," said SDCCD Chancellor Constance M. Carroll. "In addition to a balanced budget, students will find hundreds of additional class sections, more full-time faculty members, new classroom buildings, and many more improvements. We are looking forward to our best year yet."
The new budget marks an increase of roughly 8.45 percent from last year's $738 million overall spending plan. The district's General Fund budget is rising to more than $408 million this year, an increase of 22 percent. The General Fund budget does not include money that comes from other funds such as the Propositions S and N bond programs, student financial aid, and retiree benefit trust funds.
"The Board of Trustees is excited to approve this budget because it will provide even greater student access while funding improvements to student success," said Maria Nieto Senour, SDCCD Board President.
Among the highlights happening in the district this fall is a historic, new baccalaureate program at San Diego Mesa College in the rapidly growing field of Health Information Management. Mesa is one of the first community colleges in the state to move forward in offering a bachelor's degree under the state's Baccalaureate Pilot Program.
What's more, a new agreement with Point Loma Nazarene University will allow nursing students graduating from San Diego City College to earn a bachelor's degree from Point Loma Nazarene University within 15 months without having to leave the City College campus. Courses will be taught by Point Loma Nazarene University faculty, and the university will provide a full-time advisor at the City College campus.