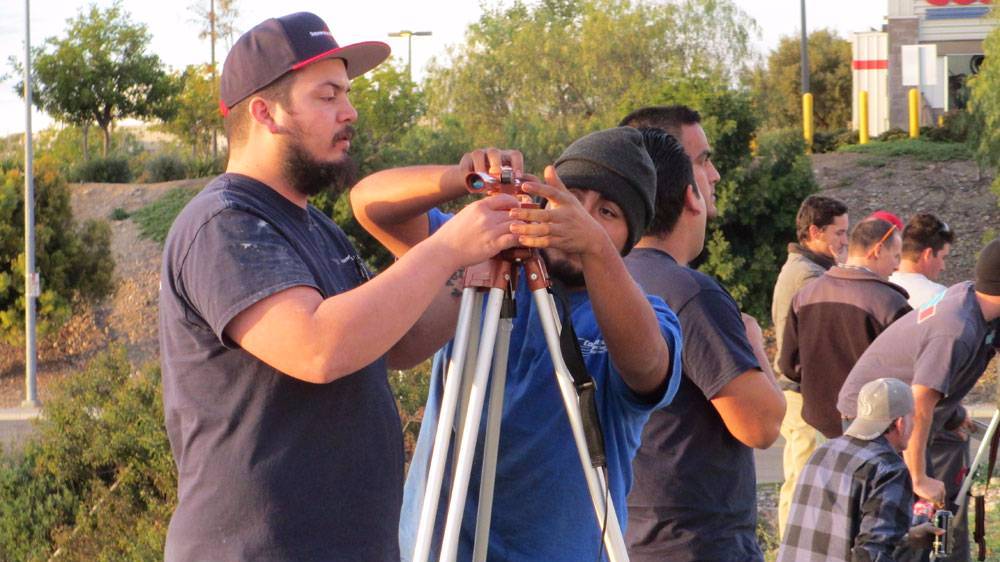 District secures $1.1 million to strengthen apprenticeships in region
January 29, 2016

|
The San Diego Community College District has secured $1.1 million in state grants to expand apprenticeships aimed at training workers in professions ranging from carpenters and electricians to microbiology quality control technicians.
San Diego Miramar College will receive a $600,000 Innovative Apprentices for the Life Sciences Industry grant to grow the number of apprenticeships in nine areas: microbiology quality control technician; chemistry quality control technician; regulatory compliance associate; regulatory affairs specialist; clinical research coordinator; quality assurance associate/GXP auditor; clinical trial assistant; drug safety advocate; and clinical data coordinator.
Miramar College – home of the Southern California Biotechnology Center – will be the lead education agency in partnership with Rx Research Services Inc., the apprenticeship sponsor. The sponsor will place at least 30 apprentices at more than 17 companies. The apprentices will receive paid on-the-job training to for quality/ regulatory positions where entry level median wages range from $31.08 to $35.98 per hour.
San Diego City College will receive $500,000 to work with San Diego Continuing Education, Palomar College, and Southwestern College in creating a regional framework to strengthen pathways into existing registered apprenticeships and to improve the preparation of students who may be interested in or who plan to enter one of the six following areas: carpenter, electrician, machinist, pipefitter (including welding), plumber, and sheet metal worker. Attention will be focused on increasing the number of participants from underserved populations.
The grant is expected to help lead at least 200 people into registered apprenticeships.
Both grants are from the California Community Colleges Chancellor's Office, and both were approved by the SDCCD Board of Trustees at its January 28 meeting.
"Workforce Development is a major focus of the San Diego Community College District, and these grants will go a long way in enabling the district to strengthen programs that contribute significantly to our regional economy," said SDCCD Chancellor Constance M. Carroll.
Apprenticeships prepare workers for occupations in industries such as construction, manufacturing, and healthcare, and they are as popular as ever. More than 197,500 people enrolled in apprenticeship programs across the country in fiscal year 2015, bringing the total number of apprentices to 447,929 – up from 375,425 just two years earlier, according to the U.S. Department of Labor.
"Students in these pre-apprenticeship and apprenticeship programs will gain valuable work-based learning experiences that can further offer students a pathway to earning a technical certificate or degree or build upon existing credentials for greater career mobility," said Dr. Stephanie Bulger, the SDCCD's Vice Chancellor of Instructional Services. "What's more, the Labor Department says apprenticeships reduce turnover rates, increase productivity, lower the cost of recruitment and increase safety in the workplace."
The $1.1 million in grants will help add to already robust SDCCD apprenticeship partnerships. Continuing Education, for example, helps coordinate a pair of programs through the Black Contractors Association of San Diego and Associated General Contractors. And City College provides classroom instruction for apprentices working with San Diego Gas & Electric, the San Diego Trolley, Solar Turbines, Associated Builders and Contractors, and more.