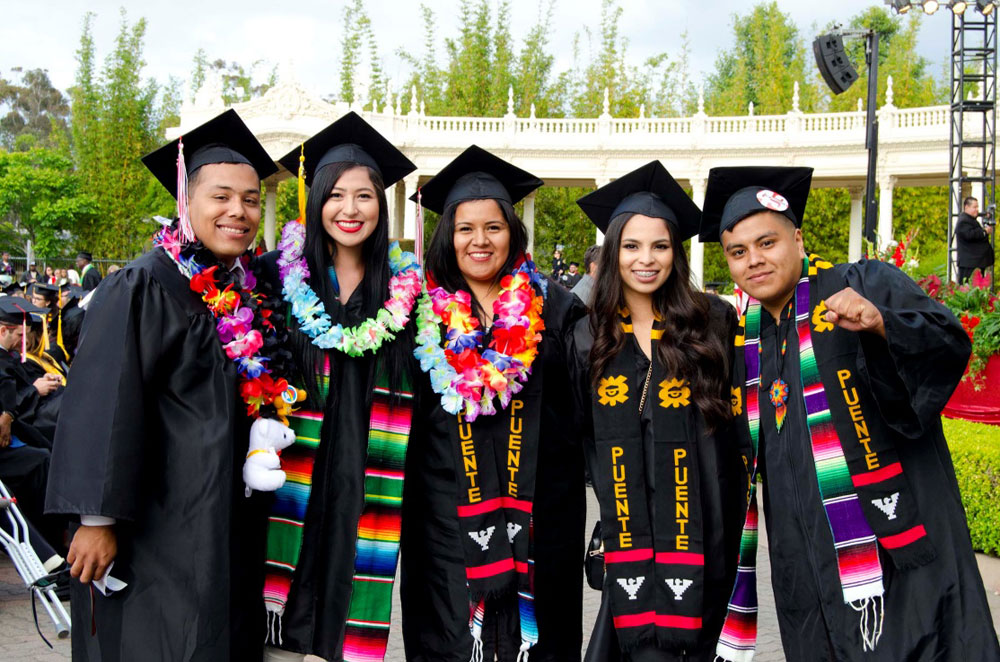 District sees large boost in students transferring to CSU campuses
March 6, 2017

|
The number of students in the San Diego Community College District applying to the California State University system for the fall of 2017 through the Associate Degree for Transfer (ADT) program has jumped nearly 50 percent from last year and is the largest number of ADT applicants to the CSU since the program's inception six years ago.
In all, nearly 1,600 SDCCD students at City, Mesa, and Miramar colleges have applied to the CSU through the program.
The Associate Degree for Transfer was launched in the fall of 2011 to provide a more seamless transition for community college students aiming to enroll at a CSU campus. Under the program, community college students with an ADT are guaranteed admission to the CSU system as juniors. While they are not guaranteed admission to the CSU campus of their choice, students securing an ADT receive priority consideration when applying to their local CSU campus.
The SDCCD now offers an ADT in more than 60 areas, from Anthropology to Theatre Arts, up from 48 just two years ago. An additional nine ADT degrees are pending approval from the California Community Colleges Chancellor's Office. The most recent ADT degree – in Biology at Mesa College – was approved by the SDCCD's Board of Trustees on Feb. 9.
"People come to a community college for any number of reasons, but if you're here to earn an Associate Degree and go on to a university, the Associate Degree for Transfer really is the way to go," said San Diego Mesa College student and City Heights resident Joshua Quiroz, who is aiming to transfer to San Diego State University after he earns his ADT in Business Administration in the fall of 2017. "You get an Associate Degree either way, but you're guaranteed to get into a Cal State campus. It just makes sense."
An ADT does not guarantee admission to the University of California, but some UC campuses consider it in their review process. San Diego City College student Marcus Guzman is hoping the ADT in sociology he earns this spring will help him gain admission to UC Santa Cruz, where he hopes to major in sociology and Latin American studies.
"The ADT program has not only allowed me a better opportunity to get into a four-year college or university, but it has also inspired me to work harder to get there," said the Lincoln High School graduate who grew up in Skyline Hills.
The Associate Degree for Transfer has been a major factor in the district seeing a 45 percent increase in degrees conferred since 2014. In addition, the SDCCD in 2014 launched an Earn More Than A Degree campaign as part of a larger, districtwide effort to double the number of students who earn a degree or certificate by 2022.
Research shows that students who transfer with an associate degree are 77 percent more likely to earn a bachelor's degree within four years, compared to students who do not have an associate degree.