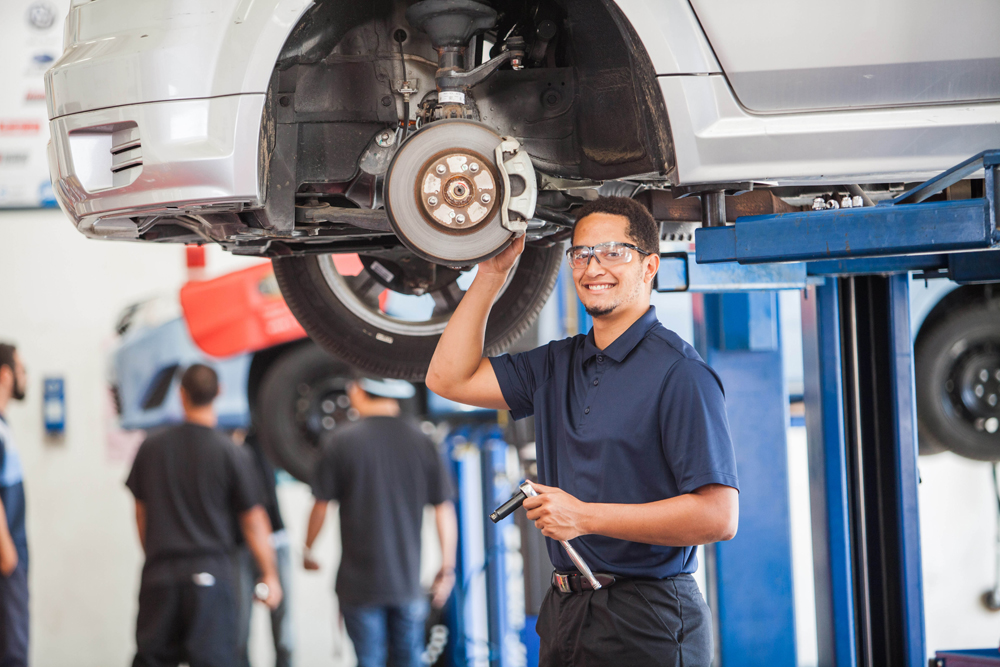 Miramar College automotive technology program to partner with Audi
August 12, 2016

|
The General Automotive Technology Program at San Diego Miramar College has entered into a partnership agreement with Audi of America to become part of the Audi Education Partnership (AEP). The AEP will assist the college in the training of technicians who will be able to diagnose and repair some the most advanced luxury vehicles on the market.
As part of the partnership, Audi will provide information and support to San Diego Miramar College, while the school will assist Audi in placing top technicians at Audi dealerships throughout the country upon completion of the program.
"This affords our students the opportunity to work on a major European automotive brand," said Greg Newhouse, associate dean of Advanced Transportation Technologies at Miramar College. "We have already established strong partnerships with Toyota and Honda and this only shows our program's versatility in continuing to become one of the top automotive programs in the region."
"Audi of America has established the Audi Education Partnership to help meet the growing and predicted future demand for dealership technicians," said Dan McGowan, technical curriculum design & recruitment specialist for Audi. "The purpose of the program is to attract skilled technicians to Audi dealerships across the country. The goal of the program is to increase awareness of the Audi brand among students in the automotive program at each participating school."
Audi of America is providing Miramar College access to the resources and equipment to train students. Once a student nears completion of the Audi service program, the college will provide a list of top graduating candidates to Audi for potential employment at various Audi dealerships nationwide.
The General Automotive Technology Program at Miramar College recently received accreditation by the National Automotive Technicians Education Foundation (NATEF). The accreditation period runs through 2021. It marks the second automotive technology program at Miramar College to secure NATEF accreditation. The Honda PACT/Toyota T-Ten program received its NATEF accreditation four years ago.
For the fall 2016 semester, Miramar College is scheduled to offer 14 different automotive technology courses. A schedule of classes can be found at schedule.sdccd.edu.