City College alumnus to be honored at convention
August 19, 2016

|
San Diego City College alumnus Barry Cordero will be honored by the Community College League of California as a part of the 2016 Distinguished Alumni during The League's annual convention Nov. 17-19 at the Riverside Convention Center.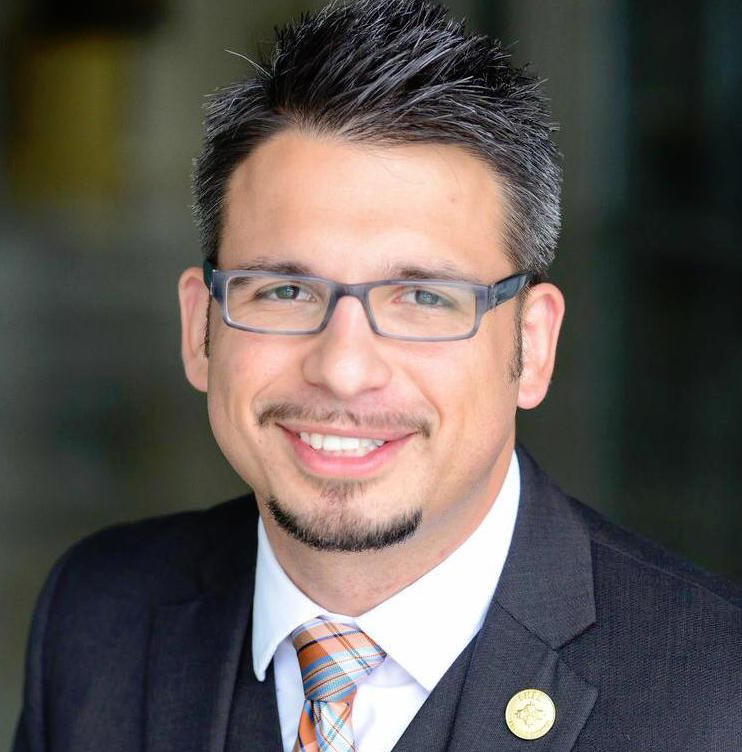 San Diego City College alumnus Barry Cordero
These prestigious awards honor the men and women whose attendance at a California Community College helped them achieve their educational and professional goals, and serve their communities. The League has recognized distinguished alumni since 1964.
Barry Cordero is a Senior Program Manager at Operations Excellence, Medtronic and is in his fourth year serving as the National President of the Society of Hispanic Professional Engineers (SHPE). He spent six years in the Navy and developed the inner drive and focus that would allow him to succeed in an engineering career. The Navy taught him integrity, conviction and how to make visions become reality. But it was SHPE that got Barry addicted to making a difference. He joined SHPE 10 years ago at City College because it empowered him to make an impact in his community and to open people's minds to their own potential. His experience in SHPE helped improve and develop skills that have made him a better leader.
"The League congratulates the winners of this year's Distinguished Alumni Award as we celebrate more than 50 years of this special recognition," said League President and CEO Larry Galizio. "We are proud to support an awards program that both inspires and reminds us of the importance of California Community Colleges."
Other distinguished alumni include American River College alumna Diane Bryant and Santa Rosa Junior College alumna, Gaye LeBaron.