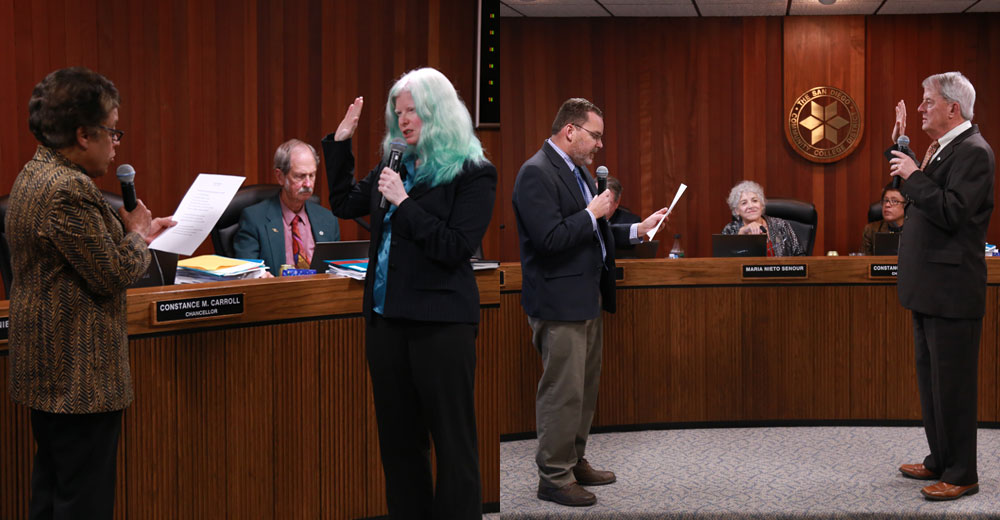 Two district trustees launch new, 4-year terms
December 9, 2016

|
San Diego Community College District Governing Board members Mary Graham and Bernie Rhinerson were sworn in to new four-year terms during the board's Dec. 8 meeting. The board also unanimously re-elected Dr. Maria Nieto Senour for a second term as its president. She has served on the Board since 1990.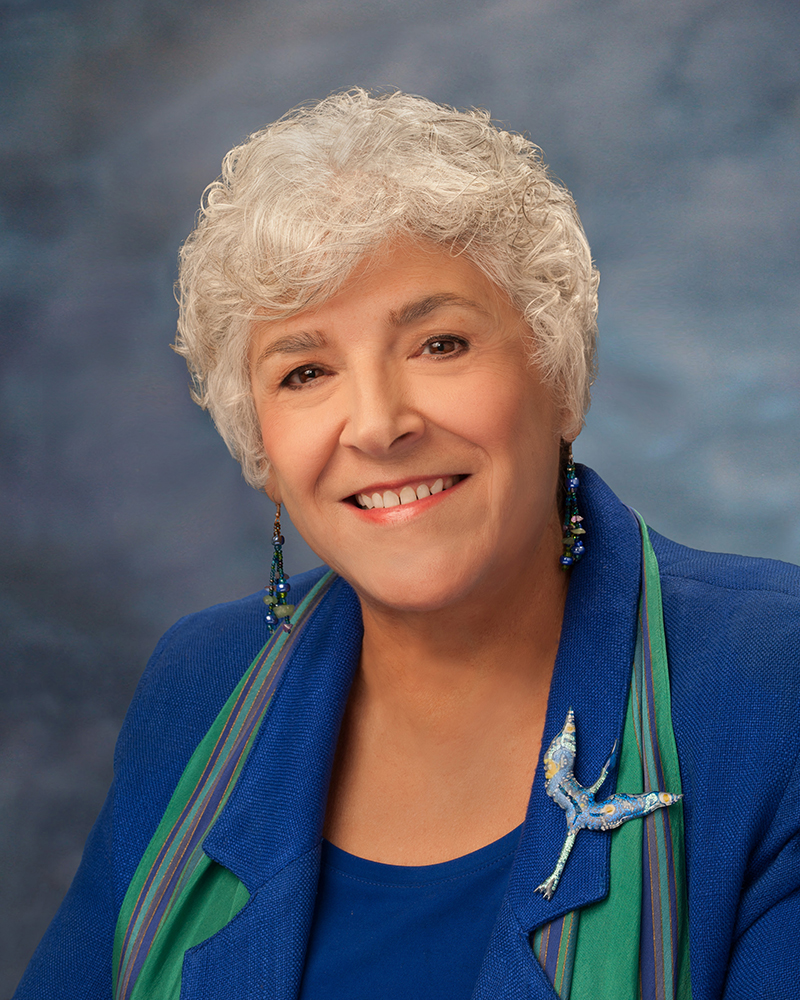 Dr. Maria Nieto Senour
Rhinerson will serve his second term representing District B, which includes the communities of Mira Mesa, Kearny Mesa, Linda Vista, Scripps Ranch, Allied Gardens, and San Carlos. San Diego Unified School District Board Member Richard Barrera administered the oath of office to Rhinerson.
In addition Trustee Senour's reelection, the board elected Rhinerson as is Executive Vice President, Graham as Vice President of Institutional Effectiveness, Rich Grosch as Vice President of Educational Collaboration, and Peter Zschiesche as Vice President of Community Development.
"The San Diego Community College District has been able to launch a number of initiatives that have increased graduation rates and contributed billions of dollars into the regional economy each year thanks to the guidance of the SDCCD Governing Board," said SDCCD Chancellor Constance M. Carroll. "Our administration, faculty, staff, students, and the community will benefit from the continued leadership of our board."
Graham, Rhinerson and their colleagues on the board, Maria Nieto Senour, Rich Grosch, and Peter Zschiesche, have been at the forefront of a number of initiatives, including two major bond measures for $1.6 billion for new construction; the San Diego Promise, a program providing a free college education to eligible students; and a fourfold jump in the number of high school students concurrently enrolled in college courses. In addition, the district's extensive workforce training programs are a key reason the SDCCD contributes more than $5.5 billion annually to the regional economy.
Graham is a longtime Cuyamaca College communications professor, and a mentor with the nonprofit Jenna Druck Foundation. Rhinerson, a former chief of staff at the San Diego Unified School District, is a marketing consultant for technology companies serving the K-12 marketplace and is a national leader in advocating for public education.
"I am pleased to continue to serve as president of such an effective board that is strongly committed to the community and especially our students," said Board President Senour.