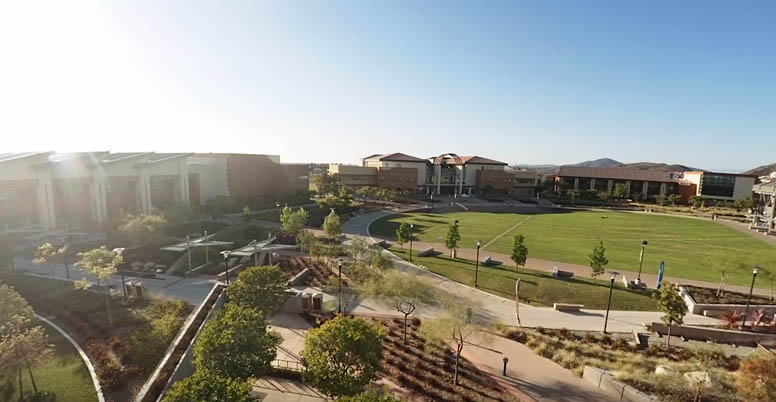 District's budget adds 1,200 students in 2016-17
June 10, 2016

|
A tentative 2016-17 budget of $742 million calling for more workforce preparation programs, additional course sections, and increased initiatives aimed at ensuring student success was adopted by the San Diego Community College District's governing board at its June 9 meeting.
Prioritizing student access, the district will add an estimated 1,200 students at City, Mesa, and Miramar colleges and Continuing Education during the coming academic year. This represents a one-percent growth rate for the SDCCD, which is already California's second-largest community college district. The growth rate may increase to two-percent if the state includes this higher level in the final adopted budget for community colleges. Among the highlights of the coming fiscal year – which begins July 1 – will be the return of an intercession in January 2017, which will give students another opportunity to make significant progress towards their academic goals.
District Chancellor Constance Carroll said that the budget includes many benefits. "The governor and legislature are clearly supportive of community colleges," said Carroll. "They have proposed increased funding for enrollment growth, instructional equipment, maintenance, energy efficiency, general operations, and many other categories. I am especially pleased that opportunities for students will be enhanced in the new funding plan."
In all, the budget includes general fund spending of more than $420 million, plus nearly $175 million for the SDCCD's continuing bond construction program under Propositions S and N. The rest of the budget comes from federal and state financial aid and grants.
"This budget reflects the San Diego Community College District's ongoing commitment to expanding educational opportunities to all, from students graduating high school and aiming to transfer to a four-year college or university, to professionals looking for a career change," said Maria Nieto Senour, president of the SDCCD's Board of Trustees.
Tentative budgets must be adopted by June 15, and a final adopted budget must be approved by the Board of Trustees at its Sept. 15 meeting.