College service officers get uniform makeover
June 27, 2017

|
College service officers (CSOs) in the San Diego Community College District's Police Department are going blue.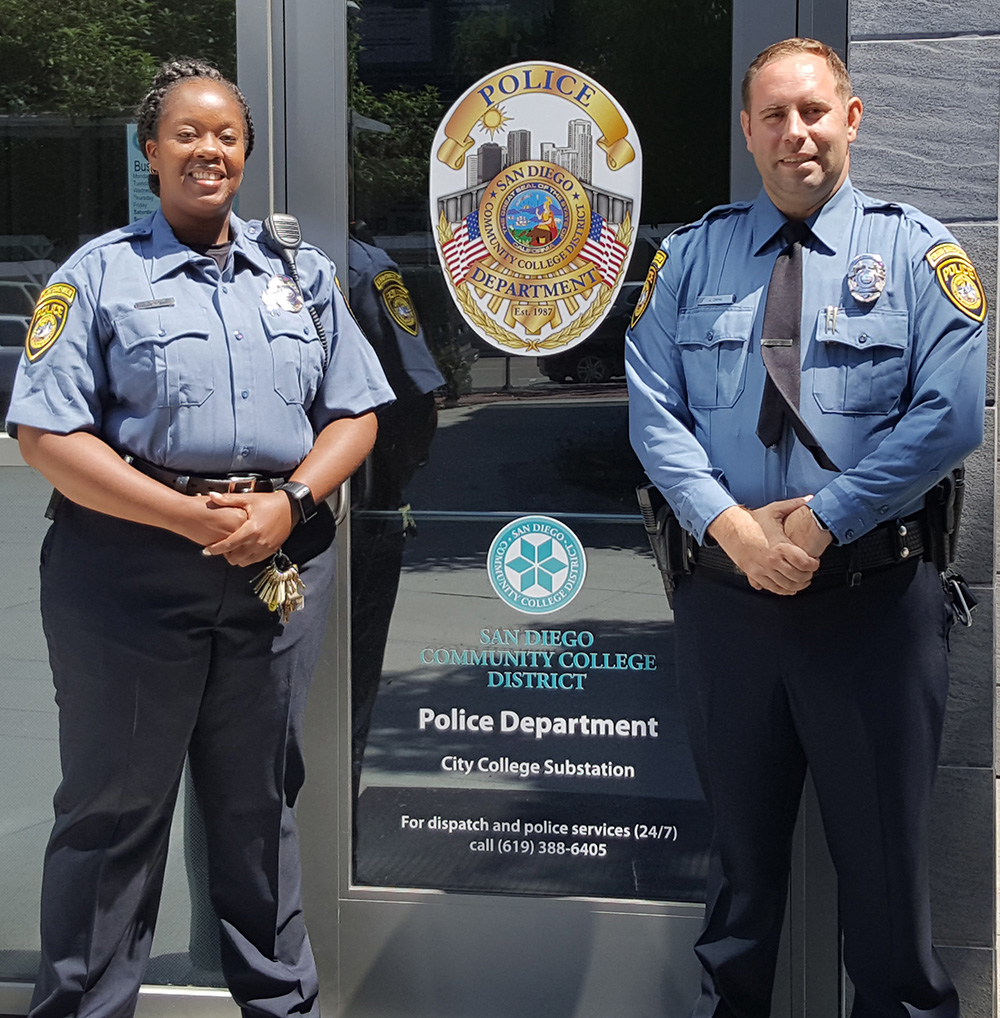 On July 1, the 13 non-sworn CSOs will switch their green-and-khaki uniforms that are similar to the duds worn by San Diego County Sheriff's deputies for new attire comprising blue shirts and dark-blue trousers. The updated uniforms better complement the dark-blue outfits worn by the three dozen sworn officers in the SDCCD Police Department and are more in hue with community service officers throughout the region.
"The change will standardize our CSO uniforms with non-sworn police personnel throughout the rest of San Diego County," said SDCCD Police Chief Raymund Aguirre. "While the uniforms of our College Service Officers will change, their dedication and professionalism will always remain first class. I'm proud to be a part of a team with so many good people who are looking after the best interests of our students, faculty, and staff."
CSOs are an integral part of the SDCCD Police Department and assist sworn officers with multiple tasks that result in more efficient police and public safety services to the community. Among other duties, CSOs handle parking enforcement, traffic control, and safety escorts, in addition to taking reports and assisting motorists when needed. They are stationed at City, Mesa, and Miramar colleges, Continuing Education, and district offices in Mission Valley.
The POST-certified SDCCD Police Department is the largest community college police department of its kind in California, and its authority is identical to that of any city or county police agency in the state.