Public information efforts earn kudos
April 28, 2017

|
The San Diego Community College District, San Diego City College, and San Diego Continuing Education received top honors for their marketing efforts during the Community College Public Relations Organization's (CCPRO) 2017 Annual Conference.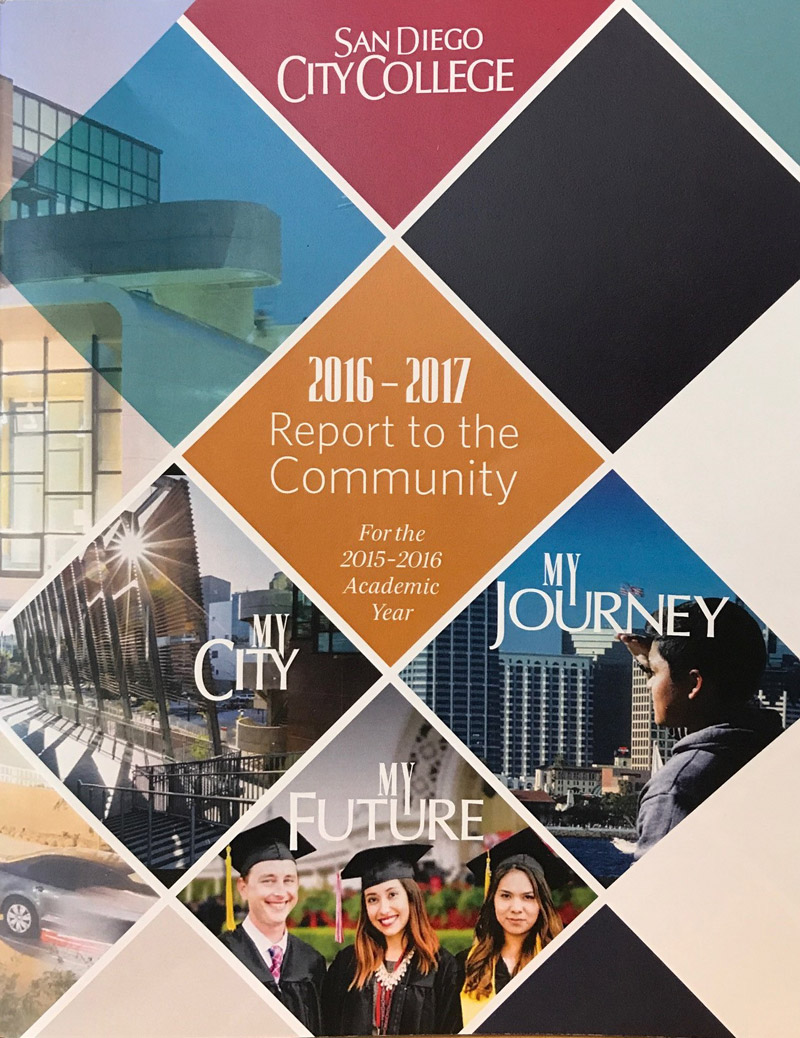 City College took first place for its Annual Report. Continuing Education took first place in the Promotional Campaign category for the work it did with Classified Appreciation Week. The SDCCD's Public Information Office took second place in the Magazine category for the district's WE-With Excellence magazine. The awards were presented during CCPRO's annual conference April 19-22 in Anaheim.
CCPRO is a professional development and service organization that promotes excellence in California's community college public relations and related professions, and it serves as a resource in furthering the advancement of community colleges statewide.
City College's 2016-17 Annual Report to the Community (My City; My Journey; My Future) comprised 28 pages packed with information about the campus, its students, and school's impact on the community. Continuing Education was cited for its promotional campaign celebrating Classified Appreciation Week last May. SDCCD's WE magazine included a feature on Olympic Games medalist and Mesa College track coach Brittney Reese, a look at City College's renown photography program, and SDCCD military instruction at Naval Station Great Lakes.