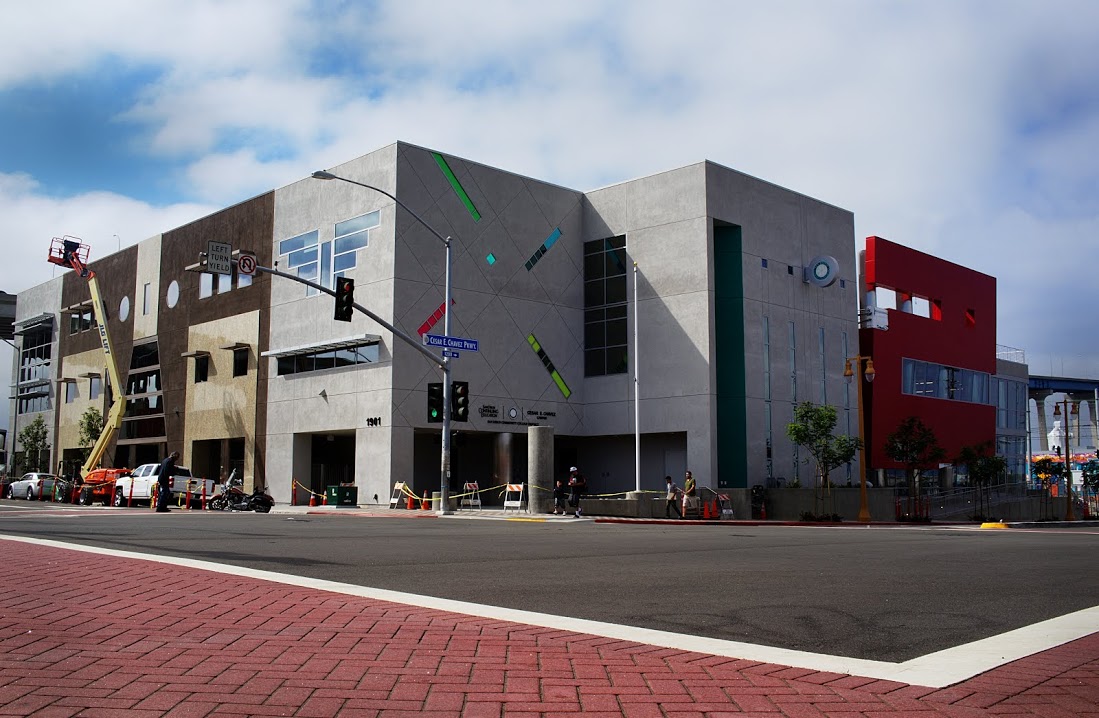 Students benefit from new Continuing Education campus
August 27, 2015

|
San Diego Continuing Education's new César E. Chávez campus is ready to make its debut for the fall semester. Neighbors of the campus in Barrio Logan have been watching its construction for some time, but now the campus has opened its doors to students for pre-enrollment with classes set to begin Sept. 8.
The new campus offers free classes that are expected to serve 6,000-7,000 adult students in the fall semester and is prepared to serve as many as 10,000 students by spring. Programs have been expanded in GED and High School Equivalency in Spanish, and additional class offerings such as certificate programs for Project Management and Cisco Certified Network Associate. Many classes are designed to be taken one night per week and a large number of classes will be available on Saturdays.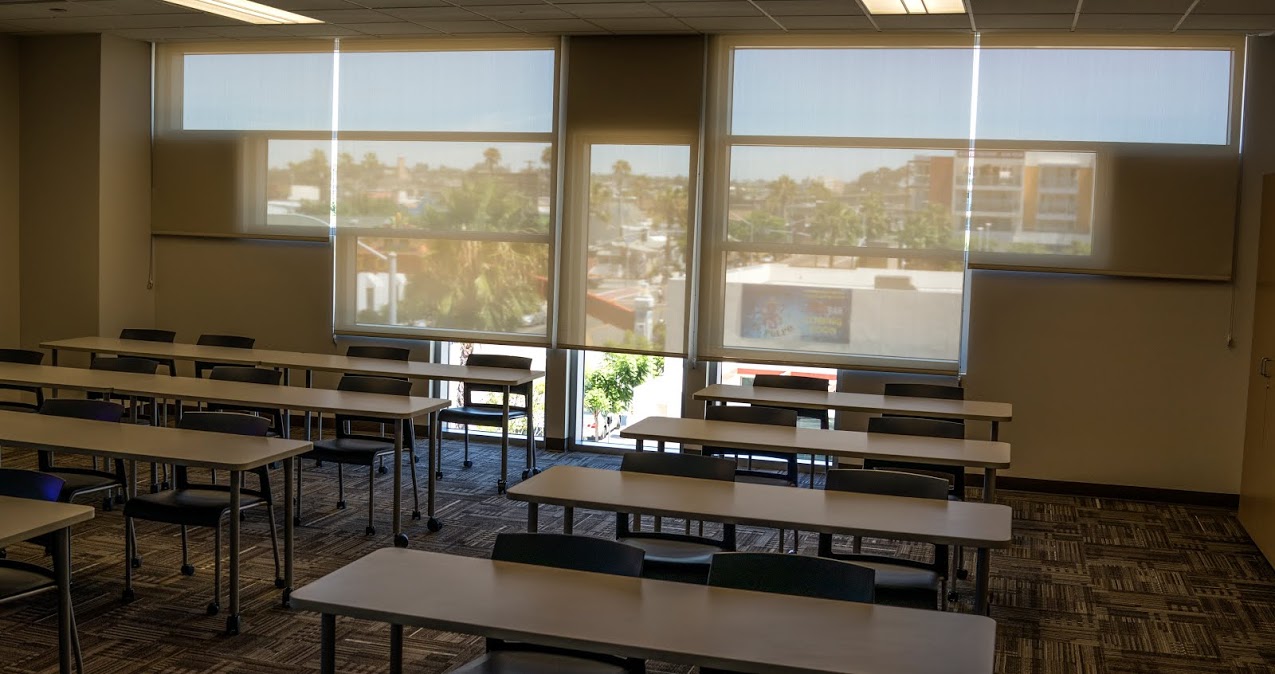 "The new facility is SDCE's Campus of Excellence for Healthcare Careers," said Robin Carvajal, Dean of the Healthcare Careers program. "Short-term training programs include Personal Care Assistant, Nursing Assistant and Home Health Aide, which are all programs that help students prepare for in-demand jobs." In addition to Healthcare Careers, will be offered in many program areas including Business; Computers, IT and Digital Media; English as a Second Language; Citizenship; High School Diploma, and Parent Education.
The campus is a state-of-the art facility consolidating programs and classes that have been offered in two existing locations: Centre City Campus, which is downtown San Diego across the street from San Diego City College, and the current César E. Chávez campus on National Avenue.
A parking structure on the corner of National Avenue and César Chávez Parkway will provide 320 spaces for students and the Barrio Logan trolley stop is directly next to the campus, making the campus easily accessible from all areas of San Diego.
Voters in San Diego sent a strong message of support when they voted to tax themselves and passed Proposition S in 2002 and Proposition N in 2006. The two bond measures resulted in $1.6 billion available for renovation and new construction of San Diego Community College District facilities, including the new César E. Chávez campus. Community input about the planning and building phases has been instrumental in the building's design.
San Diego Continuing Education is the adult education institution of the San Diego Community College District. SDCE serves 40,000+ adult students annually at six main campuses in San Diego, including the new campus in Barrio Logan, at 1901 Main St., on the corner of César Chávez Parkway in Barrio Logan.
See Programs or Sign Up for a class.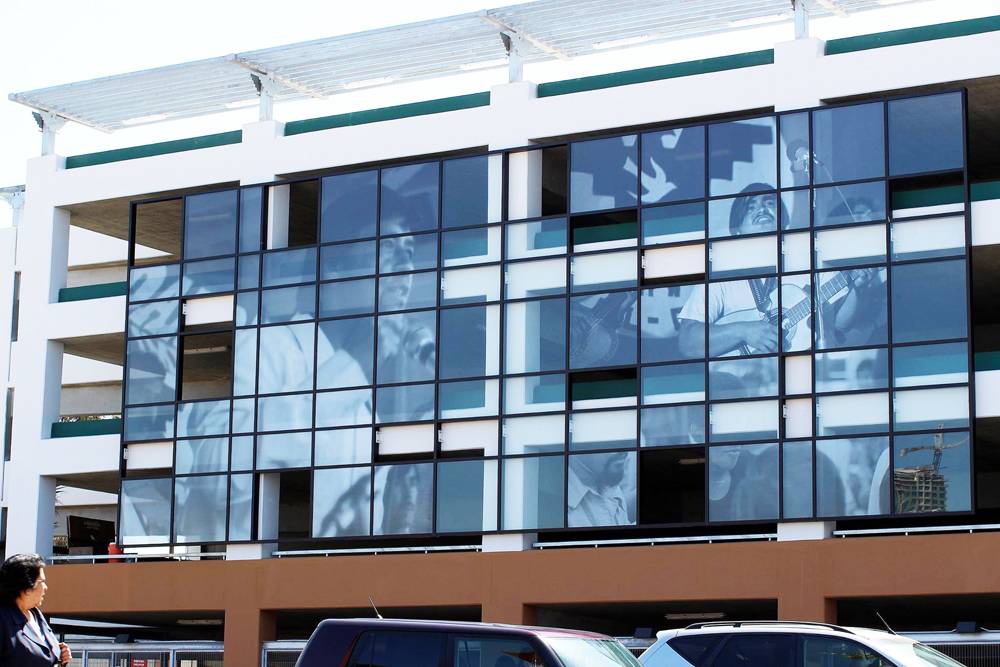 The parking garage near the César E. Chávez campus.