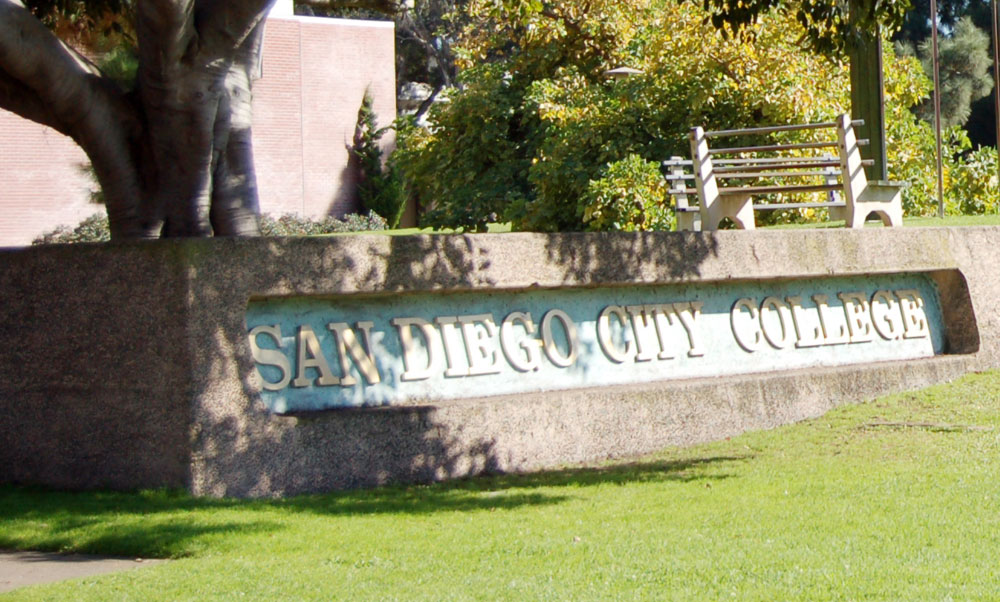 25 City College students named UCSD Chancellor's Associates Scholars
May 19, 2016

|
San Diego City College announced that 25 members of the Class of 2016 are recipients of UC San Diego Chancellor's Associates Scholarship.
Through the Chancellor's Associates Scholarship program, the university offers to provide $10,000 a year for four years at UC San Diego to each eligible student. When combined with the University of California's Blue + Gold Opportunity Plan—which covers fees for California residents whose families earn less than $80,000 a year and qualify for financial aid—the scholarships effectively provide a full-ride to UC San Diego.
"We're excited about providing assistance to these scholars so they can reach their goals," said Pradeep K. Khosla, UC San Diego chancellor, who established the program in 2013. "It's an honor to support talented local students with great potential, financial need and motivation so they can succeed academically at one of the world's best universities."
City College's 2016 Chancellor's Associates Scholars are:
- Bethany Belcher
- Apollo Blatchley
- Daria Bond
- Susana Bustamante
- Bao Dang
- Julianne De Guzman
- Chelsea Dorich
- Katya Echazarreta
- Rebekah Ferranti
- Joseph Heide
- Thao Hoang
- Wendy Huerta
- Janet Jimenez
- Issanna Loughman
- Michael Markulin
- Alexa Martsch
- Alan Potterton
- Henry Puckett
- Andres Rodriguez
- Elizabeth Rosas
- Vladimir Salazar
- Saraka Smith
- Alexander Tanon
- Kaitlin Williams
- Naquiba Williams
On May 15, these students were honored at a reception held at Balboa Park's Hall of Champions. They were introduced by City College Vice President Denise Whisenhunt and presented with honor cords by Khosla.
Last year City College had 15 Chancellor's Associate's scholars and this year 25. "It's a great reflection on City College that the number of Chancellor's Associates Scholars rises each year," Beebe said, "but it's really demonstrates the dedication of these students to their studies and their desire to continue to learn regardless of any potential obstacles that must be overcome."