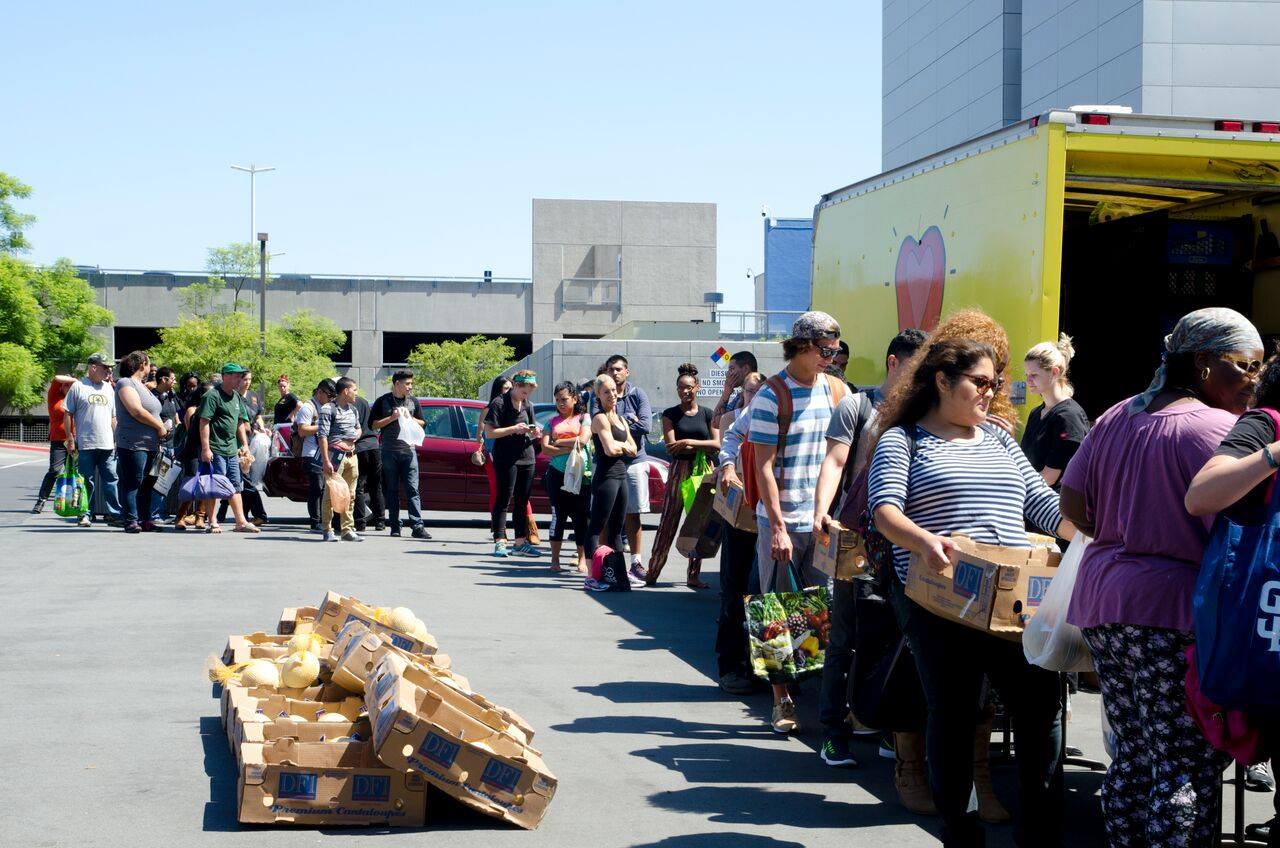 'Tis the season for giving at City College
December 7, 2015

|
Holiday giving programs are in full swing at San Diego City College and taking place on and off campus over the next few weeks. Groups getting involved in this seasonal generosity include the Athletic and Financial Aid Departments, Cal WORKs, EOPS, CARE, Classified Senate and the City College Food Pantry.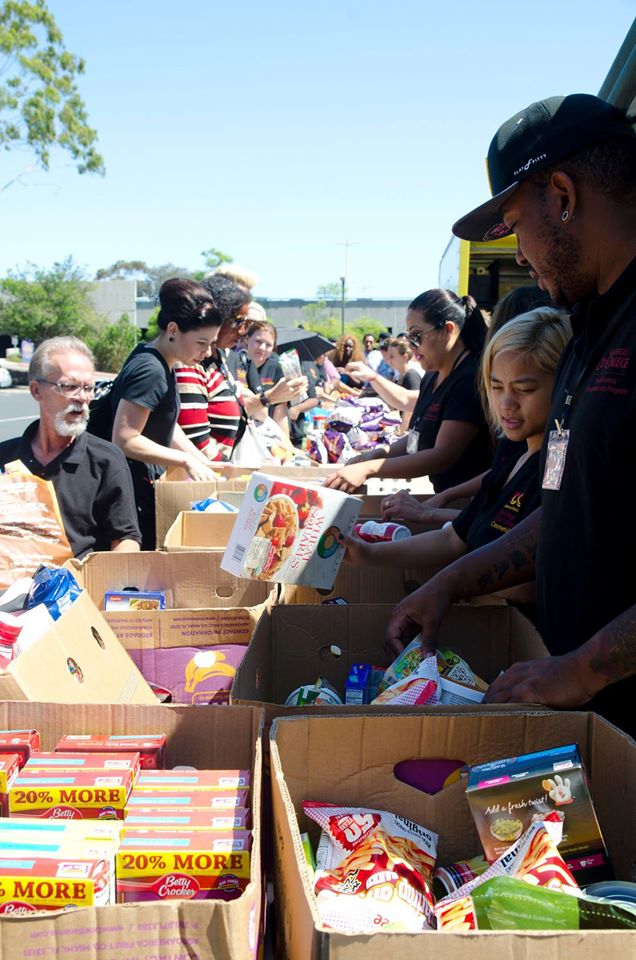 "The faculty and staff at City College are known for their compassion, dedication and commitment to their students throughout the year," said City College President Anthony Beebe. "It's wonderful to be part of such a giving community."
Shop with a Jock
CalWORKs and Work Study students, primarily single parents, are eligible to participate in this heart-warming event, sponsored by the Athletic and Financial Aid department and CalWORKs. This year, 15 children from seven selected families (chosen based on submitted essays) will be paired with at City College Knight athlete and given $100 to spend at Target in Mission Valley on Saturday, Dec. 5.
This will be the fifth year Shop With A Jock will be held, much to the delight of both the athletes and the children. "It's amazing to see how grateful the parents and children are," said Irene Mellow of the Athletic Department, "and to see our athletes interact with the kids and often reach into their own pockets to buy little extra things or pay the sales tax. It melts your heart."
Turkey Dinner Giveaway
The Athletic and Financial Aid departments and CalWORKs are also sponsoring a turkey dinner giveaway on Thursday, Dec. 17. Ten CalWORKs-CARE students will be selected to take home a turkey with all the trimmings (a bag of potatoes, canned goods, stuffing and pie).
Adopt-a-Family
The Classified Senate is responsible for the Adopt-a-Family program, which benefits hard-working, solid-performing students with children or those in a tight place with funds to enjoy the holidays. For more than 10 years, about 10 families have each received $100 to make the season a bit brighter.
Students apply during the fall semester and applications are reviewed after Dec. 1. Selection is based on enrollment, total units, number of dependents, single-parent status, income and other special circumstances.
Toys for Tots
The EOPS, CARE and CalWORKs programs will host the 2015 Toys for Tots event from 4 to 6 p.m. Thursday, Dec. 10. The U.S. Marine Corps sponsored the event and collected toys at Miramar Marine Corps Air Station. The toy drive benefits low-income families with children under 14. A total of 45 parents and 84 children signed up this year.
The Toys for Tots program was founded in 1947. Its aim has always been to distribute toys to children whose parents can't afford to buy them gifts for holidays.
Food Pantry/City College annual Holiday Luncheon
The annual Holiday Luncheon was held Dec. 3. Attendees were asked to bring non-perishable, ready-to-eat lunch items to support the City College Emergency Food Pantry.
The Emergency Food Pantry recently moved to a space easier to access in the new Business Technology building, as the student-run service is providing emergency lunch items to about 40 hungry students a day. The donations collected before and after the holiday luncheon - pull-top cans, applesauce and fruit cups, and granola bars – will go a long way toward supporting this vital program.