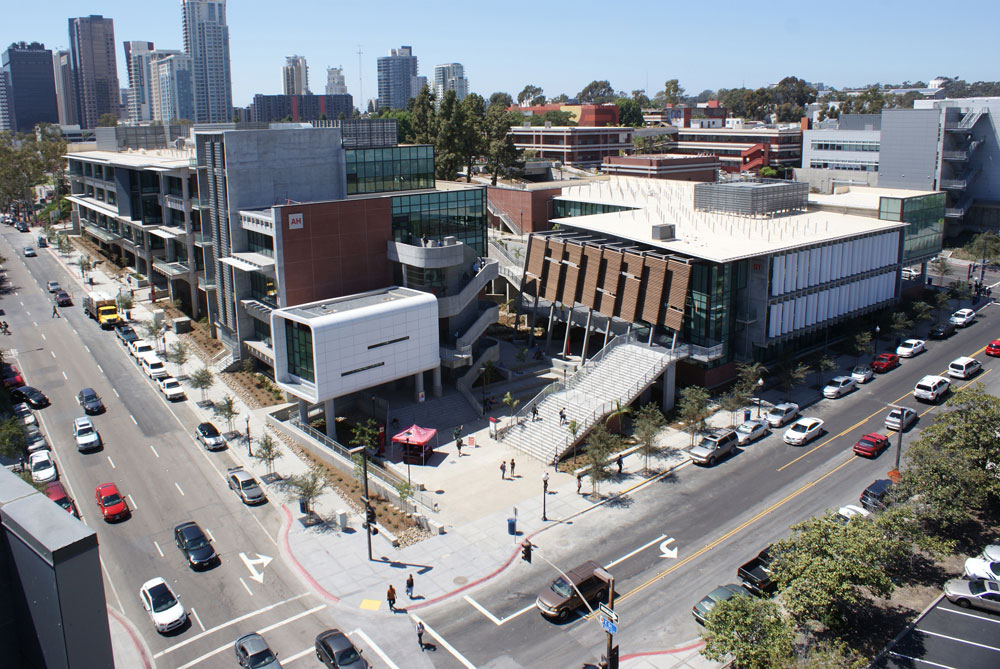 City College Hosts Workshop for ITT Tech Students
October 7, 2016

|
Former ITT Technical Institute students exploring their educational options following the for-profit college's collapse can receive free academic and financial counseling during an Oct. 12 workshop at San Diego City College.
Sponsored by the San Diego Community College District, the workshop is set for 6 to 8 p.m. at City College's Corporate Education Center, 1551 C Street, San Diego, 92101. Parking is available in the adjacent parking garage on 16th Street between C Street and Broadway.
San Diego City, Mesa, and Miramar colleges, along with San Diego Continuing Education, have been opening their doors to the estimated 460 local ITT Technical Institute students who have been adversely affected by the for-profit school's abrupt closure after it was barred from enrolling new students using government loans.
SDCCD offers more than 500 degree and certificate programs, many of them similar to ITT offerings, including writing and computational skills for business, health information technology, management and team building, information technology management and small business management. At $46 per unit, community college tuition is a fraction of the cost at for-profit schools such as ITT Tech.
While SDCCD only accepts credits from regionally accredited institutions, and ITT Technical Institute was not regionally accredited, other options may be available, district officials say.
"The San Diego Community College District is doing everything it can to get former ITT Tech students back on track and on their way toward securing a certificate or a degree," said Lynn Neault, SDCCD's vice chancellor of student services.
On the agenda for the Oct. 12 workshop are sessions on tuition recovery, financial aid, veterans' benefits, and academic program alternatives.
California community colleges have participated in more than two dozen outreach meetings with former ITT Technical Institute students affected by the chain's sudden closure earlier this month and assisted more than 600 students at these events. In addition, the California Community Colleges Chancellor's Office is working with the U.S. Department of Education in hosting a series of webinars for students affected by the closure of ITT.