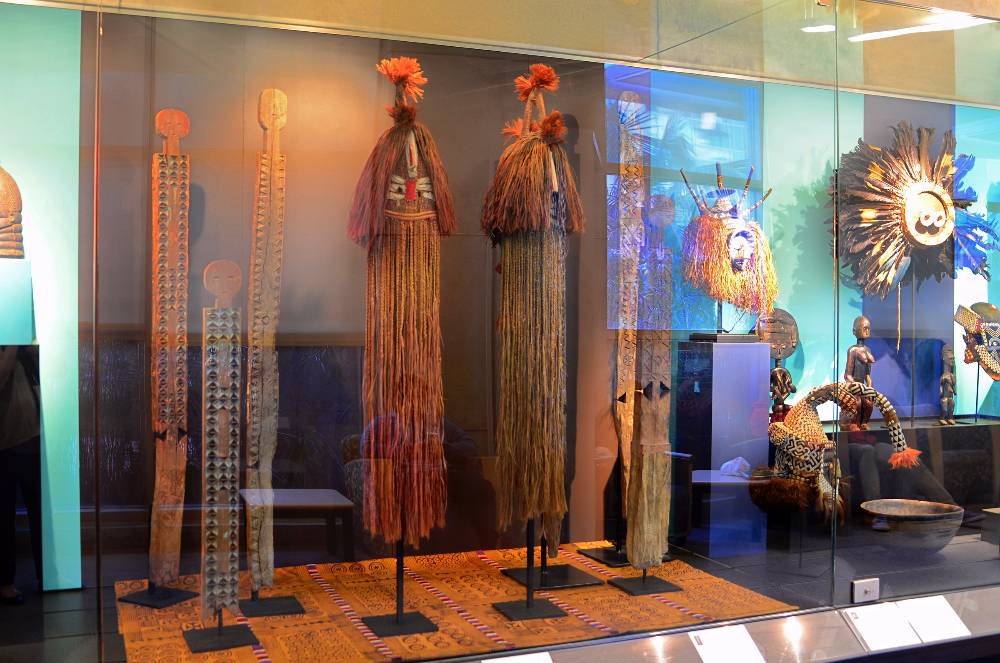 City College art gallery builds a following
June 4, 2015

|
Fine arts instructor Terri Hughes-Oelrich has an apt description for what used to pass as a San Diego City College art gallery.
"It wasn't much of anything except a teeny little classroom that we showed art in."
That all changed with the opening last fall of City Gallery in the new five-story, 128,378-square-foot Arts & Humanities building on C Street.
"It's our first real gallery," said Hughes-Oelrich, one of three arts faculty members who double as gallery volunteers to keep the new space open. "It's a really exciting addition to the campus."
Gallery hours are limited to afternoons on Tuesday, Wednesday and Thursday, but exhibitions have been drawing large crowds. "Terrestrial" an exhibit that focused on the relationship between nature and man in the Southwestern United States, drew scores of people to its opening reception in February. Other showings included an international ceramics exhibition; a paintings and sculpture show; and "Dialogues – Poster Art of the Soviet Union," which ended its run April 13.
Word of the gallery is traveling fast.
"We're getting a lot of people from some of the other community colleges stopping by," Hughes-Oelrich said. "As people bring their friends in and get on our mailing list, we're starting to grow our following."