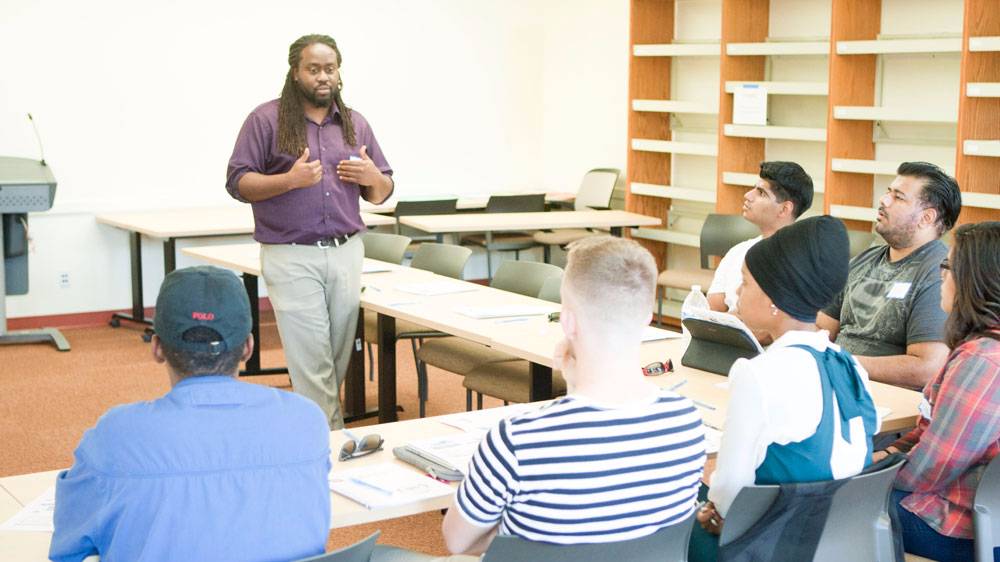 Workshops aim to build civil discourse
February 5, 2016

|
California was facing a budget crisis, classes were being cut, and frustration was building. Top administrators decided it was time to hold a town hall-type meeting at San Diego City College to listen to the growing chorus of concerns.
"Some of the students were really passionate and vocal about what was going on," recalled Alberto "Beto" Vasquez, who served as president of City College's Associated Students Government at the time. "But it was a healthy discussion, people were civil and respectful toward each other, and everyone was heard."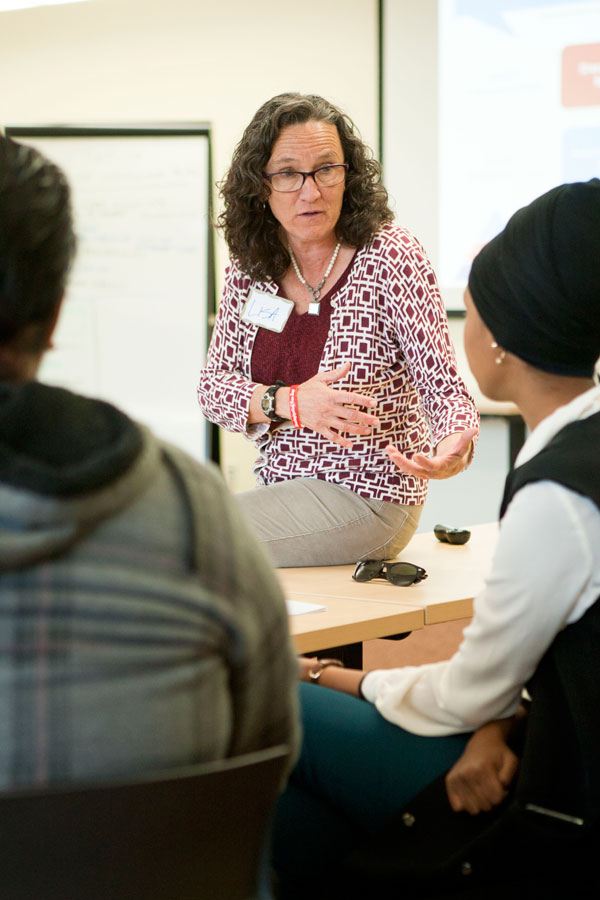 Four years later, the San Diego Community College District wants to build upon that type of civil dialogue, especially with protests over microaggressions and larger injustices popping up from California to New York, prompting it to launch a partnership with the National Conflict Resolution Center (NCRC) to strengthen civil discourse and keep disagreements from becoming disrespectful.
Under the two-year We Are Community program, student leaders at City, Mesa, and Miramar colleges, and Continuing Education – as well as managers and staff districtwide – will undergo a series of NCRC training workshops to teach skills and strategies for implementing civil behavior, acting with respect, and embracing diversity.
The program will be fully implemented this spring, and approximately 600 student leaders and 200 faculty, staff, and administrators will take part in the training through 2017.
"Part of the mission of our District is to prepare well-educated citizens who advance our
community's civil dialogue," SDCCD Chancellor Constance M. Carroll said. "These training sessions will not only benefit our campus climate but will also provide students with the skills they need to be more effective in the workplace."
The hours-long, interactive training sessions incorporate a syllabus entitled "The ART of Inclusive Communication" and are led by NCRC professionals who take participants through a series of exercises and small-group discussions aimed at helping people understand why they act and think the way they do, while coming to the realization that sometimes those thoughts are based on unconscious biases. During one recent pilot exercise at Mesa College, for example, trainer Kendrick Dial asked faculty and staff to reflect on their impressions of Kim Kardashian. Then he asked how many people actually knew Kim Kardashian. The message: We often make judgments about people even though we don't know them.
A second pilot session, this one at City College and geared for student leaders throughout the District, included lengthy discussions about personal backgrounds and how those backgrounds can sometimes keep us from empathizing with others.
"Faculty, staff, and students can definitely benefit from this kind of training," said Olivia Light, Miramar College Associated Student Council president. "Especially in light of what's happening in the world today."
District officials are confident that through The ART of Inclusive Communication, students, faculty, and staff will sharpen their skills at communicating in intercultural settings and learn to build bridges with others.
"The goals of the San Diego Community College District are to create an inclusive community," said Dr. Lynn Neault, the District's vice chancellor of Student Services. "The ART of Inclusive Communication will help campus members gain the skills to successfully develop an empathetic understanding of others."
The We Are Community program is the latest District effort aimed at fostering a more civil dialogue. The District helped spearhead Restoring Respect, a community initiative that aims to bring civility to public discourse and which has led to an annual conference, Restoring Civility to Civic Dialogue at the University of San Diego. The next Restoring Respect conference, which is coordinated by San Diego Mesa College Professor Carl Luna, is set for April 18 at the University of San Diego's Joan Kroc Institute for Peace and Justice.