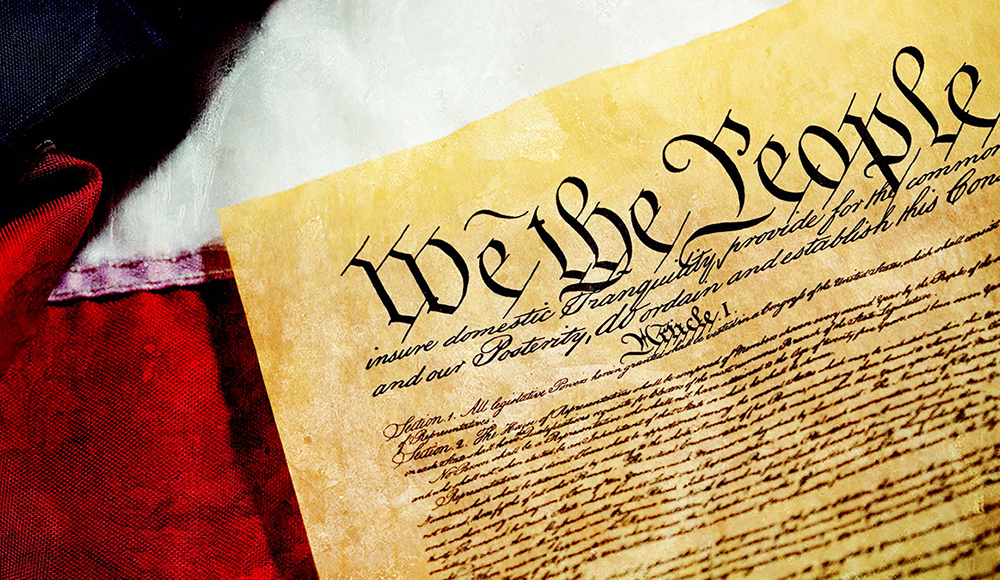 Constitution Week: Sept. 17-23
August 31, 2017

|
In recognition of Constitution Day, on Sunday Sept. 17, the San Diego Community College District will hold events at college campuses and at Continuing Education from Sept. 17-23.
Here's a list of events:
September 17 - 23
- Look for the voter registration drive on your campus. Register to vote here.
- Book display of the 100th anniversary of the United States entering World War I. City College, LRC Library.
September 17
- Student competition at San Diego City College: How would you amend the U.S. Constitution? The deadline to submit an entry is midnight, September 17. The winning amendment will be announced online (San Diego City College Political Science Facebook page), and the winner will be notified via email by the close of Constitution Week on Sunday September 23.
September 18
9:35 - 11:10 a.m.
Constitutional Jeopardy - Test your knowledge of the Constitution. City College, Room MS-162.
11 a.m. - 1 p.m.
The Thomas Jefferson School of Law will present a mock court event, hearing the case of Gill vs. Whitford, which is a Supreme Court of the United States court case regarding whether a voter redistricting plan created in 2011 for the State of Wisconsin used partisan gerrymandering. San Diego Mesa College, Room MC-211.
September 18 - 22
- Remembering Our Fallen - Photographic War Memorial. Located in the City College Learning Resource Center Main Floor. For more information on Remembering Our Fallen visit rememberingourfallen.org.
September 20
9:35 - 11:10 a.m.
Lecture/Performance by attorney Ezekiel Cortez at San Diego City College Room MS - 140.