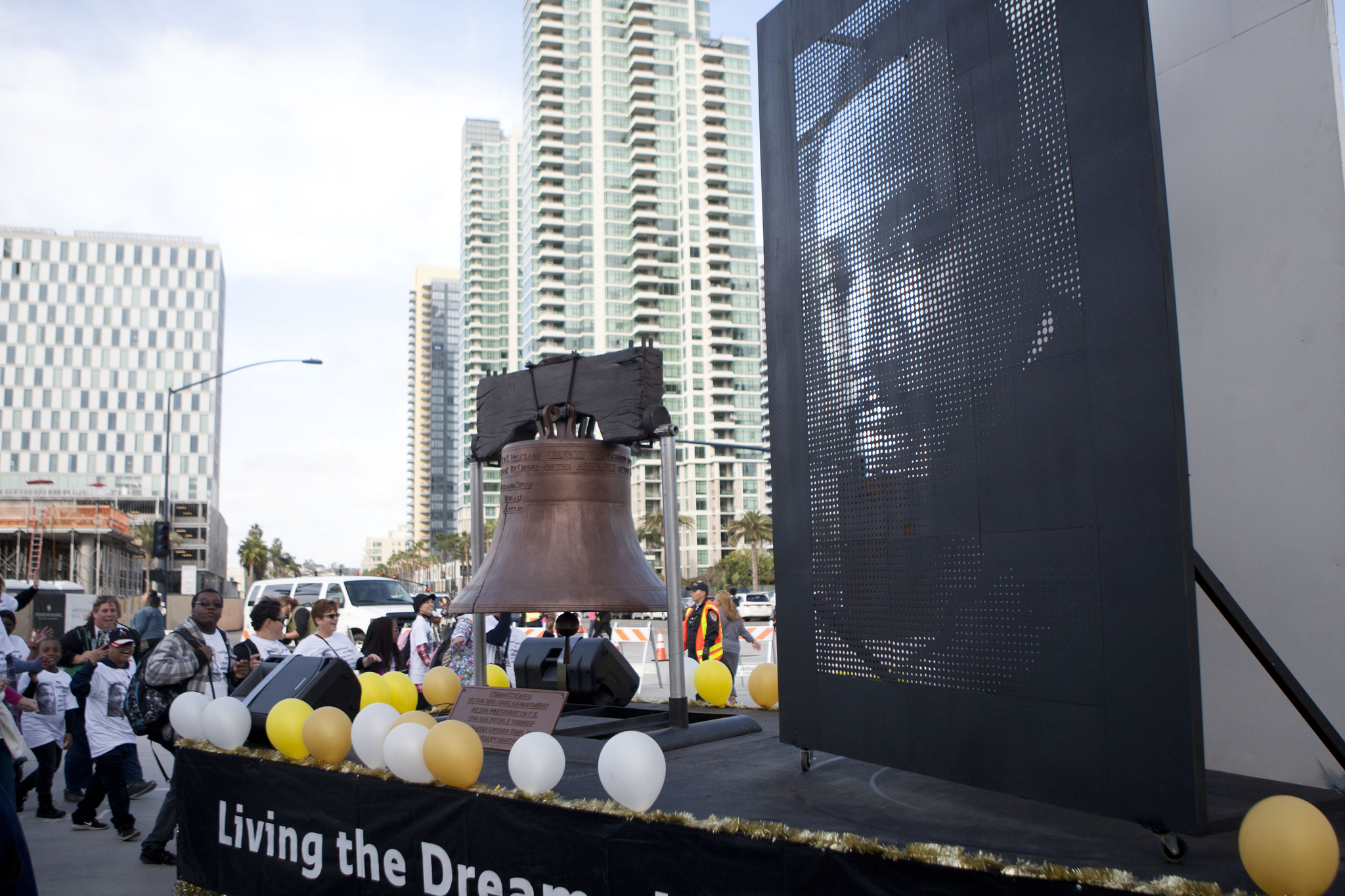 Continuing Ed takes 1st Place for MLK float
January 17, 2017

|
The Welding program at San Diego Continuing Education's Educational Cultural Complex received First Place in the float division for their entry "Let Freedom Ring" for this year's Martin Luther King Jr. Parade. The parade was held Sunday, January 15 at the Embarcadero.
Welding students created a float that showcased the skills and artistry they have gained from participating in various welding classes at ECC. This year's float featured a massive die-cut steel sign that reads "Let Freedom Ring," and a pressed metal impression of Martin Luther King Jr.'s likeness. More than 6,000 holes punched through the sheet metal helped to re-create the well-known photo of the civil rights leader. Both pieces were attached to a rotating column so that parade patrons could see both works as the float went by.
"It's awesome to have been a part of this and I'm really proud of the work that my fellow students and I did," said Mitchell MacPherson, SDCE Welding Certificate program student. "A lot of the guys who come to this program, myself included, don't come from a lot. Participating in something like this and what we learn from it, and the encouragement from our instructors, is a pathway to success."
The float also featured the Liberty Bell replica made by previous welding students that has become an iconic piece of the group's participation almost every year. Welding program students and staff, and others from SDCE, have participated in the MLK Jr. Parade for the past 12 years. The San Diego Community College District as well as San Diego City, Mesa and Miramar colleges also participated in the parade.
SDCE's Welding Program is a free, short-term certificate program that helps students gain entry-level employment in the welding industry. The creation of the parade float entry for SDCE is an additional opportunity for hands-on learning in the classroom.