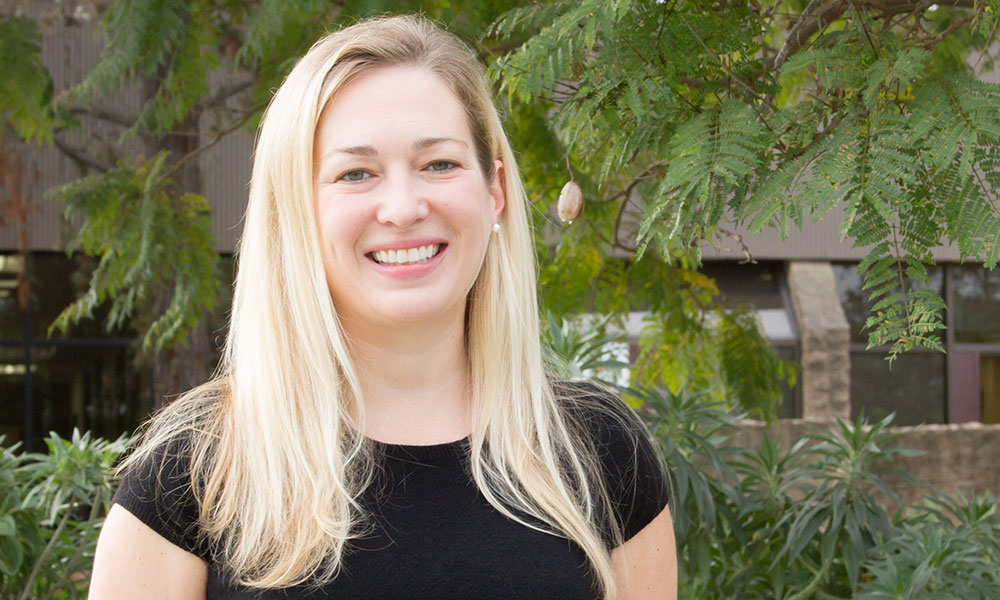 Nonprofit leader joins Continuing Ed Foundation as executive director
November 29, 2017

|
Allison Bechill has joined the San Diego Continuing Education Foundation as Executive Director. Bechill's professional background includes more than a decade of nonprofit leadership and development with RELX Group (formerly Reed Elsevier), Casa Cornelia Law Center and most recently as the Associate Director at Just in Time for Foster Youth, which works with former foster youth throughout San Diego County.
"Allison will provide immediate, positive, team-oriented leadership and strategic direction for the 11-member Board," said Neill Kovrig, President of the Board of Directors for the San Diego Continuing Education Foundation. "She is a dedicated professional with a proven track record, and the Foundation welcomes her development expertise in the nonprofit fundraising industry."
Ms. Bechill is a graduate of the University of San Diego's Nonprofit Leadership and Management Master's program, and also earned a Bachelor's degree in Comparative Literature from Hamilton College. She previously served as a board member for the San Diego Council on Literacy and the Juvenile Court Book Club, and is a former Murray Galinson Fellow with the San Diego chapter of the Association of Fundraising Professionals (AFP).
Initial priorities for Bechill will be growing contract education and developing and managing a comprehensive advancement program to raise funds for annual student scholarships.
"I am very much honored to be chosen for this important position," said Bechill. "I am extremely impressed with the faculty, classified professionals, and administrators I've met, and look forward to building a strong Foundation that will support the goals of San Diego Continuing Education."