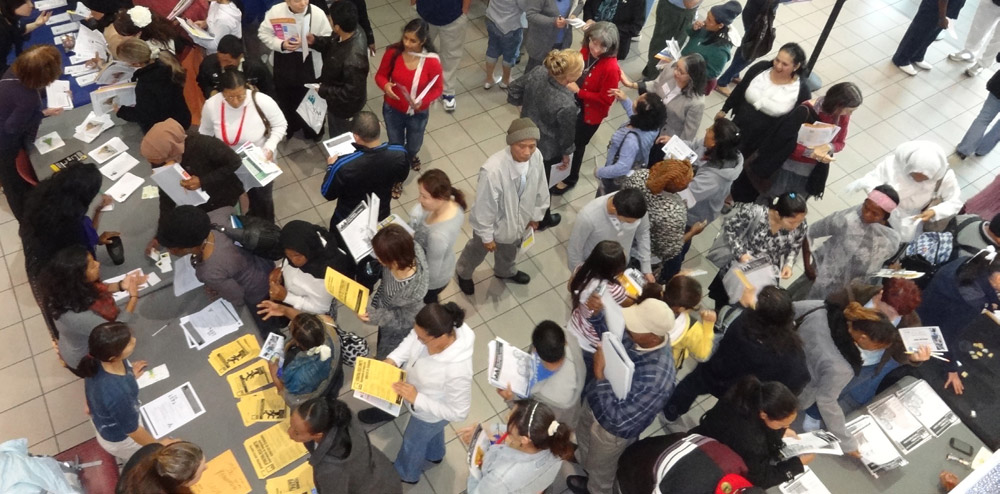 Continuing Education's Mid-City Campus to host resource fair
March 14, 2017

|
Students, parents and the public are invited to attend San Diego Continuing Education's resource fair at its Mid-City campus from 8:30 to 11:45 a.m. on Tuesday, March 21.
Community organizations will have information and representatives available to answer questions about services and resources available to students.
Agencies that have attended previous resource fairs:
- 2-1-1 San Diego
- City Heights Weingart Library
- International Rescue Committee
- New Horizons/Gender Equity
- San Diego Family Care
- San Diego Futures Foundation
- Legal Aid Society
- Employee Rights Center
- UPAC
Mid-City campus is at 3749 Fairmount Ave., San Diego. For more information contact Kristi Rodstrom at 619-388-4537 or Lydia Hammett at 619-388-4542.