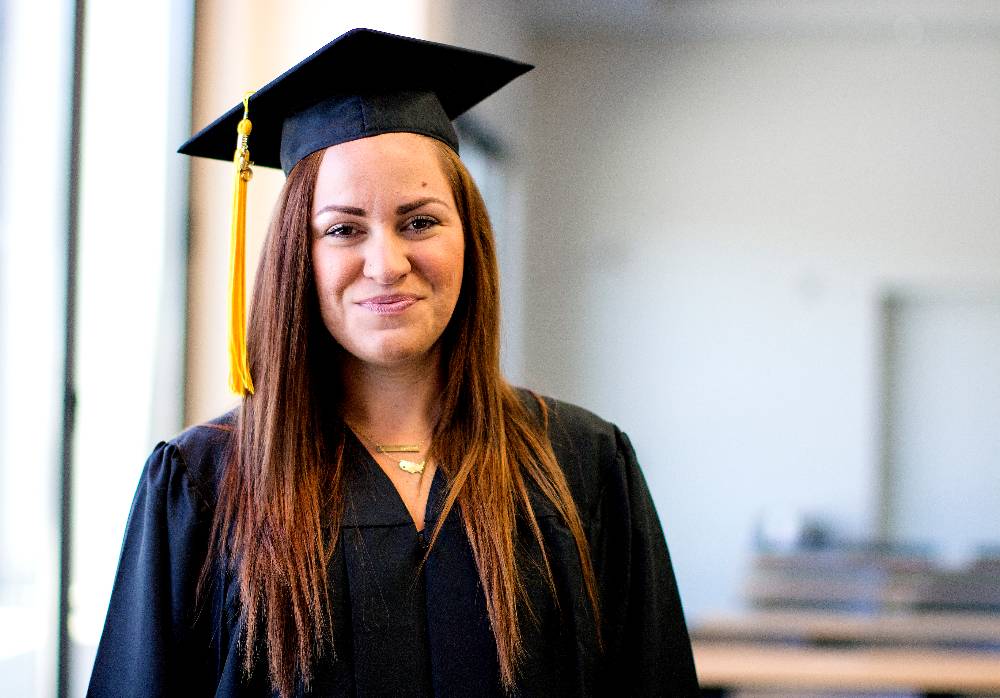 Continuing Education students are making the transition to college
September 18, 2015

|
Alysaun Knox enrolled at San Diego Continuing Education to earn her high school diploma some 14 years after dropping out of high school. Now the 31-year-old San Diego resident is an academic standout at Mesa College who is on track to complete an Associate of Science Degree in Nutrition and is thinking about starting her own business.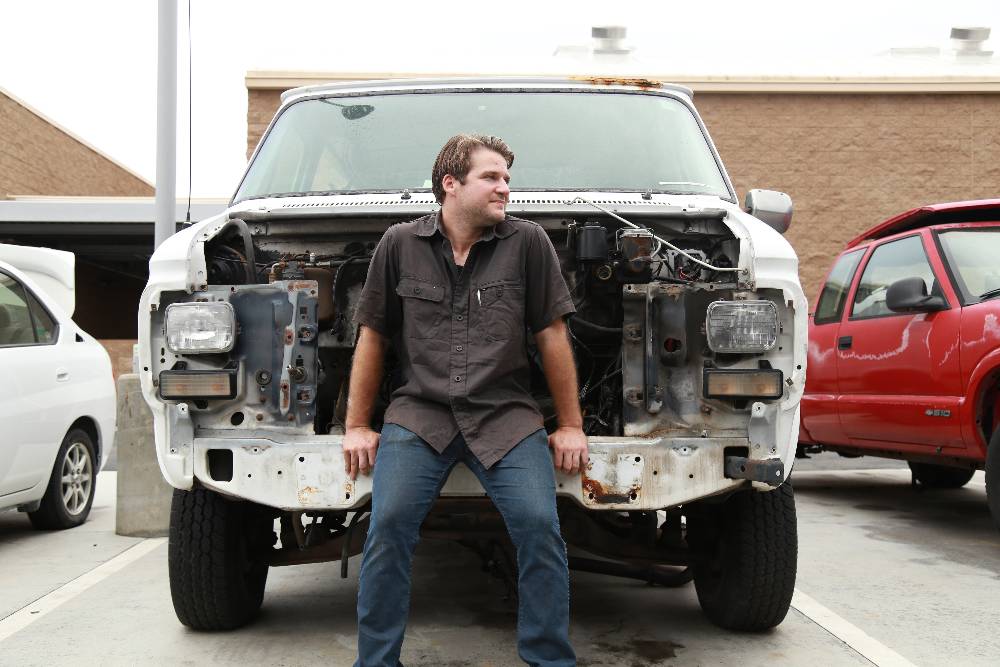 Eric Matson, Automotive Technology student.
Eric Matson enrolled in Continuing Education to earn a certificate in Automotive Technology so he could have a better idea of what he was doing while working under the hood of his vehicle. Now he's on his way to San Diego Miramar College for an Associate of Science Degree that he hopes could lead to a new career as a mechanic.
Gaby Medina earned her high school diploma at Continuing Education before moving on to San Diego City College, where she is on her way to earning an Associate of Arts Degree in Philosophy with dreams of transferring to an Ivy League school.
Alysaun, Eric, and Gaby are among the more than 1,500 Continuing Education students who transition to City, Mesa, or Miramar College annually after earning a certificate or high school diploma, making the San Diego Community College District's CE program among the largest de facto feeder high schools in the region.
Nearly 6,000 students have transitioned from Continuing Education since 2009.
"The Continuing Education counselors are pretty helpful and the teachers there are pretty encouraging," said Gaby, 19, who enrolled at City College this summer and envisions a career as a philosophy and mathematics professor. "They're always keeping you up to date on when assessment tests are coming up, they let you know when the colleges are having an open house, they just give you a lot of support. They make it very easy for you to move on."
In fact, the San Diego Community College District has embarked on a strategic effort aimed at boosting the number of CE students moving on to for-credit college courses. As part of its Student Equity Plan, CE has hired additional adjunct counselors to help students interested in transitioning to college. The District also has an outreach employee who visits CE sites with information and provides application assistance to students who are interested in furthering their education. City College holds an annual CE Day, in which any Continuing Education student can visit the downtown campus for a feel of college life.
"A lot of our students have had their education interrupted at some point and they come back to us to get their feet wet," said Star Rivera-Lacey, CE's Dean of Counseling and Student Services. "They get here and see that, 'Hey, I can do this,' and when we hear that, our job is to encourage them to transition to one of the District's college campuses."
That's what happened to Alysaun Knox after she enrolled at CE's North City Campus. "I was excited to be in the classroom and using my brain again," she said. "I've been waiting for this for almost 15 years. Everyone knew I had the potential, it was really just me that never did anything about it, but it's never too late to do something you want to do."
To further help students transition, CE offers a Credit by Exam program that provides college credit for certain courses. Eric Matson picked up a few college credits through his automotive technician courses at CE that way.
"It just made sense for me to continue on to Miramar," he said.
Administrators are hoping to see even more CE students transition to college in coming years.
"Many success stories are the students who begin at CE for High School Diplomas or equivalencies, basic skills classes, or who are in programs that articulate to the college level, said Carlos O. Turner Cortez, Ph.D., president of Continuing Education. "It's an excellent opportunity for students to move on to the college level, and it's absolutely wonderful to hear these stories about people who were homeless or struggling to find a job and who are now not only graduating from our colleges, but graduating from some of the top universities, too."
Related Story:
Vice Chancellor or Student Services Lynn Neault talks to KPBS about support for non-traditional students. Watch the video.