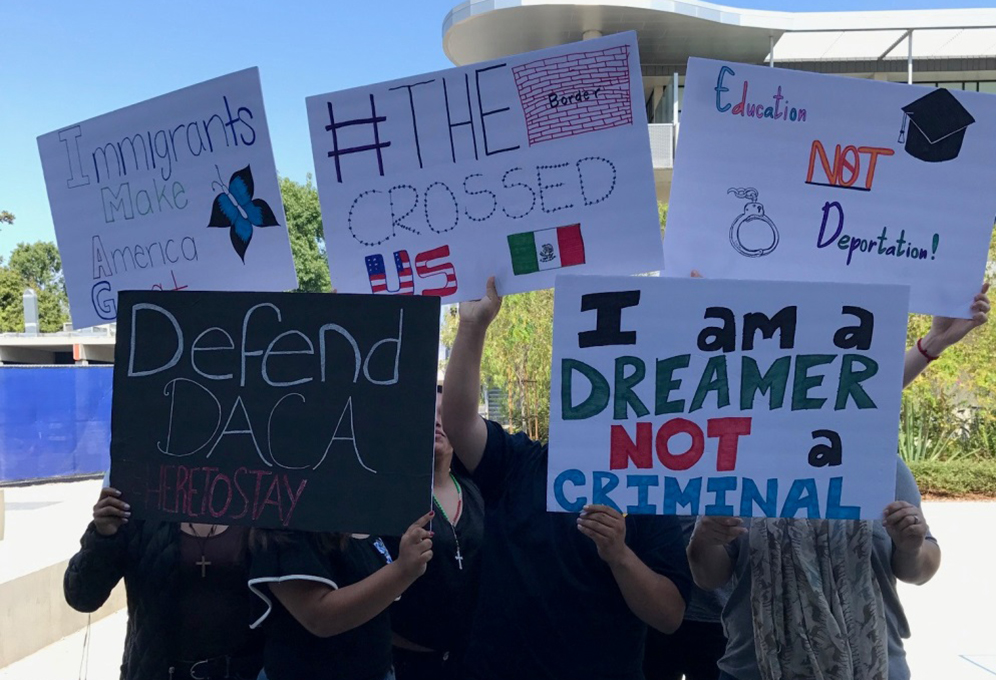 DACA recipients in our district eligible for more than $175,000 in emergency aid
November 28, 2017

|
The San Diego Community College District has more than $175,000 in emergency aid available to an estimated 500 City, Mesa, and Miramar college students who are recipients of the Deferred Action for Childhood Arrivals (DACA) program and are facing financial challenges.
Students who have demonstrated financial need and completed a California Community Colleges Board of Governors Waiver or California Dream Act application are eligible. Emergency grants are distributed from the campus on which they are enrolled.
State lawmakers authorized the spending through last-minute legislation introduced Sept. 12 and it is part of $7 million provided to California Community Colleges Chancellor's Office for distribution.
Funds are being distributed on a first-come, first-served basis.
Former President Barack Obama established DACA via executive order in June 2012. The Trump Administration on Sept. 5 moved to rescind the policy, but gave Congress up to six months to put the program into legislation and decide how to deal with DACA recipients.
To qualify for DACA, applicants must undergo a rigorous screening process, must not have been convicted of a crime, must not present a threat to national security or public safety, must have been in the United States before reaching the age of 16, must have resided here continuously since 2012, and must be enrolled in or have completed high school.
There are approximately 800,000 DACA recipients across the nation, including more than 200,000 in California. The SDCCD has estimated at least 466 of its students have DACA status based on previous applications for financial aid, but administrators believe that number is much higher.
Students wishing to learn more about the available emergency funds should contact the financial aid office at their college.