Delta selects Miramar Aviation Program to provide aircraft maintenance technicians
Delta Air Lines has selected San Diego Miramar College as one of its 38 schools nationwide that will assist the air carrier in providing qualified aircraft maintenance technicians.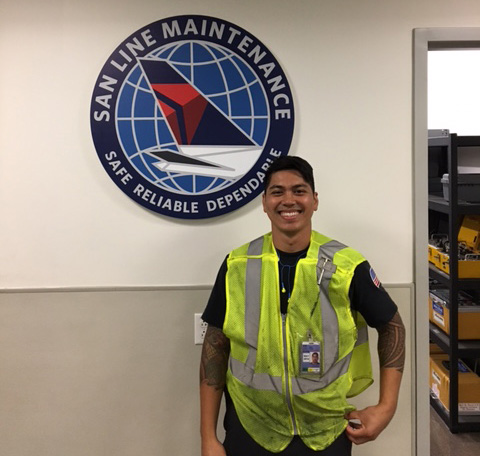 "In order to prepare for the hiring need, Delta Air Lines has created partnerships with 38 aircraft maintenance technician schools," said Joe McDermott, managing director cabin maintenance, training, safety and support services at Delta Air Lines. "Over the last several months, Delta TechOps evaluated these schools and found that they were determined to meet FAA standards as well as Delta's high principles that exceed industry standards."
This partnership will benefit San Diego Miramar College aviation students by gaining Delta as a resource for continuous improvement of the AMT program along with Delta's assistance with marketing the program to prospective students. Additionally, partnering with Delta will broaden access to the benefits of AMT careers available within the global aviation industry.
"This will benefit our students and Delta greatly," said Lonny Bosselman, aviation program director at Miramar College. "This will provide a guided pathway for our students to gain employment with Delta at just about the same time the air carrier will see a surge in retirements."
San Diego Miramar College has offered a high quality aviation maintenance technology program to the community for several years. Students can attain an associate degree and/or a certificate of achievement or performance in the following areas of study: airframe, airframe and power plant, aviation general studies, aviation work skills, pilot studies and power plant.
San Diego Miramar College first started partnering with Delta on a local level in 2015 when the College began to provide paid interns for Delta's San Diego Lindberg Field operations.