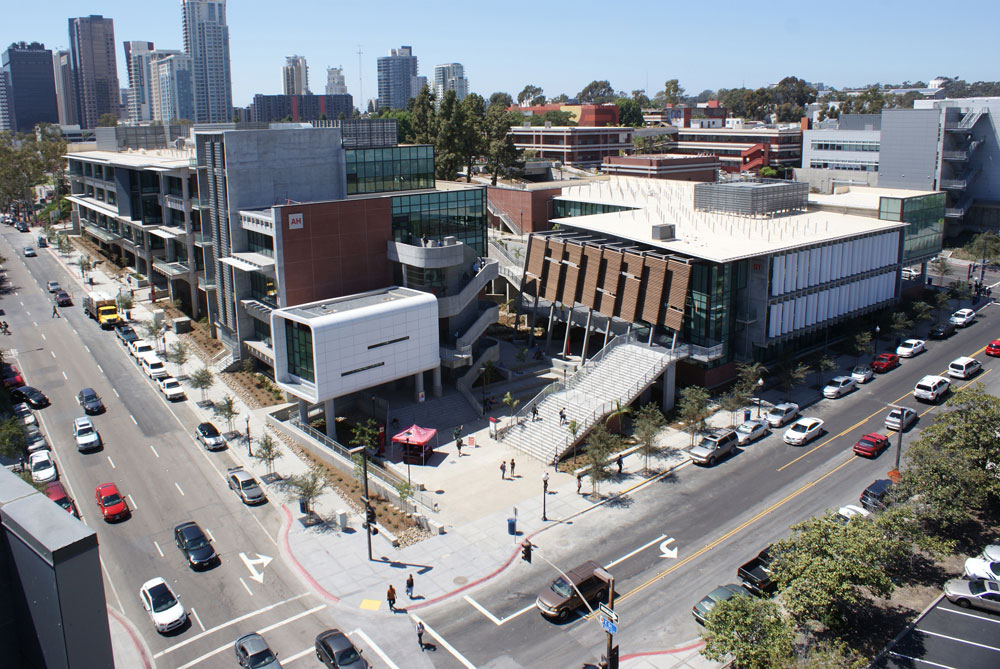 District adopts $791 million budget calling for more programs, workforce training
September 9, 2016

|
More workforce preparation programs, more online courses, and more programs promoting student success are among the highlights afforded in a balanced, 2016-17 budget of $791 million adopted by the San Diego Community College District's governing board at its Sept. 8 meeting.
While overall spending will drop as construction projects wind down under Propositions S and N, General Fund expenditures will rise more than 9 percent from $408 million to just under $447 million. Some $73.5 million will consist of federal and state financial aid, including more than $60 million in Pell Grants.
The SDCCD is the region's largest single provider of workforce training, and the new budget allows the district to add up to 2,000 students at City, Mesa, and Miramar colleges, and Continuing Education this year. This represents a 2.5 percent increase for the SDCCD, which is already California's second-largest community college district.
"Students come first in this budget," said SDCCD Chancellor Constance Carroll. "We are adding more class sections in both the fall and spring semesters, and there will also be an intersession this year. With new faculty, new instructional equipment, new buildings, and more services to support student success, students will have more opportunities and advantages than ever before."
Among the programs included in the budget is the return of an intersession in January 2017, which will give students another opportunity to make significant progress toward their academic goals, the addition of approximately 140 online courses, and added Career Technical Education opportunities to further help strengthen the regional economy.
The budget includes more than $177 million in spending under voter-approved Propositions S and N, the $1.555 billion construction bond program providing new, state-of-the art teaching and learning facilities, major renovations, and campuswide infrastructure projects at City, Mesa, and Miramar colleges, and six Continuing Education campuses throughout San Diego. That's down from nearly $242 million last year, a decrease of nearly 37 percent.
"This carefully balanced budget underscores our commitment to strong fiscal management while building upon an expansive array of educational and job training opportunities," said Maria Nieto Senour, president of the SDCCD Board of Trustees. "We are thankful for the continued strong support from the community, and we are pleased to be able to expand so many programs and services that are a benefit to all."