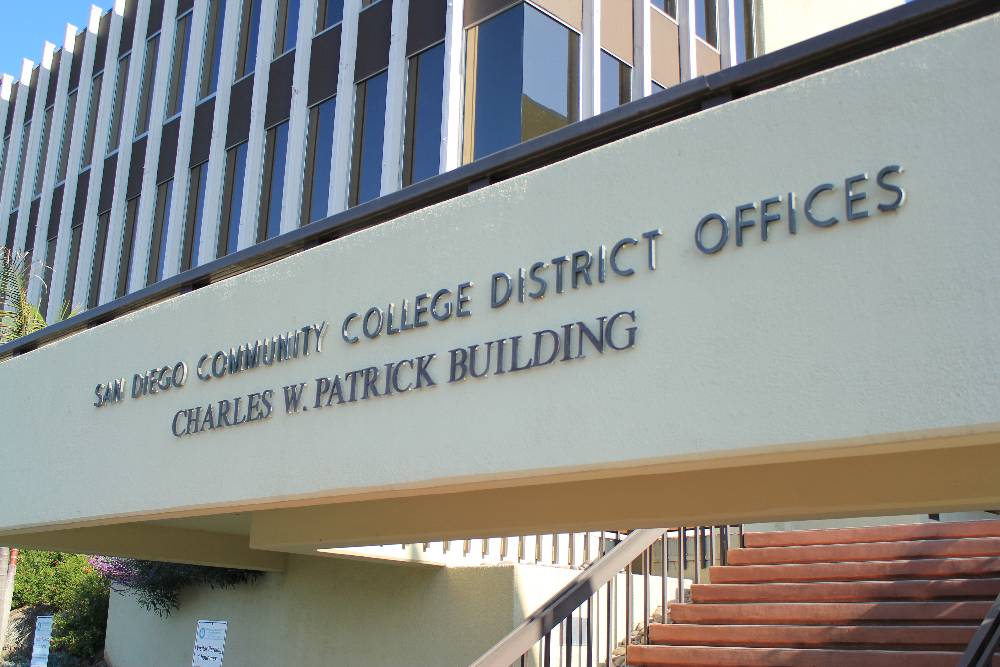 Audits affirm district's solid financial health
December 11, 2015

|
The San Diego Community College District is in strong financial health and employs solid internal controls to ensure that revenue and spending remain in order, according to a recently completed series of independent audits for the fiscal year that ended June 30.
This was the fourth consecutive year the SDCCD has received a clean "unmodified" audit without any findings or recommendations for its financial management. The district's annual operating budget for 2015-16 is $801 million.
"This is an impressive affirmation of excellent fiscal management, especially given the enormous size of the district's budget and the complexity of the organization," said SDCCD Chancellor Constance M. Carroll. "We are all very proud to receive another A+ grade on our district's stewardship of the public's money."
The audits, presented to the SDCCD's Board of Trustees at its Dec. 10 meeting, are five separate audits independently prepared by external auditors, consisting of the district's overall finances; the Propositions S and N bond building funds; the SDCCD's Social Security Alternative Plan; and the SDCCD's Auxiliary Organization.
The nonprofit Auxiliary Organization promotes and supports the SDCCD. The Social Security Alternative Plan enables the SDCCD to invest in employee retirement accounts instead of paying into the Social Security system. Propositions S and N – voter-approved measures allowing for $1.5 billion in bond sales – have funded the completion of some 62 projects to date that have transformed San Diego City, Mesa, and Miramar colleges and Continuing Education campuses.
The audit found that in the case of both Propositions S and N, proceeds from the sale of bonds were used solely for the purposes set forth in the ballot language "and not for any other purpose, such as teacher and administrative salaries."
The audits were conducted by San Diego-based accounting firm of Christy White Associates. In accounting parlance, the audits were "unmodified," meaning they found the district to be in accordance with all applicable financial reporting requirements. Even more noteworthy is that none of the five audits resulted in any recommendations or negative findings.
"The results of the 2014-15 audits once again demonstrate the district's commitment to its fiduciary responsibility to taxpayers through sound fiscal management and strong internal controls, said SDCCD Executive Vice Chancellor Bonnie Ann Dowd.
Besides earning the clean bill of fiscal health from Christy White Associates, the SDCCD is consistently awarded Standard and Poor's highest bond performance rating of AA+ for Propositions S and N, and it also has been awarded a perfect score of 100 percent for bond performance from the San Diego County Taxpayer's Association.
San Diego County Taxpayers Association interim president and CEO, Theresa Andrews commented:
"We applaud the San Diego Community College District for achieving another clean audit and for their excellent management of construction bond funds. The district has consistently demonstrated its commitment to providing to taxpayers what was promised in voter-approved bond measures, making them a model for our region."
The audit reports can be accessed online at: sdccd.edu/about/departments-and-offices/business-technology-services-division/audits.aspx