Honors students transfer and thrive
June 20, 2016

|
"Don't be afraid to dream big!" - Honors Program transfer student and current UCSD student Dianna Ratsamy
On Saturday, June 11, former Miramar College Honors Program student Dianna Ratsamy was honored at an awards luncheon sponsored by the American Association of University Women.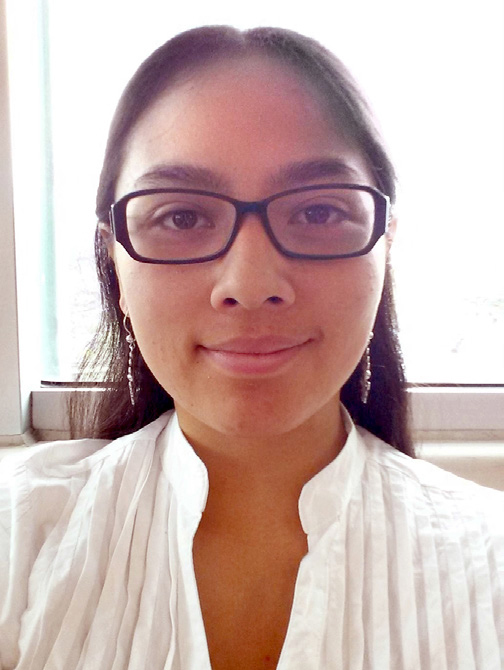 Dianna Ratsamy
It is no surprise that this Honors transfer student received a congratulatory note from the AAUW Scholarship Committee remarking they were "impressed by both her application and interview." Dianna is one among many of the Honors students at City, Mesa and Miramar Colleges who are transferring to universities and thriving there. Research has found that community college transfer students are well prepared and graduate at a similar and sometimes better rate as those who start at the university level. Transfer is one indicator of student progress and success, and the San Diego Community College District's Honors Program students are well represented in this group.
One KPBS report last year featured a visit to the City College Honors Program and noted that more than 70% of Honors students are on track to transfer to universities like UCSD, UC Berkeley or Loyola Marymount.
Enhanced transferability and success at the university level are hallmarks of the Honors Program. City College Honors Program alumnus Ivan Ramos completed his Ph.D. in Performance Studies at UC Berkeley and is currently completing Postdoctoral work at UC Riverside. Mesa College's Jorge David Mancillas is a Haas Scholar at UC Berkeley and is conducting research on the effectiveness of gang intervention. Miramar College Honors alumna Dianna Ratsamy is a McNair Scholar and double major in Ethnic Studies and Education Studies at UC San Diego. She dedicates herself to mentoring and tutoring students, especially students of color in working class communities.
What accounts for our Honors students' engagement and transfer achievements? Honors students across the campuses cite similar keys to their transfer success.
One common theme across Honors transfer success narratives is the presence of faculty mentors. Proud UC Berkeley transfer student Bianca Arrellano thanks her City College Honors faculty mentors for "reminding me to continue with resilience and self-efficacy." District Honors Program students refer to their mentors as "Caring…" "Motivational" "Dedicated" "Passionate." The immense support from mentors who are there to offer not only guidance but also concrete resources, such as references and internships, is characteristic of a successful Honors Program to university transfer experience.
Besides the presence of mentors, many students describe a sense of community and increased engagement. Mesa's Christina Sousa believes the Honors Program helped her stay motivated and focused. Celeste Clark's American Federation of Teachers community organizing internship at City College was an important aspect of her "metamorphosis." Celeste is an admitted Ada Comstock Scholar on full scholarship this coming fall at Smith College.
"Success is all about community," surmises Joe Heide, a 2016 City College Jack Kent Cooke Scholarship winner. Thinking about his speech at the Honors Program's annual reception held on May 4th at the Prado in Balboa Park, he deems interactions with family, peers and professors as key. "We are a product of the institutions we participate in."
Many Honors transfer students tell of challenges and triumphs. There is the challenge of being a nontraditional student, of juggling parenthood, jobs, and academically rigorous course work. "I wanted to challenge myself intellectually. I learned that I'm capable of more than I had previously imagined," reflects Dianna Ratsamy. And there is triumph undergirded by true grit. Jack Kent Cooke Scholarship winner and UCSD bound transfer student, Thaimae Le, says of her experiences at Miramar, "I've come to realize that we need to stop thinking our hopes and mdreams are impossible and start believing we are capable."
Over 2,500 students participated in the San Diego Community College District Honors Program during the 2015-2016 academic year. We are proud to be a part of our students' successful transfer journeys.