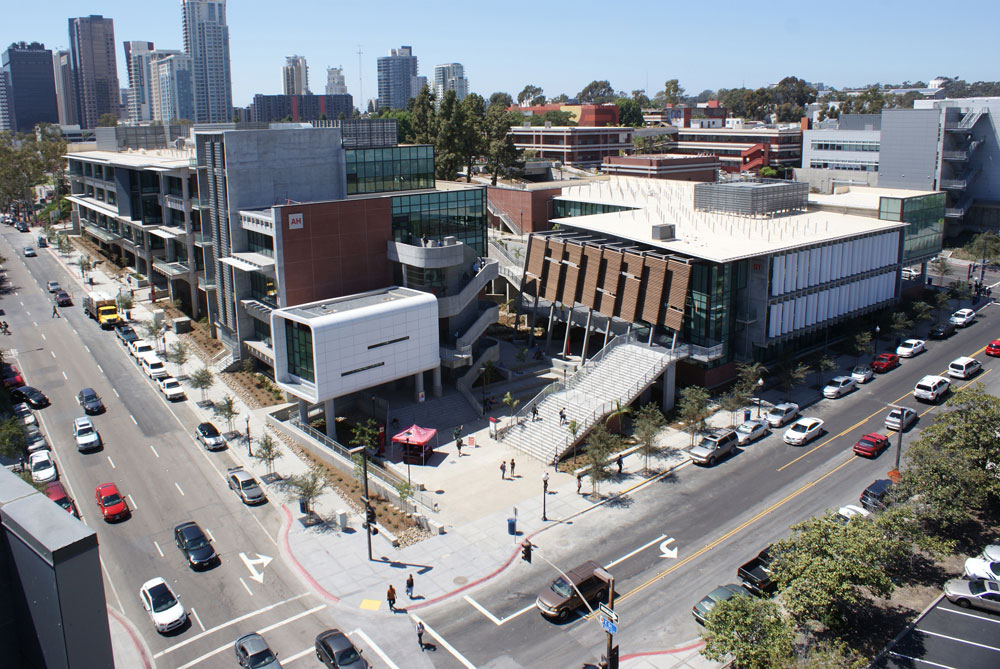 Study shows district among leaders nationally for upward mobility of students
January 27, 2017

|
With nearly 50,000 students resuming classes Monday at San Diego City, Mesa, and Miramar colleges, a new study shows the San Diego Community College District is among the nation's leaders for the upward mobility of its graduates.
Compared with other two-year colleges and college districts, the study shows the SDCCD is among the best in the country in producing students who later land in the top 20 percent of income earners. Making that even more impressive is the vast majority of students in the district come from families falling in the bottom 60 percent of wage earners.
The district's mobility rate, at 22 percent, puts it in the top quarter of all two-year colleges and districts nationwide. The study defines a college's mobility rate as the percentage of its students who come from a family in the bottom fifth of income distribution and end up in the top fifth of income distribution. District graduates were also among the nation's highest for moving from the lowest income quintile to the top.
Published by the Equality of Opportunity Project in partnership with the The New York Times, the study, "Mobility Report Cards: The Role of Colleges in Intergenerational Mobility," is considered one of the most comprehensive looks at how colleges and universities nationwide are shaping the prospects of students' upward mobility. The authors used data on 30 million college students, along with their tax returns and attendance records, from virtually every two- and four-year college in the country in compiling their report. Results from the SDCCD is available at the New York Times website.
Among the findings related to the SDCCD:
- Nearly 62 percent of students in the district come from the bottom 60 percent of wage earners.
- The median family income of a student from the San Diego Community College District is $49,100, which is about 10 percent lower than the median household income of $53,889 in San Diego according to the U.S. Census Bureau.
This is not the first time an in-depth analysis has illustrated the SDCCD's economic impact. A report by Idaho-based Economic Modeling Specialists International (EMSI) last year found that the average student with an associate degree from the SDCCD sees an increase in earnings of $12,400 each year compared to someone with just a high school diploma or equivalent. Over a working lifetime, this increase in earnings amounts to approximately $446,400 in higher wages.