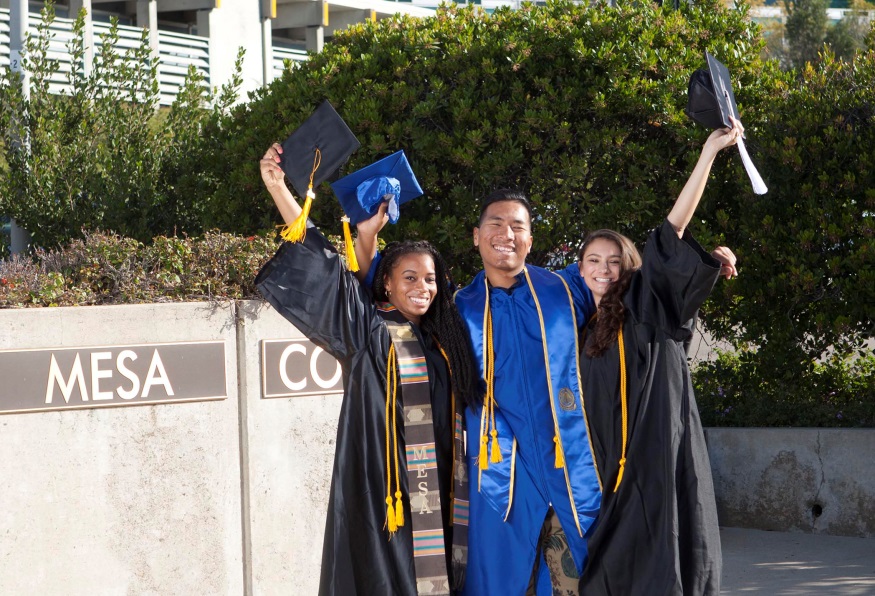 District takes stand supporting expansion of bachelor degree programs
March 17, 2017

|
The San Diego Community College District's Board of Trustees has joined a growing chorus of backers supporting state legislation to expand California's community college baccalaureate pilot program and remove a sunset provision that would end the pilot project in 2023.
Supporters of Senate Bill 769 say the legislation is necessary for many reasons, including the need to improve certain provisions in the current pilot program, as well as to address the need to extend its reach to more institutions. Some growth in the program is also desirable given the projections indicating California must boost the number of baccalaureate degrees by 60,000 annually to meet future workforce demands.
"California needs more people with bachelor's degrees if our economy is to thrive, and the California Community Colleges system is the most affordable institution in the country to offer a baccalaureate program," said Maria Nieto Senour, President of the SDCCD Board of Trustees, which voted unanimously at its March 16 meeting to support SB 769.
Among the key provisions of SB 769 is removing the sunset provision, thus allowing more time for pilot programs to fully develop and be assessed. Some prospective students say they are hesitant to enroll in a pilot program for fear they may not complete the bachelor degree requirements before the sunset clause takes effect in 2023.
The bill also would expand the pilot program from 15 to 30 degrees, a move the bill's author, state Senator Jerry Hill (D-San Mateo), says will allow the state to better assess its effectiveness by providing a larger sample size.
"It is important to emphasize that these community college baccalaureate programs are workforce degrees in fields where bachelor's degrees are now required and which the public universities either do not offer at all or lack the capacity to meet student demand," said SDCCD Chancellor Constance M. Carroll. "Passing SB 769 is a critical next step in meeting California's job training needs."
The SDCCD's San Diego Mesa College was among the first California community colleges to offer a baccalaureate program when on Aug. 25, 2015, it opened its doors to 32 freshmen seeking a bachelor's degree in the growing field of health information management. Mesa is one of 10 California community colleges with a baccalaureate program; an additional five colleges will launch their baccalaureate programs this fall.
The bachelor's degree pilot program was authorized through Senate Bill 850, authored by former Senator Marty Block and signed into law by Governor Jerry Brown in 2014. When Block opted not to seek reelection in 2016, Hill stepped in to support extending and expanding the program.
SB 769 also would allow community colleges to offer some of the same degrees available through the University of California and the California State University, but only if those programs are not available at a campus within 100 miles.