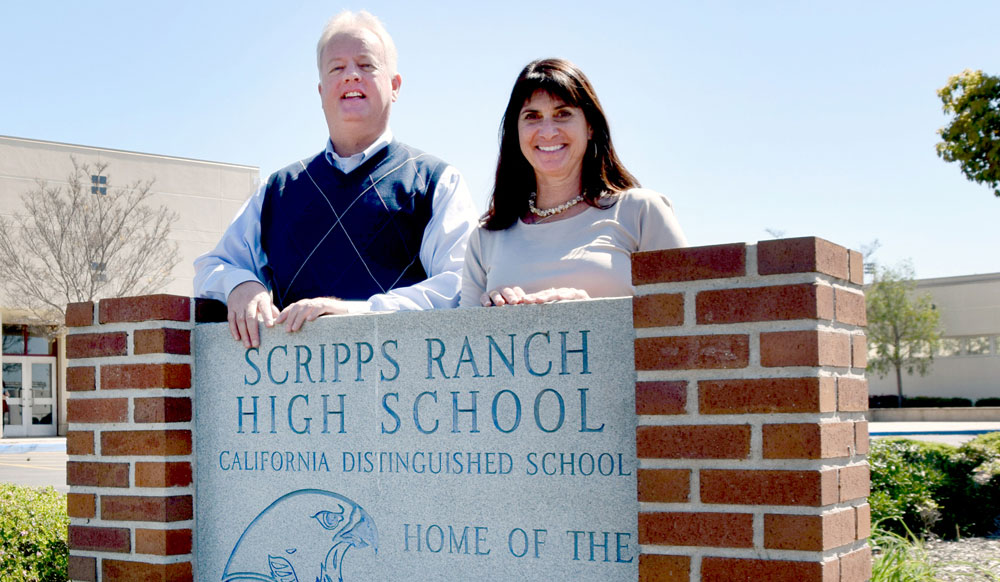 Dual enrollment partnerships ready to debut at Miramar College
May 27, 2015

|
This fall San Diego Miramar College will enroll 50 first-time students and not one of them will need to set foot on campus. Not one of them will even be of college age. Miramar College recently entered into a dual enrollment partnership with Scripps Ranch High School to offer 15 units of coursework in business that will apply to an associate degree and transfer to the California State University system.
"This is being done to address the needs for early workforce development and training for the future," said David Wilhelm, assistant professor in the Department of Business at Miramar College.
According to the Public Policy Institute at Georgetown University, by 2020, two out of every three jobs in America will require some level of post secondary education. Miramar College is doing its part to give students an upper hand in the business world as trends indicate that dual-enrollment partnerships are on the rise. As of 2011, the Community College Research Center at Columbia University found that more than 1.3 million high school students completed a college level course. That number is up from 800,000 in 2004.
"This is a perfect program for a young entrepreneur or someone who wants to get a jump on college," said Wilhelm. "The units will transfer to most Cal State schools that we have an articulation agreement with, and the Introduction to Business course will also transfer to most of the ten UC schools."
Here's the best part. The program will be free to Scripps Ranch High School students. A student who completes this program and then transfers to either San Diego State University or California State University San Marcos, will have a full semester of college credit completed by the time they set foot on campus.
"It's a breakthrough, if you will, that allows Miramar College to form a more collaborative partnership with the community and respond to the needs of the everchanging role higher education will play in the lives of these students," said Wilhelm.
Classes will be taught on the Scripps Ranch High School campus by Miramar College faculty. Students who qualify will begin the program during their junior year by taking two classes. They will then progress to take two more classes as seniors before ending with a summer internship immediately following high school graduation. The following courses will be offered: Business 100-Introduction to Business, Marketing 100-Principles of Marketing, an Introduction to Entrepreneurship course, a Business Plan Development course, and an internship.
"Enrolled students will receive both high school elective credit and college credit for each course completed," said Ann Menna, principal at Scripps Ranch High School. "We believe that this will give our students a head start on college completion and will give them better opportunities to succeed once they get there."
Miramar also offers its Running Start on College program at Scripps Ranch High School, whereby qualifying students can take a personal growth or math course and receive college credit. The same program is also offered at Mira Mesa High School, and there are plans to make it available at Serra High School.