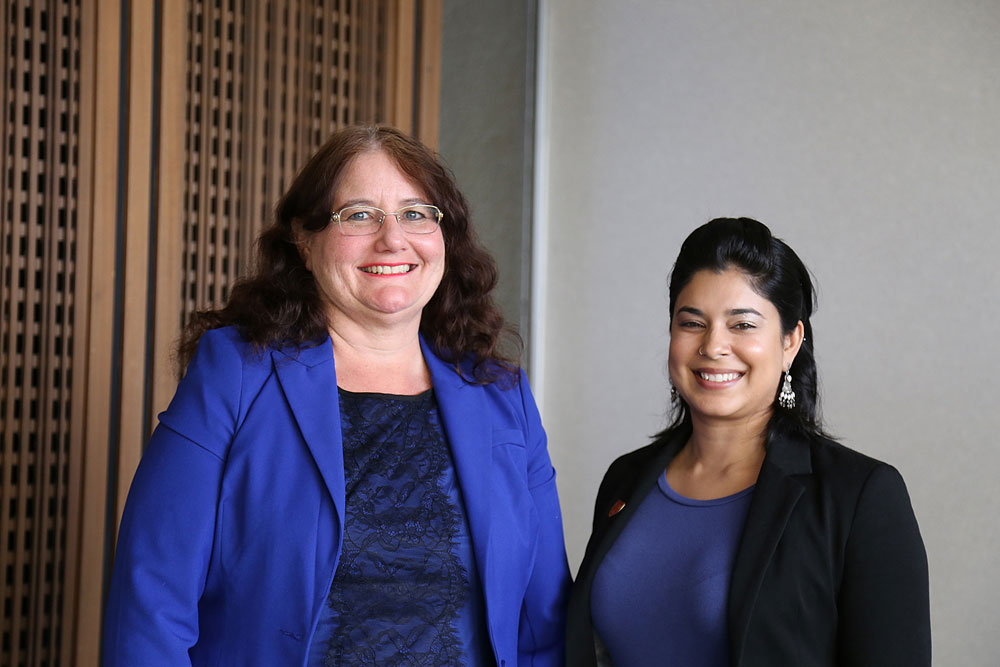 Accounting tech Earline Barrett nominated for statewide honor
March 11, 2016

|
Earline Barrett, a San Diego City College accounting technician, has been selected as the San Diego Community College District's nominee for a statewide Classified Employee of the Year award.
The statewide award is presented annually by California Community Colleges Chancellor's Office. Nominees are evaluated on their commitment to the mission of community colleges, professional ethics and standards, participation in community and professional activities, and being a leader beyond the college at which they work.
"Earline goes above and beyond the call of her job as an accounting technician," said City College President Dr. Anthony Beebe. "She is eager to stop what she is doing and assist someone in need. She is extremely thoughtful of others, and she will do what it takes to ensure resolution. She is patient and always willing to assist her colleagues with arising problems. She keeps a smile on her face through the most difficult of times. She always finds something to say that brings a smile to your face, even when you are having a most frustrating day."
Barrett has been working at City College for the past 16 years. As an accounting technician, Barrett does a little of everything, from tracking payments to vendors to making formal budget requests to tracking how grant funds are spent.
She is fully committed to the mission at City College.
"I like the diversity and all the dedicated people who I work with here," said Barrett, who was born and raised in El Cajon and is rearing two teenagers with her husband of 23 years. "Our administration is totally dedicated to the well-being of both students and staff, and everybody here is trying to make this the best college it possibly can be."
Barrett's nomination was reviewed by the Chancellor's Cabinet and approved March 10 by the district's Board of Trustees.