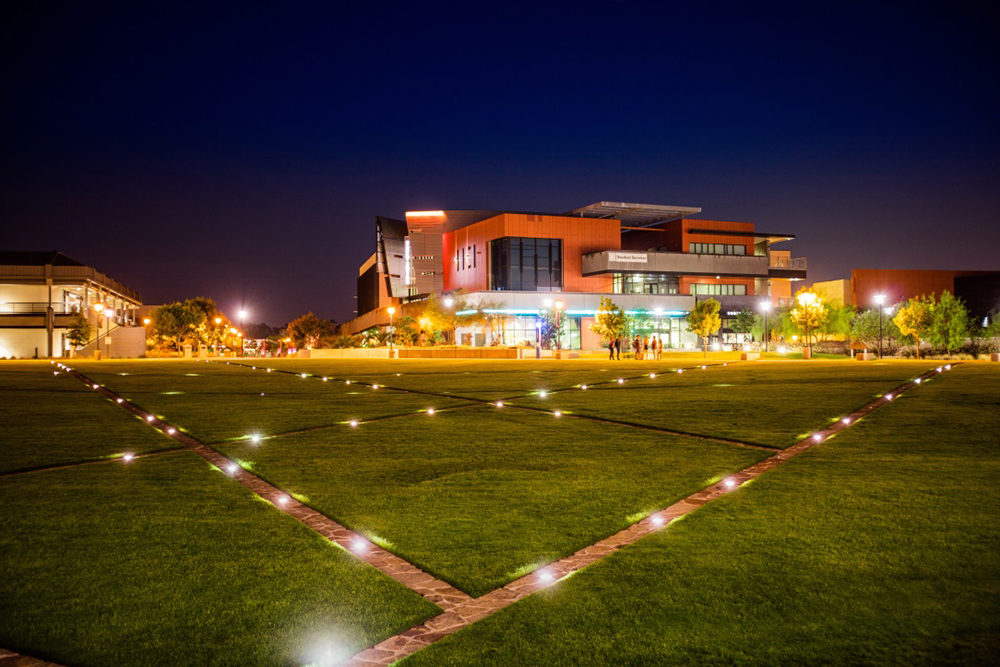 District's economic impact reaches $3.7B in 2016-17, report shows
October 10, 2017

|
The San Diego Community College District contributed approximately $3.7 billion in net spending – or 1.8 percent of the county's total gross regional product – during the 2016-17 fiscal year, according to a new report from an Idaho-based economic modeling firm.
The Emsi study also found the economic impact of former students who are employed in the San Diego County workforce amounted to $3.1 billion in added income to the regional economy, enough to support 35,735 jobs. A student who earns an associate degree from the SDCCD can expect to earn on average approximately $11,000 more annually than someone with just a high school diploma at the midpoint of their working career. Over a working lifetime, that increase in earnings amounts to approximately $407,000 in added income.
A number of former SDCCD students now own and operate their own business. Examples include former San Diego City College student Michael Taylor, who runs NWB Environmental Services, a cultural resource management firm that contracts with utility companies and private industry to monitor construction projects to mitigate damage to archaeological finds, and Olena Shaber, a former Mesa College interior design student who opened O Interiors and Coronado Kitchen and Bath.
In all, the district's economic impact supports more than 46,000 jobs, including nearly 2,500 in manufacturing, more than 4,200 in professional and technical services, and more than 5,400 in the health care and social assistance sectors.
"The San Diego Community College District is the great equalizer of economic and social mobility. The district provides any student who is seeking a degree or certificate and any employee who is seeking advancement in the workplace an opportunity to reach their goals," said SDCCD Chancellor Constance M. Carroll. "This report also shows that the district is having a profound impact and playing a pivotal role in the economy."
Among the highlights of the report:
- The SDCCD in 2016-17 spent just under $298 million on payroll and benefits for 6,238 full-time and part-time employees, in addition to more than $262 million on goods and services to carry out its daily operations. That spending creates even more spending across other businesses throughout the region, resulting in what is commonly referred to as the multiplier effects. Add to that a complex formula taking into account that the government would have spent much of those tax dollars elsewhere if not directed toward the district – and thus would have created impacts regardless, and the Emsi study found the net effect of operations spending by the district was approximately $448.6 million countywide, enough to support 8,144 jobs.
- The district spends millions of dollars on construction each year to maintain its facilities and create additional capacity to meet its growing educational demands. Last year, such spending led to $29.9 million in added income to the county, an amount equivalent to supporting 366 jobs.
- Many students would have moved from the region if they weren't enrolled at City, Mesa, or Miramar colleges, or San Diego Continuing Education, the money those students spent toward living expenses is directly attributed to the SDCCD. In all, retained students added approximately $107.4 million in added income regionally, enough to support 2,186 jobs.
- For every $1 of public money invested in the SDCCD, taxpayers received a cumulative value of $2 over the course of a student's working lives.
The study is based on information from several sources, including budget reports from the SDCCD, industry and financial data from the Bureau of Labor Statistics, and a variety of published material relating to education and social behavior.
*Emsi recently changed its formula for determining the economic impacts of colleges and universities, resulting in more conservative results. Using the older formula, this year's numbers would have equaled last year's reported economic impact of $5.5 billion.