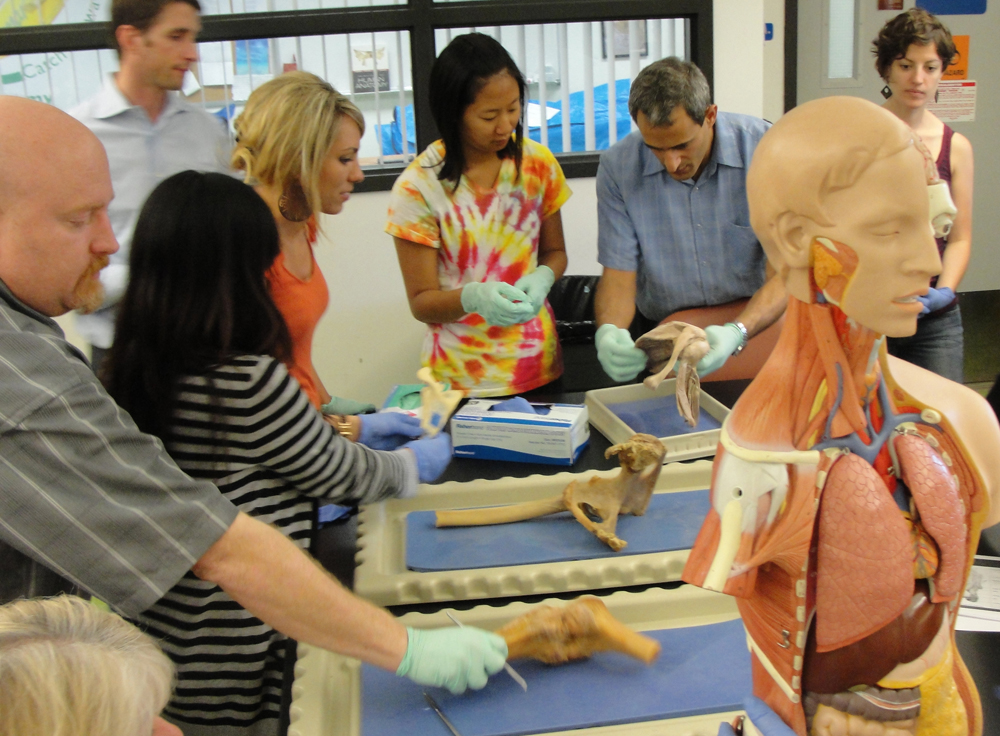 Study shows SDCCD's economic impact in region has reached $5.7B
September 25, 2015

|
The San Diego Community College District's economic impact in San Diego County hit $5.7 billion last year, up from $5.2 billion in 2013-14. In total, the district's economic impact is equal to 3.1 percent of the county's gross regional product, according to a new analysis.
The analysis by Idaho-based Economic Modeling Specialists International (EMSI) looked at spending by the district on everything from payroll to construction, in addition to the higher wages and spending from current and former students that is attributed to the education they received at the district.
"In addition to educating over 100,000 students to enter the workforce or to transfer to universities, the San Diego Community College District has and immense impact on the regional economy," said SDCCD Chancellor Constance M. Carroll. "Our colleges, our adult education campuses, and our multifaceted operations combine to provide an impressive return-on-investment. We are proud of this and believe that this is important information for our community to have."
The SDCCD employed 4,760 full-time and part-time faculty and staff last year, 95 percent of whom lived in San Diego County. Total payroll was $237.2 million, much of which was spent in the region for food, clothing, housing, and entertainment, while the overall impact of operations spending reaching more than $445 million. Construction spending attributed to voter-approved Propositions S and N added an additional $64.8 million and created 875 new jobs.
The accumulated impact of former students currently employed in the San Diego County workforce amounted to $5 billion in the Gross Regional Product, which is equivalent to creating 71,223 new jobs. In fact, the district is the region's largest provider of workforce training.
"From manufacturing to software to life sciences, the district trains and guides the talent in industries that matter most to San Diego's innovation economy," said Mark Cafferty, president and CEO of San Diego Regional EDC. "This report reconfirms something we say time and time again: Investing in our community colleges means investing in our economy."
The EMSI report used a wide array of data that included district academic and financial reports, along with industry and employment analysis from the U.S. Bureau of Labor Statistics and U.S. Census Bureau. Among the findings:
- Taxpayers provided $334.5 million of state and local funding to the district, and will receive an estimated present-day value of $1.6 billion in added tax revenue stemming from students' higher lifetime incomes and the increased output of businesses at which they work. Reduced demand for government-funded social services yields a savings of $100.5 million. All told, for every tax dollar spent on educating students attending the district, taxpayers will receive an average of $4.90 in return over the course of the students' working lives – an annual rate of return of 16.2 percent.
- In terms of societal benefits, the SDCCD and its students invested $1.3 billion in students' educations during the analysis year. For every dollar of this investment, society as a whole in California will receive a cumulative value of $14.80 in benefits, equal to the $19.9 billion in benefits divided by the $1.3 billion in costs.
- Students will earn a present-day value of $3.4 billion in increased earnings over their working lives, thanks to the greater marketability due to the education they are receiving. This translates to a return of $4.20 in higher future income for every $1 that students pay for their education at the SDCCD – an annual rate of return of 17.7 percent.