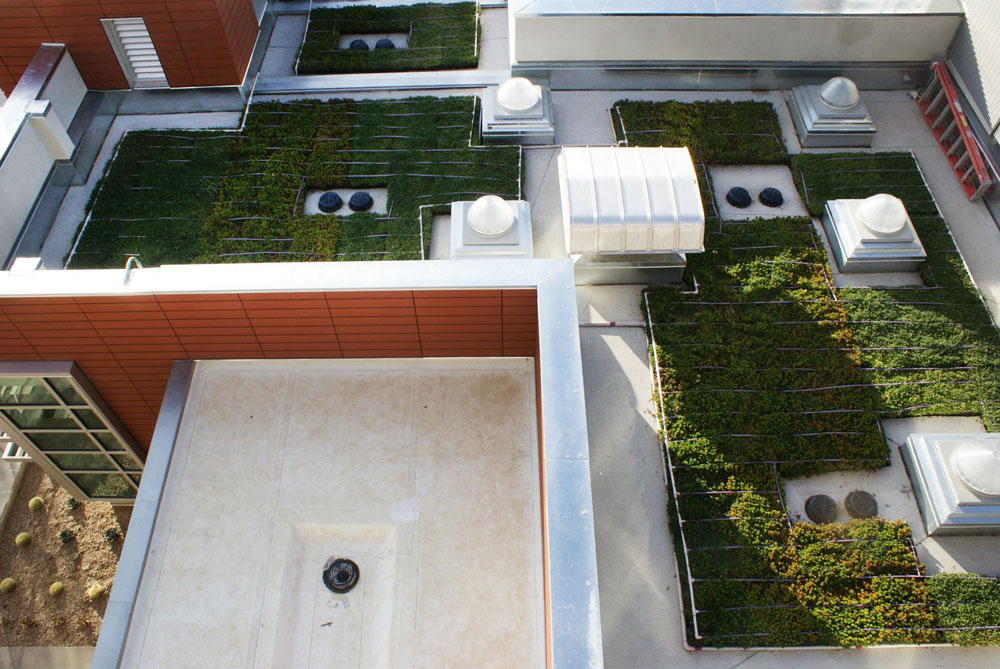 District honored for its energy conservation
October 29, 2015

|
The San Diego Community College District has been honored by the Green California Schools & Community Colleges for the district's extensive efforts at conserving energy.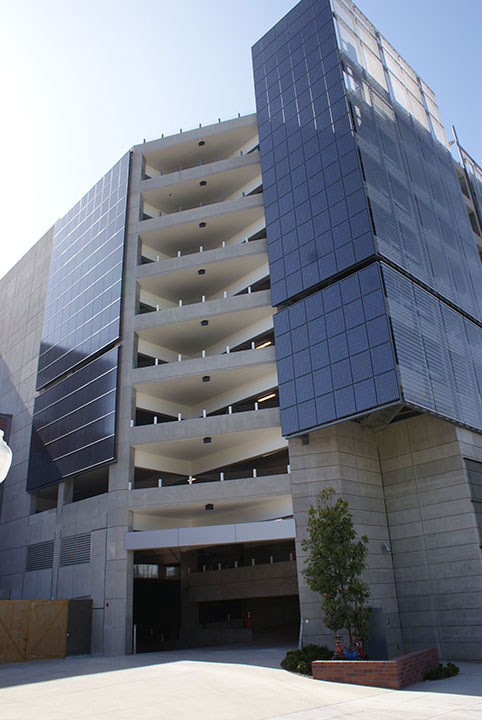 Solar panels at a San Diego City College
parking structure.
SDCCD was honored Thursday, Oct. 29, at the Green California Schools and Community Colleges Summit in Pasadena, California, with the Green Community College Leadership Award in the category of Energy. The summit is the preeminent event for K-14 sustainability in California, covering all aspects of green schools and colleges.
"The San Diego Community College District is dedicated to reducing its carbon footprint and taking the lead on sustainable initiatives, and we are honored to be recognized for our efforts at this statewide conference," said Christopher Manis, SDCCD's Vice Chancellor of Facilities Management.
Data from the California Center for Sustainable Energy shows that the SDCCD is one of the top producers of renewable energy among all educational entities within San Diego Gas & Electric territory. To date, the district's solar installations have generated approximately 13.5 million kilowatt hours of electricity.
The district is on track to obtain a total of 43 LEED certifications, including 25 LEED Silver, 15 Gold, one Platinum, and two LEED Certified buildings since the SDCCD's Board of Trustees implemented its Green Building Policy in 2003. As the second-largest community college district in California, and the sixth largest in the country, the SDCCD has taken a multifaceted approach that utilizes photovoltaic systems, smart metering, thermal energy storage, rooftop gardens, and controlled irrigation, among other efforts, to lessen its environmental footprint. Green roofs are an increasingly popular strategy for mitigating urban heat islands, and the district has installed or plans to install green roofs at several projects, as well as smart metering systems districtwide.
"Our Advisory Board was extremely impressed with the various energy saving projects that are going on throughout your system, and it's an honor to help spread the word about your efforts in sustainability," said Racquel Palmese, managing editor of Green Technology magazine, which sponsors the event.
The annual Leadership Awards recognize achievements in categories ranging from green building and energy efficiency to curriculum. The awards were established by the summit's Advisory Board to honor individuals and school districts on the leading edge of school sustainability.